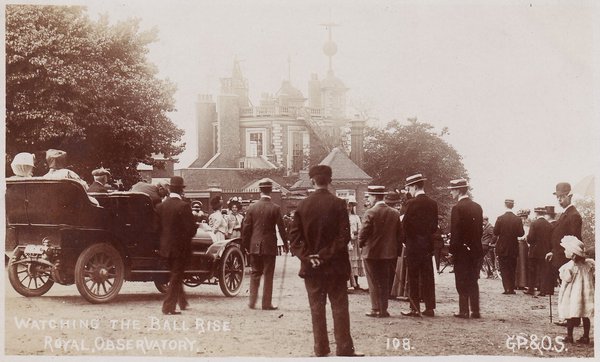 Events
Event details may change at short notice. Please contact event organisers directly if you have any questions.  
The AHS has a busy programme of meetings held across the UK, overseas and online.
The London Lecture Series is the flagship for the society.
Our Annual Meeting is the highlight of the programme each year.
Specialist AHS groups cater for those interested in wristwatches, electrical horology and turret clocks.
Regional meetings, which are held around the UK, in Europe and in North America, usually take the form of lectures, tours or visits to museums and collections.
Our study tours let AHS members and their families and friends see horological collections around Europe.
---
AHS calendar 2023 (for details of regional events, please see the relevant section page)
December 2023
2 Southern Section Meeting
2 South Eastern Section Meeting
6 Midlands Section Meeting
6 East Anglian Section Meeting
8 Northern Section Meeting
Independent clock and watch fairs 2023
Brunel Clock & Watch Fair – https://timefairs.co.uk/ (Closed until late 2023)
Birmingham Clock & Watch Fair – www.thebirminghamclockandwatchfair.com – at Motor Cycle Museum B92 0EJ– 12 November
Essex Clock & Watch Fair – www.ipswichbhi.org.uk – Marks Tey Parish Hall, Old London Road, Marks Tey, Colchester, CO6 1EJ – 9 October 9.00am - 2.00pm
West Country Clock & Watch Fair – www.westcountryclockfairs.co.uk – Holiday Inn Taunton, Somerset TA1 2UA – 26 November
---
AHS calendar 2024 (for details of regional events, please see the relevant section page)
January 2024
12 Northern Section Meeting
18 London Meeting
20 Southern Section Meeting

February 2024
3 South Eastern Section Meeting
9 Northern Section Meeting
17 Sections and Groups Meeting
March 2024
6 Midlands Sections Meeting TBC
8 Northern Section Meeting
14 London Meeting
18 Electrical Horology Group Meeting
23 Southern Section Meeting
April 2024
3 Midlands Sections Meeting
6 South Eastern Section Meeting
12 Northern Section Meeting
13 Wales & Marches H.S. Meeting
May 2024
10 Northern Section Meeting
11 AHS AGM
16-23 AHS Study Tour to central Spain
June 2024
13-16 USA Section Meeting
14 Northern Section Meeting
22 Electrical Horology Group Meeting
July 2024
11 London Meeting
12 Northern Section Meeting
August 2024
9 Northern Section Meeting
TBA Northern Section Visit
September 2024
12 London Meeting
13 Northern Section Meeting
14 Electrical Horology Group Meeting
October 2024
11 Northern Section Meeting
November 2024
8 Northern Section Meeting
9 Electrical Horology Group Meeting
21 London Meeting
December 2024
13 Northern Section Meeting
Independent clock and watch fairs 2024
BIRMINGHAM CLOCK AND WATCH FAIR – at the motor cycle museum B92 0EJ just off Junction 6 of the M42. Jan 14th, March 17th, May 12th, July 7th, Sept 1st, Nov 24th https://www.thebirminghamclockandwatchfair.com
Note: London watch fair on 11 February 2024, www.thelondonwatchfair.com
ESSEX CLOCK & WATCH FAIR – Marks Tey Parish Hall, Old London Road, Marks Tey, Colchester, CO6 1EJ. No dates known at the time of going to press. / www.ipswichbhi.org.uk
WEST COUNTRY CLOCK & WATCH FAIR – at the Holiday Inn Taunton, Somerset TA1 2UA. No dates known at the time of going to press. / www.westcountryclockfairs.co.uk