The AHS Blog

You'll notice a handful of formatting errors in a few of our blog posts, caused by an automated transfer of content from a former host to our new website. Please bear with us as we work through the corrections!
This post was written by Bryan Leech
Imagine a watch of exquisite artisanship with the finest finishing on the bridges, mostly Stríoca de Ghiniúna Nua. Underneath, a family name clearly of Swiss extraction, and the phrase, in Irish: Ó Shin 1784 ('since 1784').
IPA pronunciation for ó shin is: oː ˈhɪnʲ
This is the story of how Ireland might have become a leading producer of luxury timepieces.
British-born architect James Gandon (1743–1823) worked on many prestigious projects throughout Ireland. However, little is known of his designs for New Geneva, a university town to be built at Passage East, County Waterford, S.E. Ireland, for refugees from the Geneva Revolution of 1782.
In the late 1780s Geneva was in turmoil. A conservative aristocracy of 1,500 or so burghers formed the pool from which all city officials were drawn.
A prosperous and ambitious middle class of Genevan 'citoyens' (citizens) – artisans and craftspeople in watchmaking, weaving and printing – were excluded from the franchise, along with a larger number of 'habitants' who had fled religious persecution in France. All were profoundly affected by the liberal ideas of the time and wanted democratic rights in line with their aristocratic counterparts.
Tensions mounted, and, in 1782, these disquiets concluded in a small and bloodless revolution. The council was overthrown and its officials jailed. However, to the despair of the democrats, the council was restored to power by the armies of France, Savoy, and the Canton of Berne.
Their only hope seemed to be to emigrate and establish colonies elsewhere. Valued for their knowledge and skills, invitations arrived from The Grand Duchy of Tuscany, from England, and Ireland.
Fearing competition from established English watchmakers, the Genevans plumped for Ireland, where increased powers to self-rule granted by the British Parliament had led to a wave of elaborate plans for economic and cultural development. The formation of a 'colony' for the Genevan artisans was seen as a way to stimulate Irish trade.
The project had the backing of the Viceroy, Lord Temple, and a grant of £50,000, equivalent to approximately £10 million today. This money, and 11,000 acres, were pledged for the establishment of the colony in the Gandon-designed town, named New Geneva.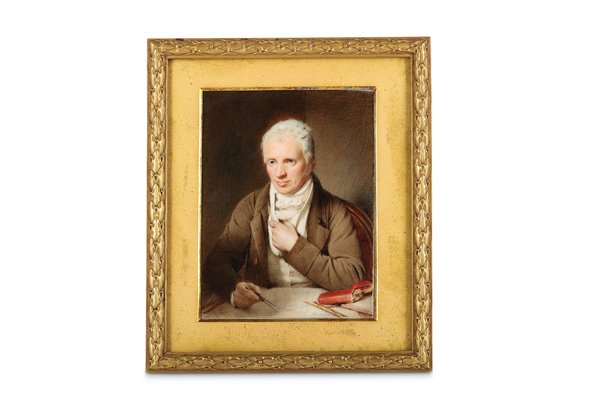 Gandon's plans were said to have many similarities with the French city of Richelieu. They included three churches and splendid crescent. An academy for arts and science was to overlook an open square to the south and the town market featured its own square in the south-west corner. The town hall was to be to the north and a hospital in the north-west corner of the town.
In July 1784 construction began. Meantime, however, the Genevan artisans had become more tolerant of the reformed Geneva Council and the thought of starting anew in a foreign country less promising than it had two years earlier. By late 1784 Gandon's project and building work were abandoned.
Today, the only remains of New Geneva are some ruined walls in a grassy field. Fortunately for the original Geneva, the watchmakers remained in their native city. And Stríoca de Ghiniúna Nua (Côtes de Nouvelle Genève) never became that sought-after embellishment for modern day watch aficionados.