The AHS Blog

This post was written by Tim Hughes
The work of Henry Hindley of York was researched by Rodney Law and published in Antiquarian Horology (1971/2). The article describes two equatorially mounted telescopes signed Hindley.
The first of the two telescopes forms part of the collection of the Burton Constable Foundation, East Yorkshire, and the later instrument is now in the collection of the Science Museum London.
In recent months, the earlier instrument (circa 1740) has been through a process of conservation cleaning and close study by Tim Hughes of West Dean College.
The instrument is regarded as of significance and is known to have been purchased by William Constable for use in the eighteenth century observations of the Transit of Venus. The telescope mount bears much resemblance to that by James Short published in Philosophical Transactions in 1760, having meridional, equatorial and declination circles over a primary setting circle.
Interestingly, Hindley's telescope mount is a combination of sound mechanical clockmaking practice – including the very precise and beautifully made worm gearing – and surprisingly unstable telescope mount which raises questions about the development process and Hindley's involvement with the various stages of manufacture.
The instrument is signed on the micrometer box only, which is in itself a piece of clockmaking genius. Within the box are fitted four reticule frames, connected by intermeshing contrate wheels operated by a setting knob. The reticules form an adjustable square frame within the field of vision allowing angular measurement of the size or distance between objects.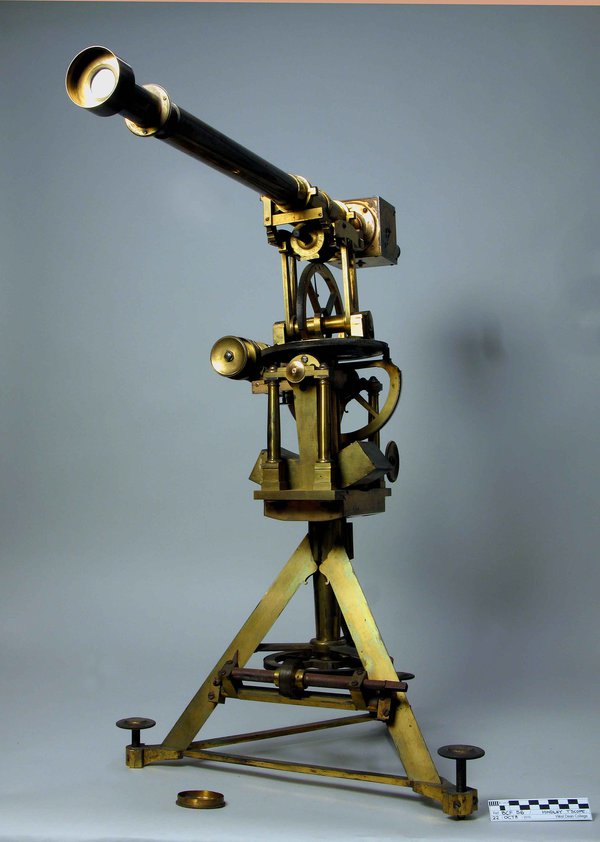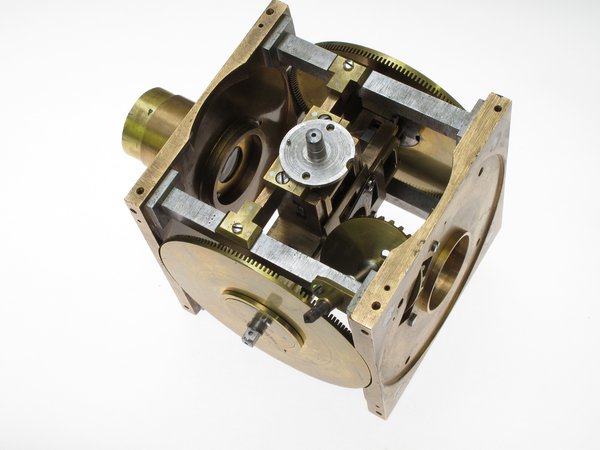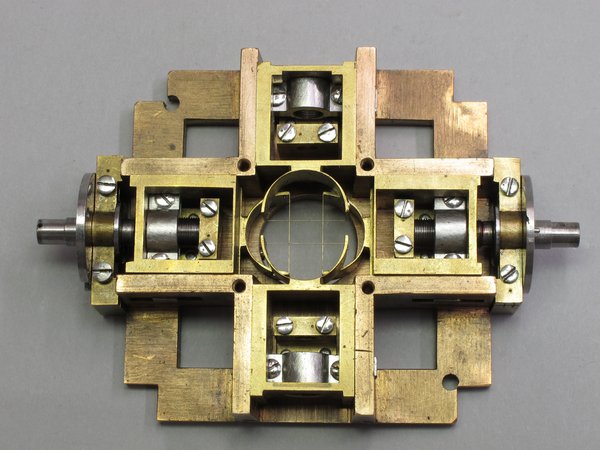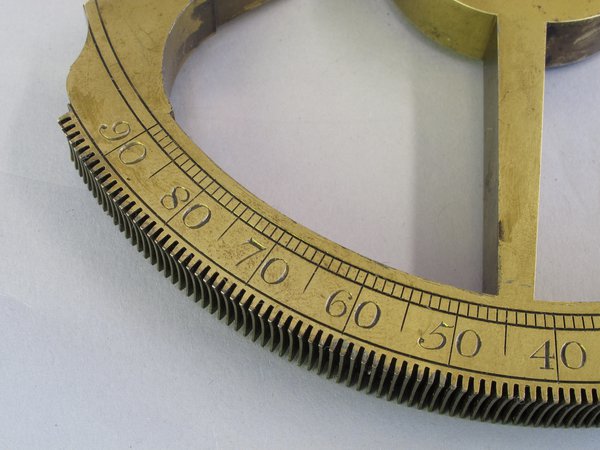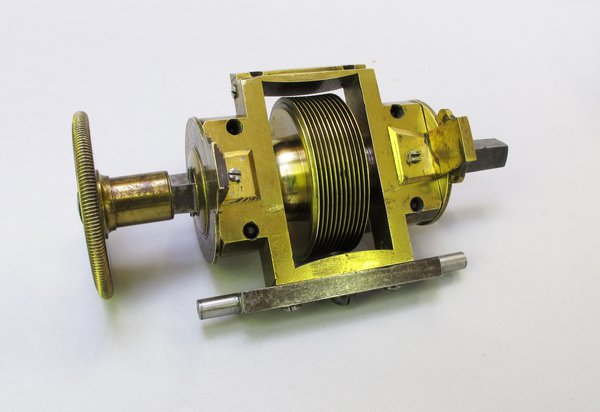 Work on cleaning and recording the instrument is almost completed and has been assisted by Charles Frodsham and Company Limited who have kindly carried out measurement of the gearing of the equatorial circle and its driving worm.
Once re-assembled, we intend to carry out field tests with the help of a professional surveyor in order to better understand the calibration and range of the instrument which may further inform its purpose and limitations. A paper giving a technical description of the construction of the instrument to appear in AH in due course!