Northern Section
To be held at Trinity Methodist Church, Trinity Road, Sale, Cheshire, M33 3ED at 7.30pm, unless otherwise stated
Friday 13 May 2022
CLUB NIGHT: Timekeeping Connected to Transport
---
Friday 10 June 2022
CLUB NIGHT: Watches and Clocks Associated with Liverpool
---
Friday 8 July 2022
CLUB NIGHT: Industrial Timekeeping
---
Friday 12 August 2022
LECTURE: 'James Ferguson and his Connection to the Tidal Clocks of Liverpool' by Darlah & Steve Thomas
---
Full Programme for 2022 (PDF download, updated 2 May)
---
Recent Meetings
Meeting reports for previous years: 2021 2020 2019 2018 2017
World Horology excluding UK., USA., France, Germany and Switzerland (April 2022)
Clocks and watches made in the following countries were brought to the meeting for discussion: Austria, China, Czech Republic, Japan and Russia. A selection of those displayed is illustrated below.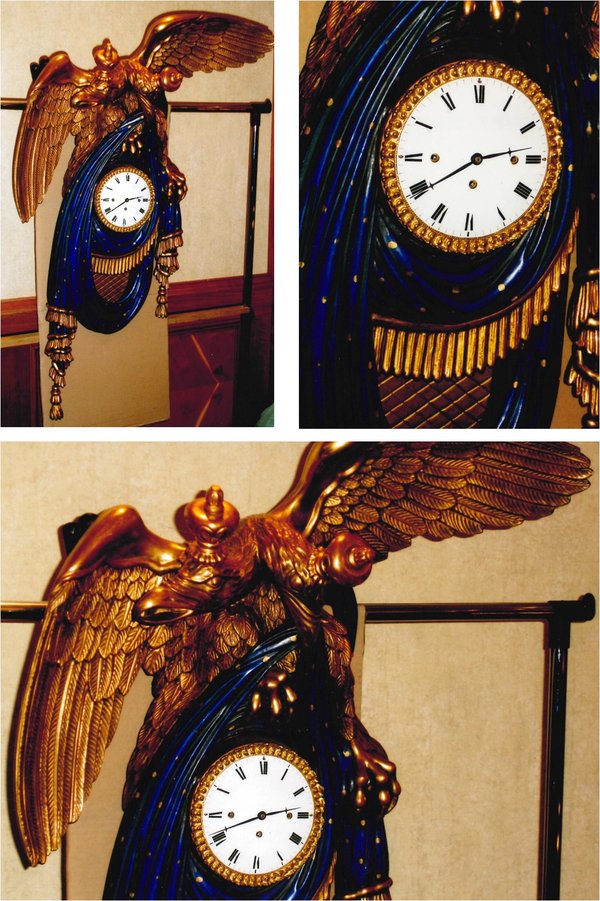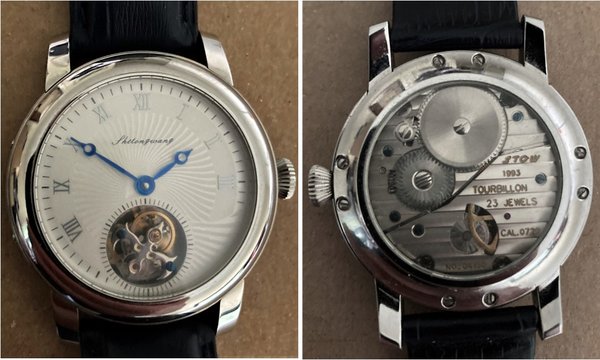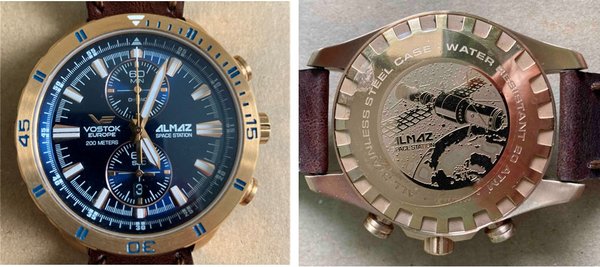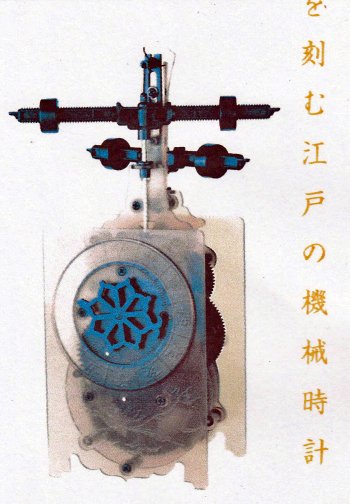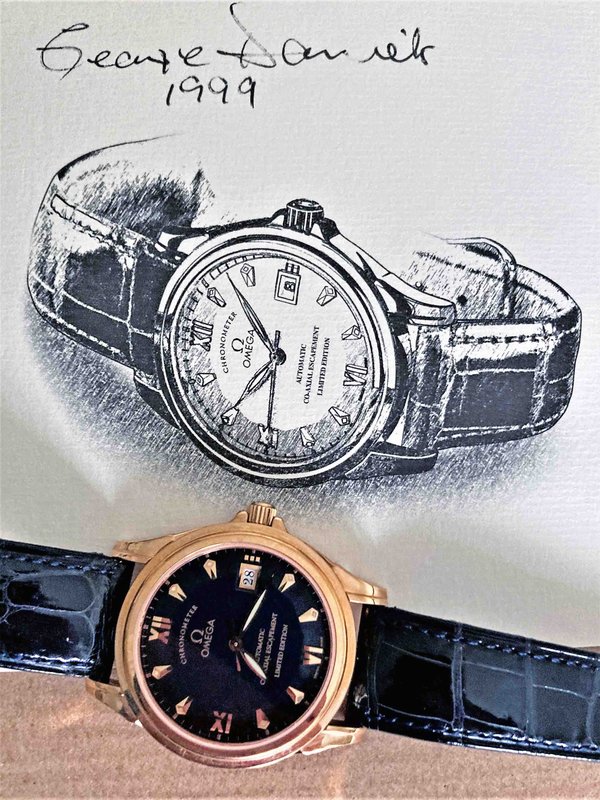 Bring and Discuss Letter 'W' (March 2022)
An abundance of items was displayed for discussion including a large number of watches for both pocket and wrist. They ranged from a 1730s silver pocket watch by William Wynn of London to items made recently. Waltham watches of both types were well represented along with a Waterbury long-wind pocket watch and an Incaflex wristwatch by Paul Wyler. We even learned of an intriguing link between watches and washing! This was a clever marketing campaign by Sunlight and Lifebuoy Soap whereby customers who collected sufficient soap wrappers could exchange them for a watch, a bicycle or other 'prizes'.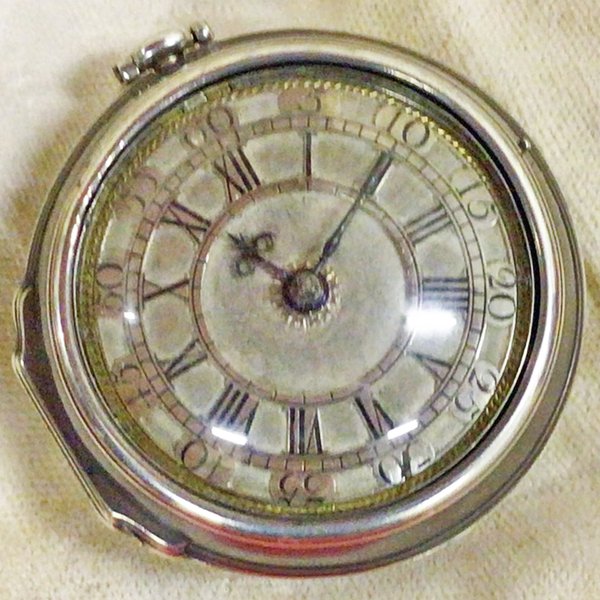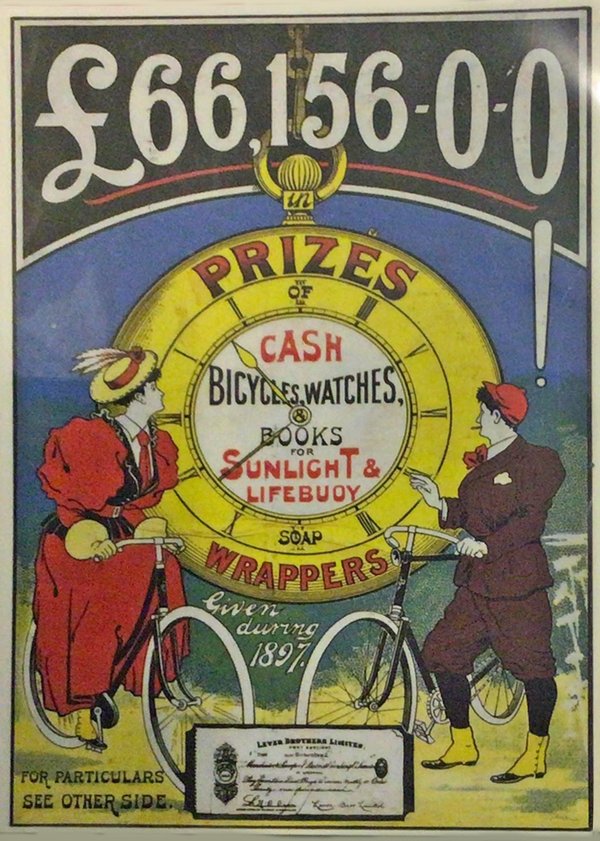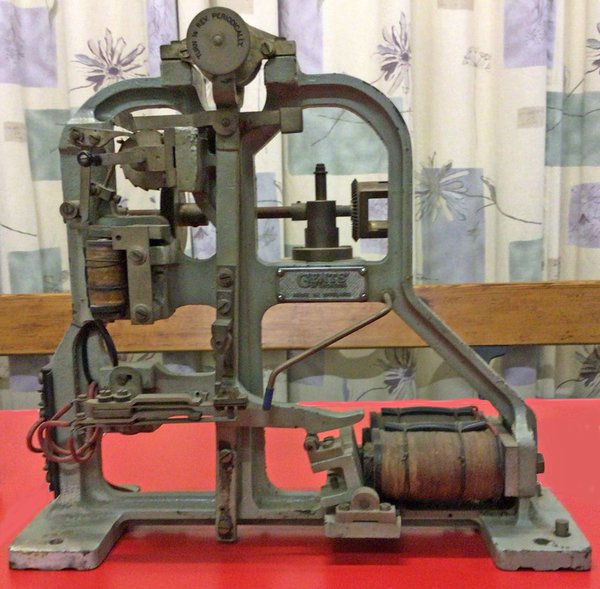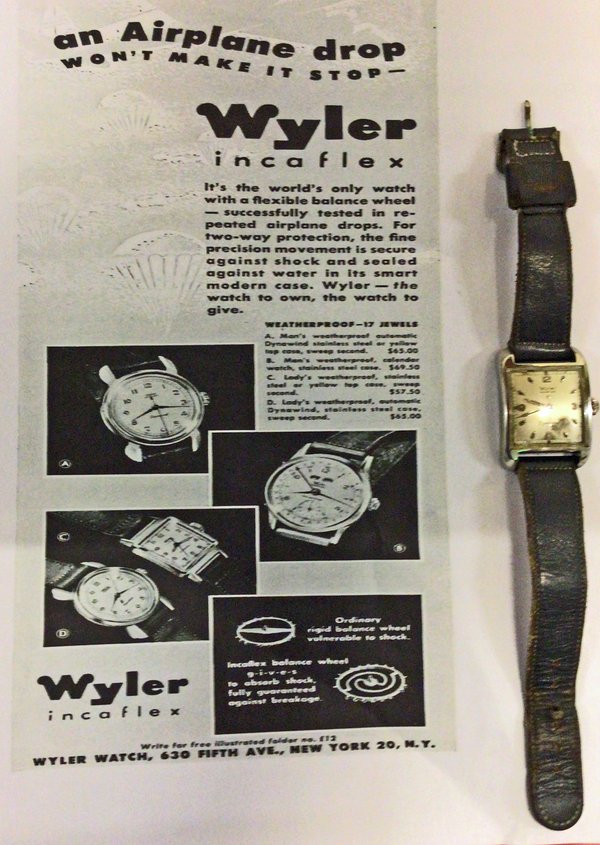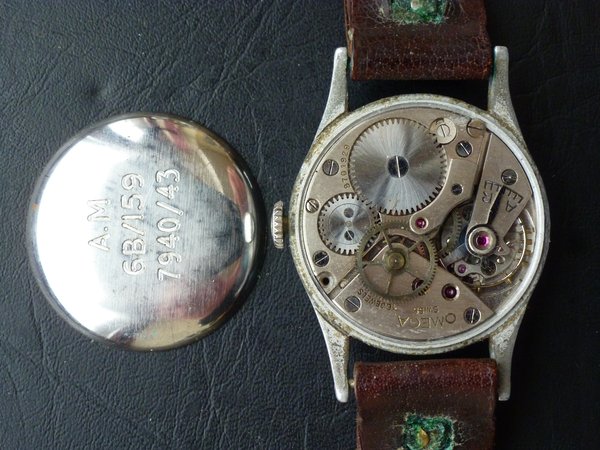 Skeleton clocks and watches (February 2022)
The topic attracted a large number of items for discussion; all but two were clocks. They represent four centuries, ie the eighteenth, nineteenth, twentieth and twenty-first centuries. See some of the items below.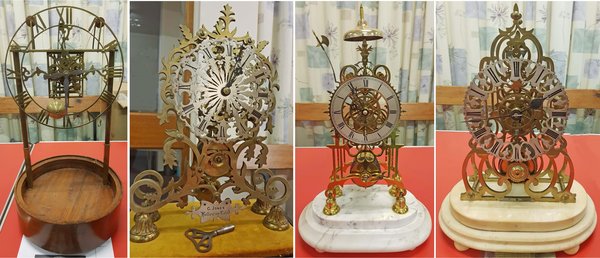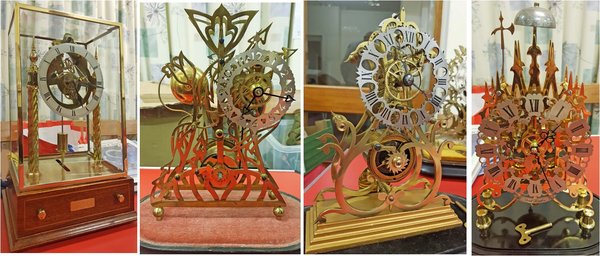 Video presentation (January 2022)
The meeting was cancelled due to Covid-19 restrictions.