The AHS Blog

This post was written by David Thompson
Walking up Exhibition Road in London on the way to the Science Museum, you just have to look to your right and up a bit, and there stands one of our great horological giants.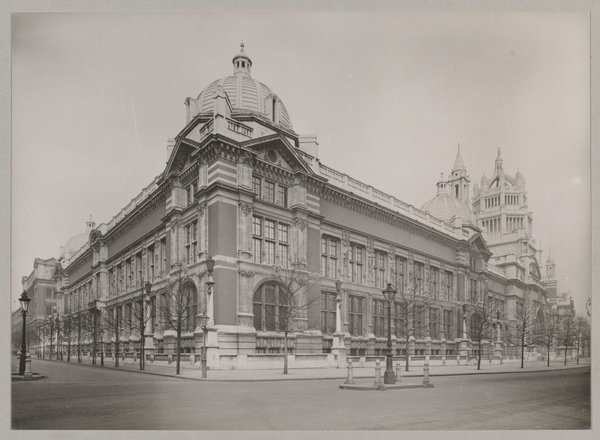 On the façade of the Victoria & Albert Museum stand a cohort of celebrated figures in Britain's manufacturing heritage. Thomas Tompion is there amongst some illustrious company.
On his left and right are St. Dunstan, the Patron Saint of craftsmen, sculptor William Torell, printer, William Caxton, goldsmith George Heriot, blacksmith, Huntingdon Shaw, cabinet maker Thomas Chippendale, potter, Josiah Wedgwood, bookbinder, Roger Payne and designer, William Morris.
These figures, finely sculpted in Portland stone, make up part of the museum's façade designed by Aston Webb and begun in 1899 when Queen Victoria laid the foundation stone.
However, it was not to be until 1909 that King Edward VII and Queen Alexandra officially opened the new building.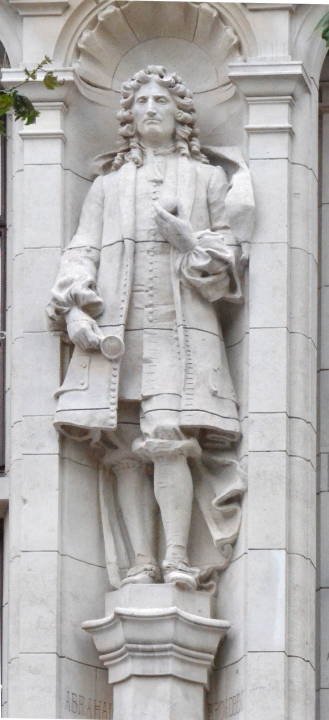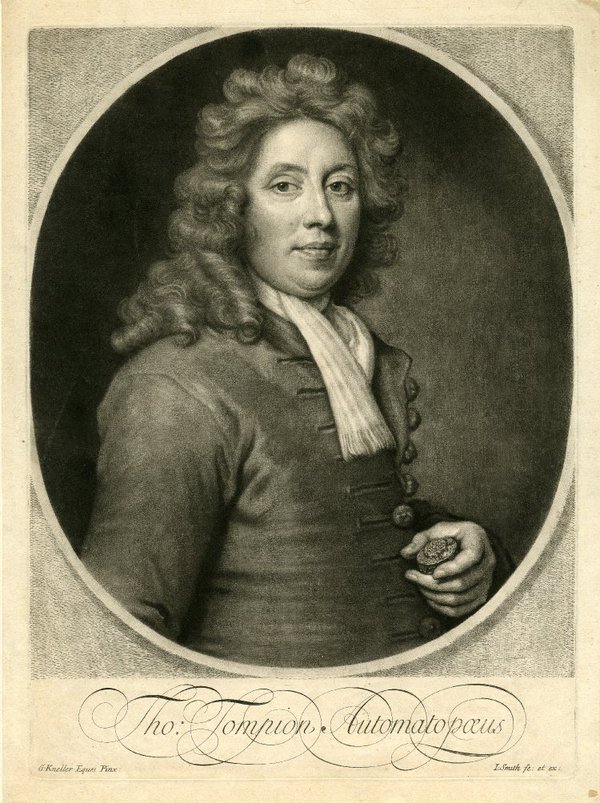 The figure of Tompion was sculpted by Abraham Broadbent (1868-1919).
He was born in Shipley, the son of a stonemason. He studied in London at the South London Technical School of Art and went on to become one of the more celebrated sculptors of his time, particularly in works in the baroque style.
Looking at Broadbent's image of Tompion, however, it would seem that he had no access to the well-known mezzotint portrait of Tompion by John Smith after a portrait by Sir Godfrey Kneller.
Tompion is depicted holding a watch in his left hand, and what appears to be a magnifying glass in his right hand. It would seem that Broadbent did not discuss his proposed figure with a watchmaker, even in the late 19th century, such a visual aid was not the preferred instrument.
Nevertheless, it is great to see that one of the clock and watchmaking giants is there amongst a pantheon of recognized celebrities.