Where on earth have you been?
This post was written by David Thompson
Sometimes watches have a particular association with a particular person and we know about from an inscription written somewhere on it.
This particular watch, by Samuel Toulmin of the Strand in London, made in 1775, has a finely engraved inscription on the back of the outer case, 'Thos Justice Esq. Appleford Berks'. There was a Thomas Justice of Appleford who is described as having died of 'intemperance' in September 1789. Could he have been the first owner of the watch who had it inscribed on the back in 1775?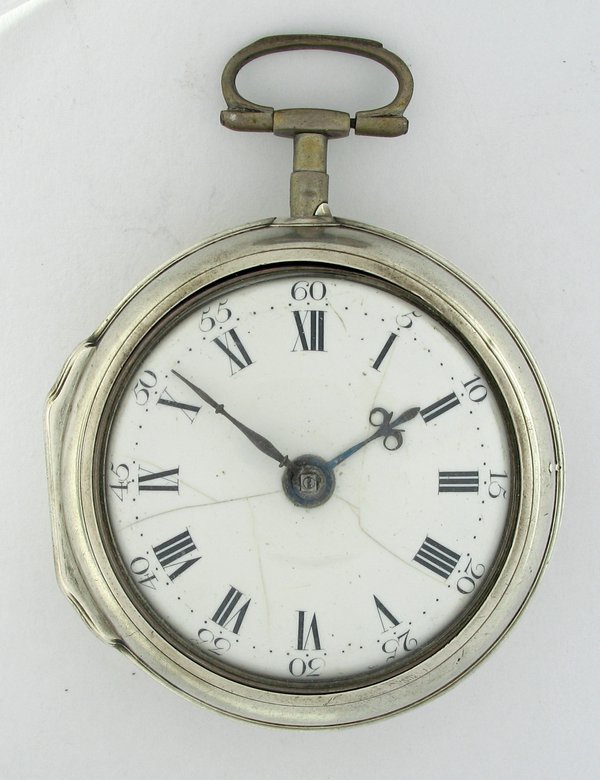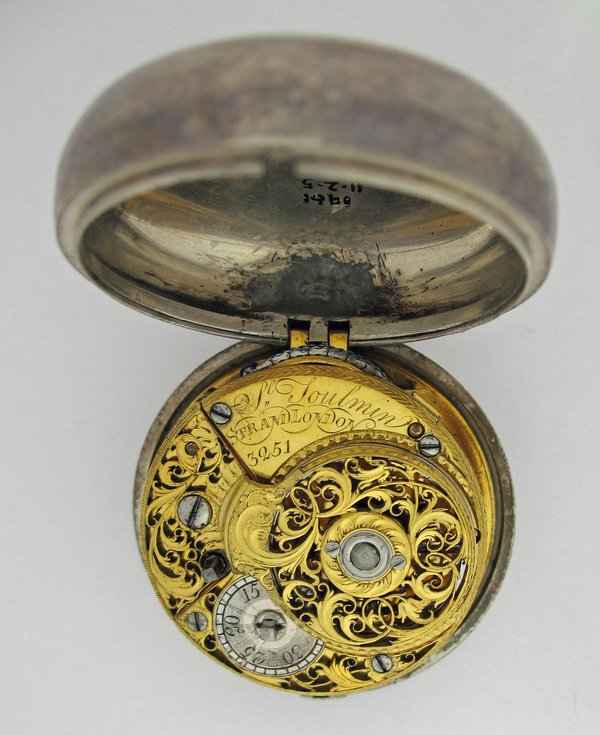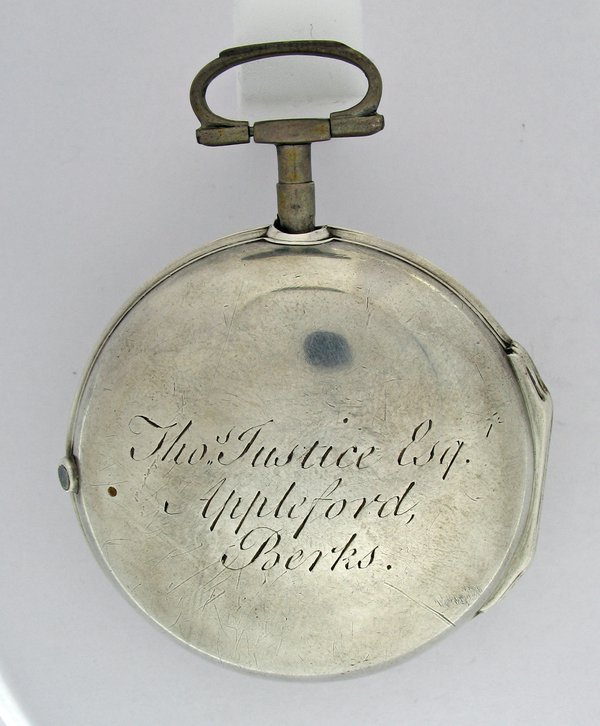 Further information about an owner of the watch appears on an advertising paper inside the case. The information on the paper tells us that by 1822 the watch was in Abbingdon, in Berkshire, where it was looked at by Thomas Ansell near the Abbey – presumably a routing clean and re-oil. We are fortunate that an inscription on the reverse of the paper reveals the name of its owner at that time as Mr. Thomas Justice, Appleford.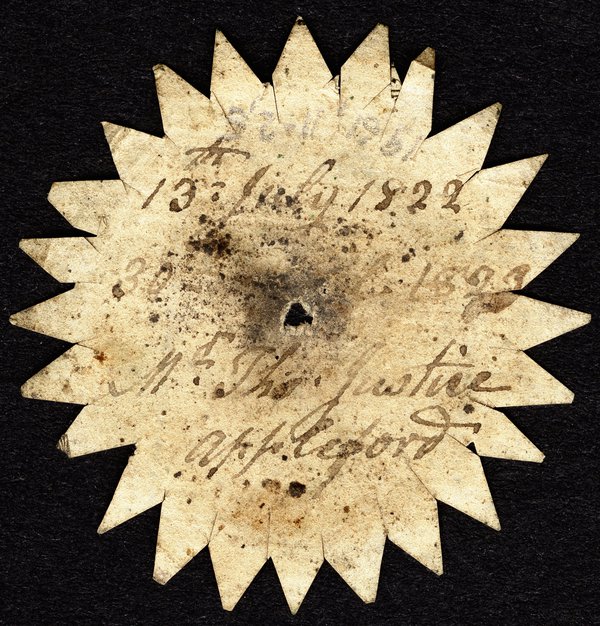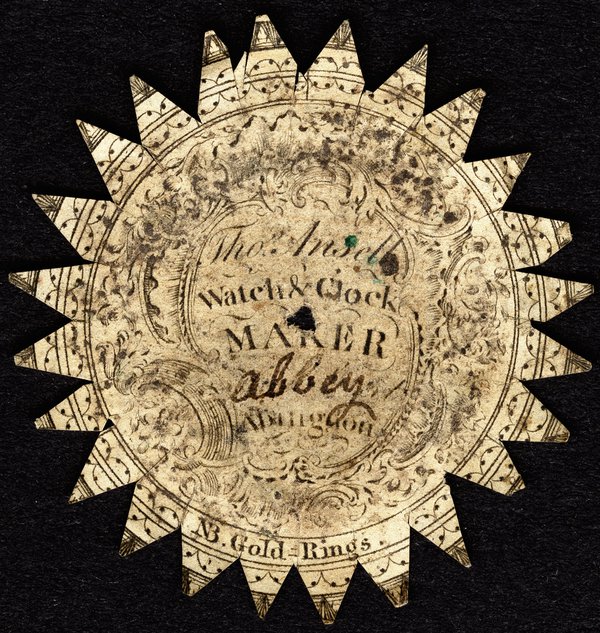 On Wednesday 20th January 1830, a group of properties in Appleford, Sutton Courtney, formerly owned or rented by Thomas Justice were auctioned at the Crown & Thistle in Abingdon. It may be that Thomas was trying to realise some cash. On Monday 8th February 1830 a petition was heard at court in Portugal Street, Lincolns Inn Fields, London, concerning the Insolvency of one Thomas Justice, late farmer of Appleford.
In the church of St. Peter & St. Paul in Appleford is the following memorial:-
'In a vault near this church lie interred the remains of Thomas Justice Esquire, late of this parish who departed this life on the fourth day of January 1843 aged 54. Also of Martha Justice reliat of the above who departed this life on the 8th day of September1848 aged 59. Also of Thomas Francis Justice, Esquire, son of the above. Who departed this life on the 13th day of January 1847 in the 28th year of his Age.'
There's a lot more to say about the Justice family of Appleford but it's amazing what can be found on the internet in a very short time.