The AHS Blog

This post was written by Peter de Clercq
My previous post in this blog was on clocks in opera. How about opera in clocks?
The Handel House Museum is the London home where the composer George Frideric Handel lived from 1723 until his death in 1759. In the 1730s, Handel provided music for a series of musical clocks created by the watch and clockmaker Charles Clay.
These more than man-sized, elaborate pieces of furniture were fitted with chimes and/or pump organs that at the hour and every quarter played musical excerpts from popular operas and sonatas.
Until 23 February the Handel House Museum presents an overview of Clay's clocks in an exhibition 'The Triumph of Music over Time'. The centrepiece is a clock on loan from the Birmingham Museum and Art Gallery; other clocks are presented as photos on text panels.
These panels are all on-line here where you can also listen to some of the music that Handel arranged for Clay's musical clocks, including two pieces from his opera Arianna in Creta. So there you have it: opera in clocks.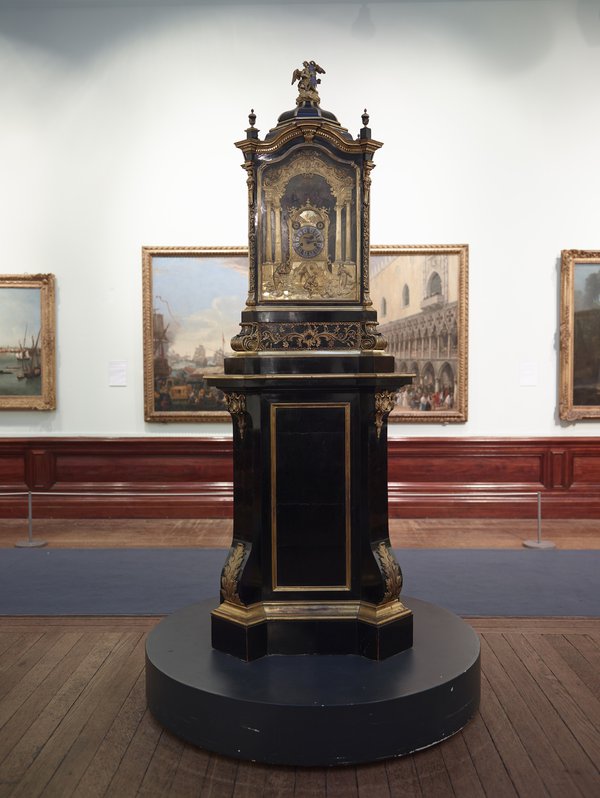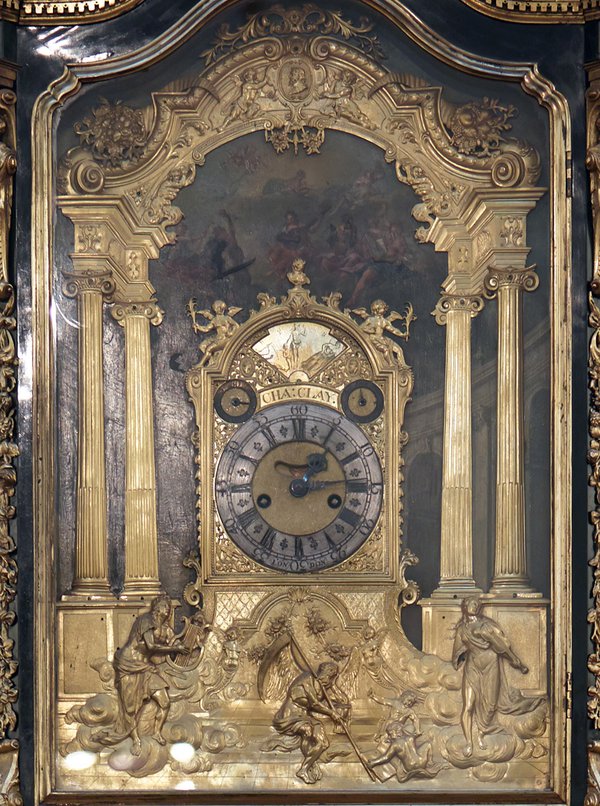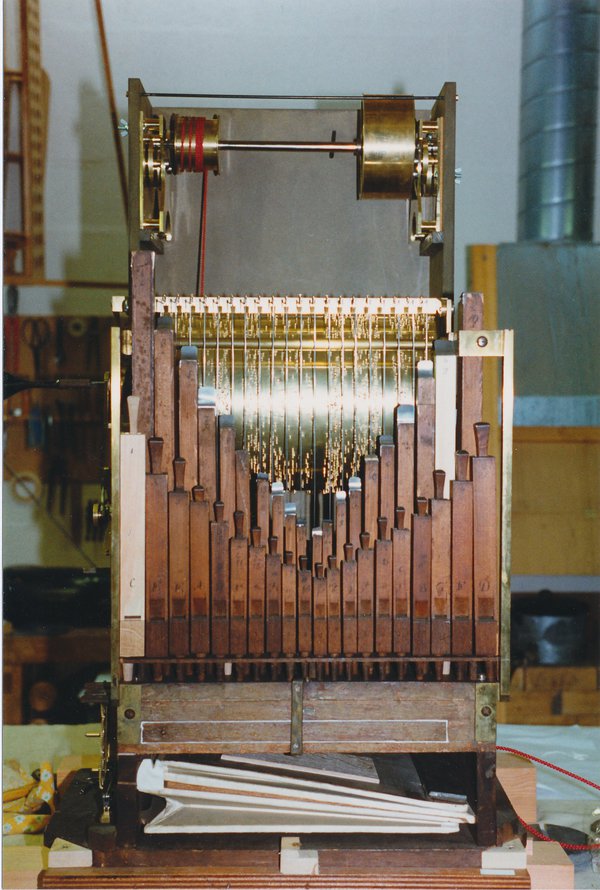 Another 18th century maker of beautifully crafted musical clocks was George Pyke. A fine example, dated 1765, is on display at Temple Newsam House in Leeds.
Standing over 6 foot tall on its pedestal, it strikes the hours and has a pipe organ that plays eight tunes. The innards of the Pyke clock are shown below; more photos and details of the clock are here on the website of Brittany Cox, who has made a condition study of the clock and hopes one day to be able to restore it to its former glory.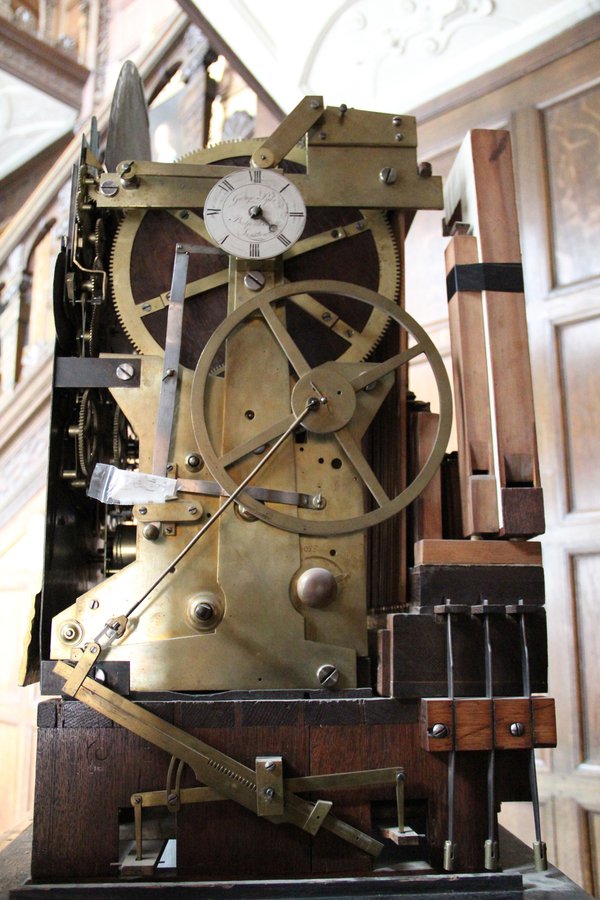 Although a bit off topic – it is not a clock – you may like to know of a musical automaton that Brittany Cox restored to working order during her studies at the Clocks and Related Dynamic Objects Department at West Dean College. A miniature ship, a mere 15mm wide, rocks to and fro, as in a storm, while 'God Save the King' plays on a plucked comb; see and hear it here.
For this project Brittany was awarded the annual AHS prize for 2012. For a full description see this article which she wrote for our journal Antiquarian Horology .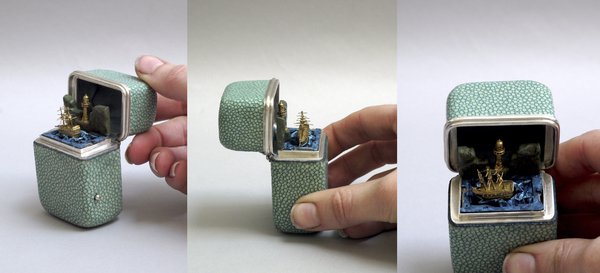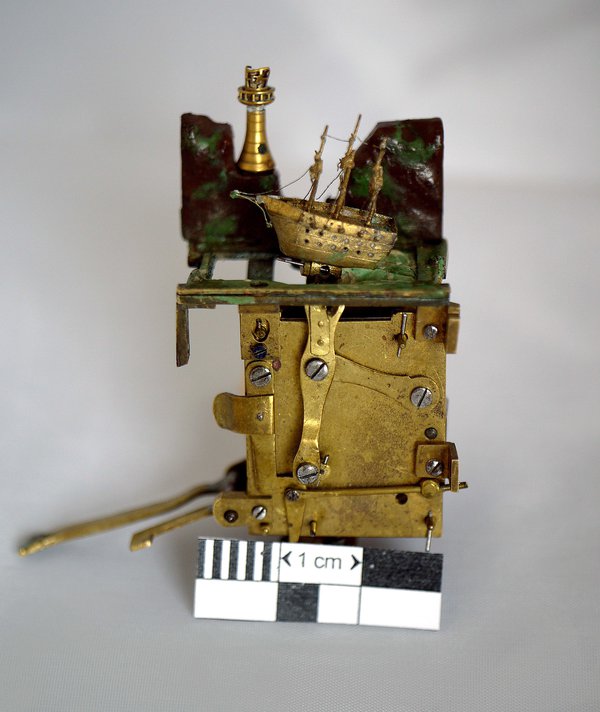 With thanks to Ella Roberts, Communications Officer at the Handel House Museum, for her help.