The AHS Blog

This post was written by Heather Upfield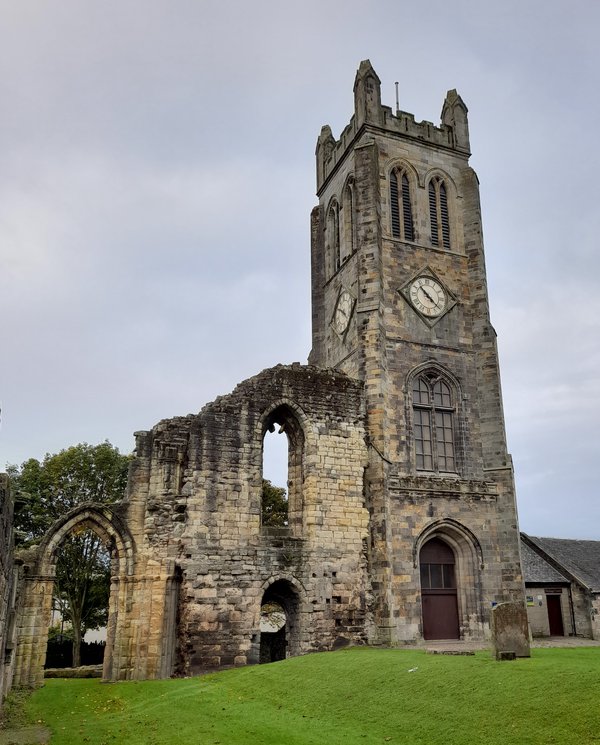 Kilwinning is a little town in south-west Scotland, which grew around the twelfth century Abbey (now in ruins). Following the collapse of the one remaining medieval tower in 1814, a new Abbey tower was built in 1816. James Blair, Kilwinning clockmaker, was commissioned to make the turret clock. As an interested local resident, I undertook research into James Blair for Kilwinning Heritage, in 2019.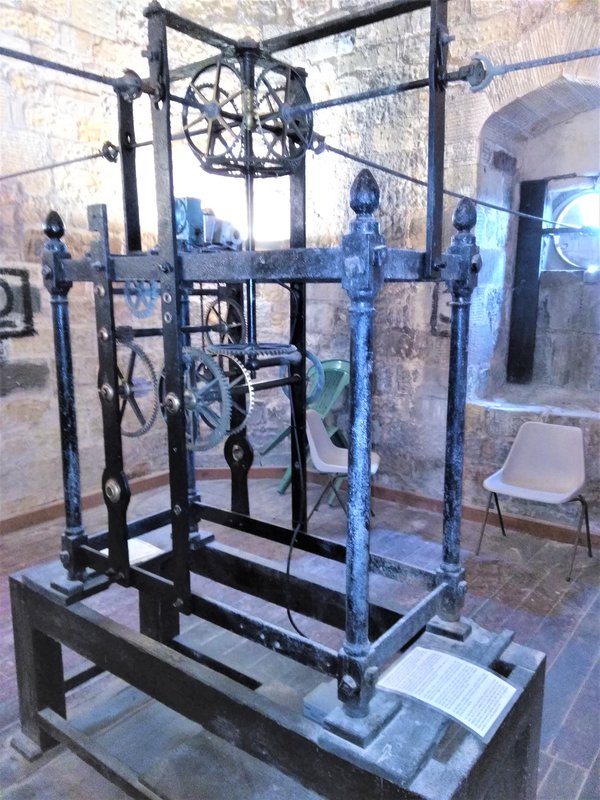 The project grew exponentially, with a study of Whyte's (1) compendium of around 8,000 people involved in clockmaking in Scotland. I discovered that James Blair was not the only Kilwinning clockmaker. There were eight men providing an almost unbroken stream of clockmakers in Kilwinning, from the mid-eighteenth century into the early twentieth:
James Stirrat longcase (1767-1790); James Blair longcase and turret (c1802-1836); David Loudon (c1836-c1850); William Allan longcase (c1816-1850); Hugh Millar longcase and turret (?-1860); James Gibson longcase (1867-1882)(2); Andrew Johnstone watches (1870-1893); and William Torry longcase (c1882-c1911). Years given are dates of trading in Kilwinning.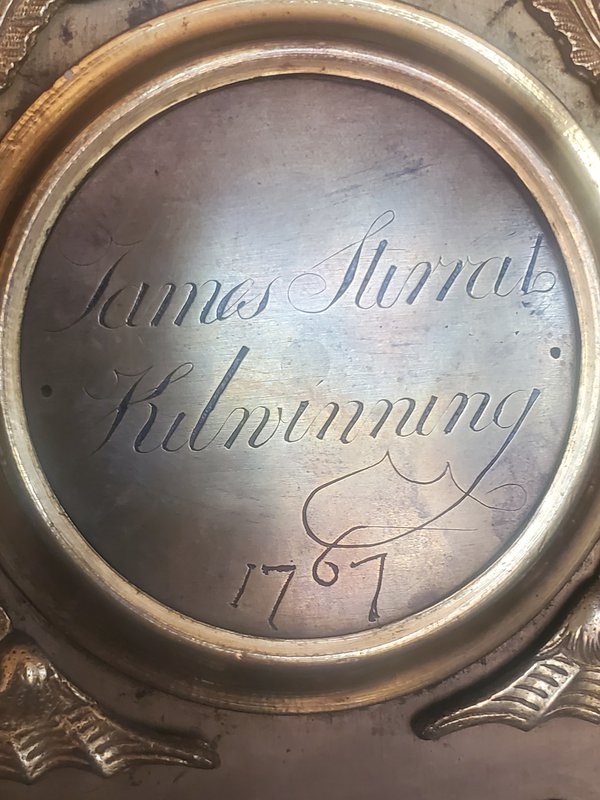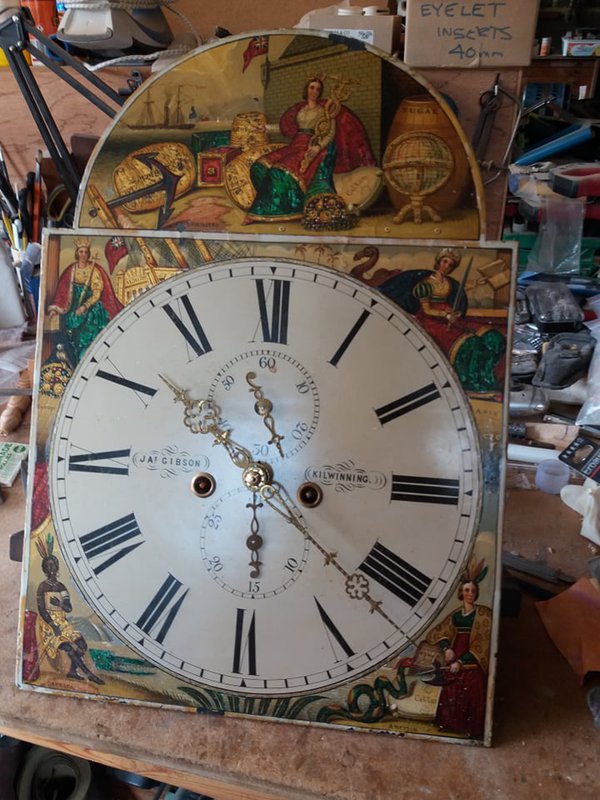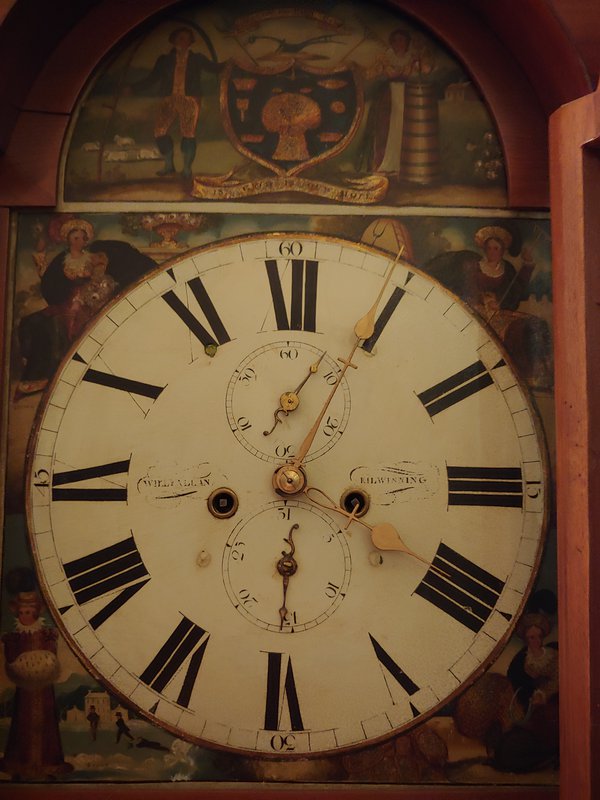 What makes this so significant for Kilwinning's history is the fact that while much is known of the local large-scale industry (mining, brickmaking, the ironworks), clockmaking was a hitherto unknown and undocumented industry and trade, taking place at street level. It produced a seemingly extraordinary number of clockmakers for such a small town (population 1,934 in 1820). All of this information, plus the three Kilwinning turret clocks, was published by Kilwinning Heritage as Time Piece (3) in 2019.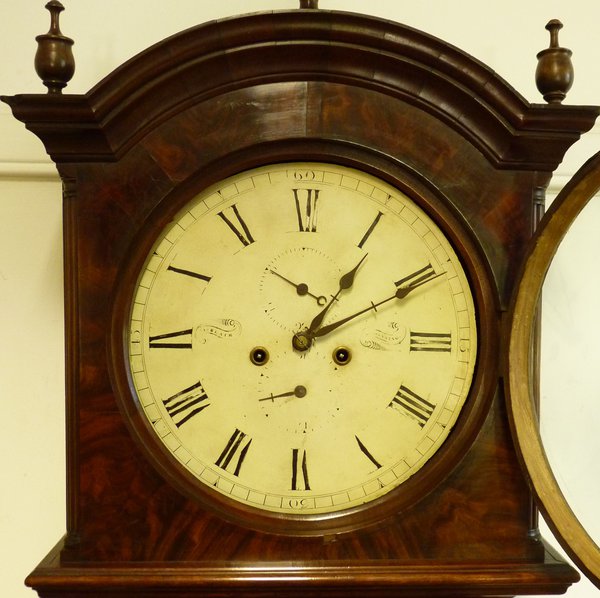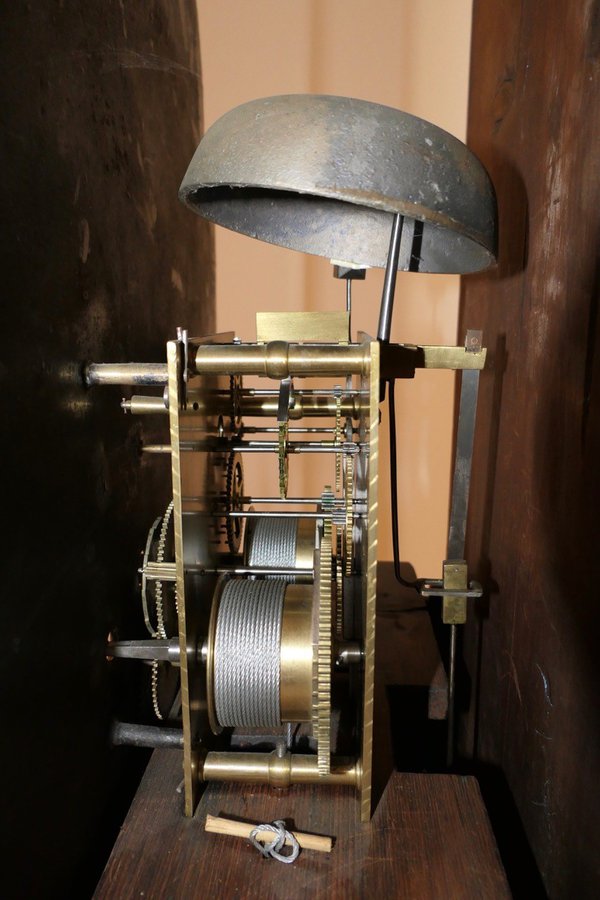 Following publication, we have been contacted by several people from Scotland, England, and as far away as Vancouver, Canada, and Nevada, USA, all of whom, miraculously, own Kilwinning-made longcase clocks. We would be delighted to know if there are any other Kilwinning-made clocks and watches out there. If you have one in your possession, or know of others, then please contact Kilwinning Heritage at kh2011@hotmail.co.uk. We look forward to hearing from you!
References
Whyte, Donald (2005). Clockmakers and Watchmakers of Scotland, Mayfield Books, Ashbourne, Derbyshire
James Gibson closing shop and William Torry taking over, Ardrossan & Saltcoats Herald, 15 July 1882. www.britishnewspaperarchive.co.uk/viewer/bl/0000962/18820715/025/0001. Accessed 7 August 2019
Upfield, Heather (2019). Time Piece: a history of James Blair and the Clocks, Clock & Watchmakers of Kilwinning 1719-2019, Kilwinning Heritage, Kilwinning www.kilwinningheritage.org.uk
Photography
Abbey Tower and James Blair turret clock: Heather Upfield
All other photographs: Current clock owners. Reproduced with kind permission