The AHS Blog

This post was written by Laura Turner and Rebecca Struthers
The Antiquarian Horological Society is pleased to announce the formation of a new specialist group focusing on the emergence and development of the wristwatch.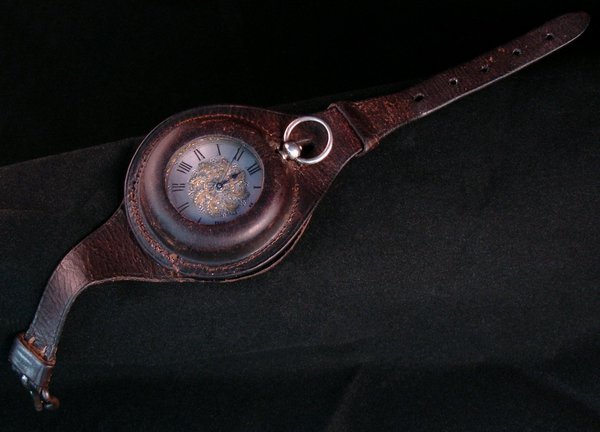 There has been an increased interest in vintage and antique wristwatches in recent years, but a perceived lack of corresponding published scholarly research. The Wristwatch group plans to promote and encourage the study of the history and development of wristwatches, through meetings, education and publications, including articles in the Journal or technical papers for Group members.
Members of the Wristwatch Group will have regular meetings, in the form of lectures, short talks, bring and discuss sessions, and visits to exhibitions, private collections and centres for the practice and study of watchmaking both in the UK and abroad.
The Group will bring together enthusiasts keen to learn more about the origins, makers, techniques, family and corporate histories and indeed any of the material and cultural aspects associated with wristwatches.
All are welcome, whether new to the subject or recognized authorities.
The group will be chaired by Rebecca Struthers, watchmaker and doctoral researcher of antiquarian horology at Birmingham City University, along with Laura Turner (secretary), one of the curators of the Horological Collection at the British Museum, supported by Mat Craddock, and Tracey Llewellyn, editor-in-chief of specialist wristwatch publication Revolution magazine.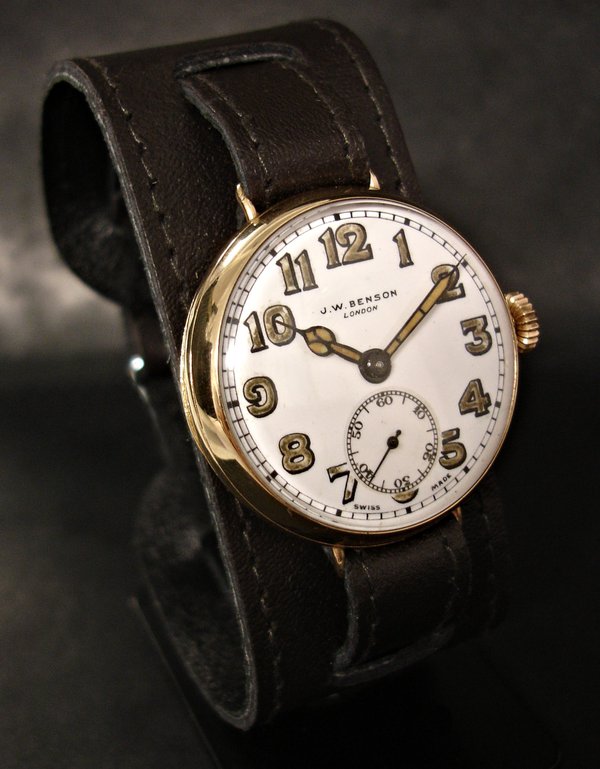 Announcements of forthcoming Group meetings (and subsequent meeting reports) will be included in Antiquarian Horology, and will be listed at www.ahsoc.org and via our subscription mailing list.
Membership of the Group is open to any member of The Antiquarian Horological Society.
To join the Wristwatch Group, or to find out more, please email wwg@ahsoc.org.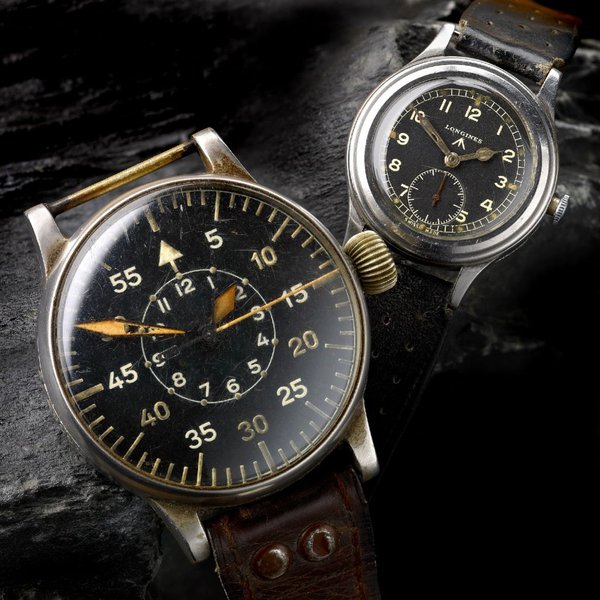 This post was written by Tabea Rude
In order to gain a wider understanding of the conservation of plastics, its history and its newest applications, the AHS recently paid for me to attend the Conservation of Plastics short course taught by Yvonne Shashoua at West Dean College.
This course proved to be advantageous for an investigation of the degradation of insulation materials in Post Office Type 36 time transmitters as part of the MA Conservation Studies programme at West Dean College.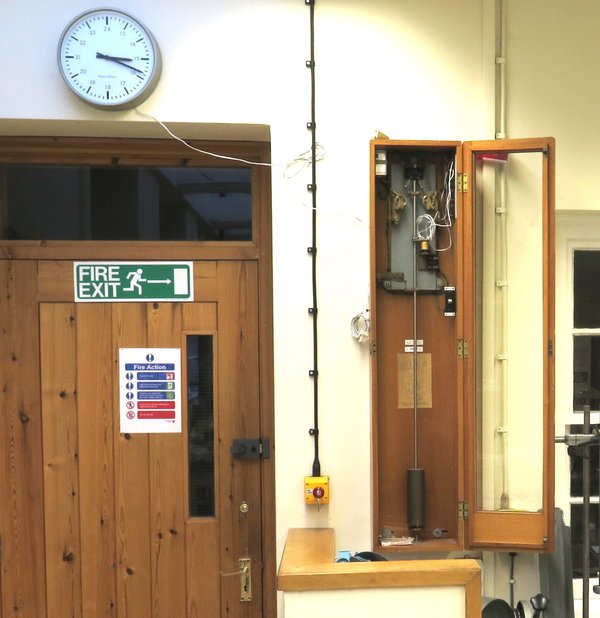 During the course it became evident how interlinked plastics are with our life.
Starting off as a random material with varying compositions, cooked up in private households it developed to a diverse material invading every corner of our universe.
As a material between waste and high precision engineering, plastics are subject to multiple dilemmas, one of them being its conservation for future generations.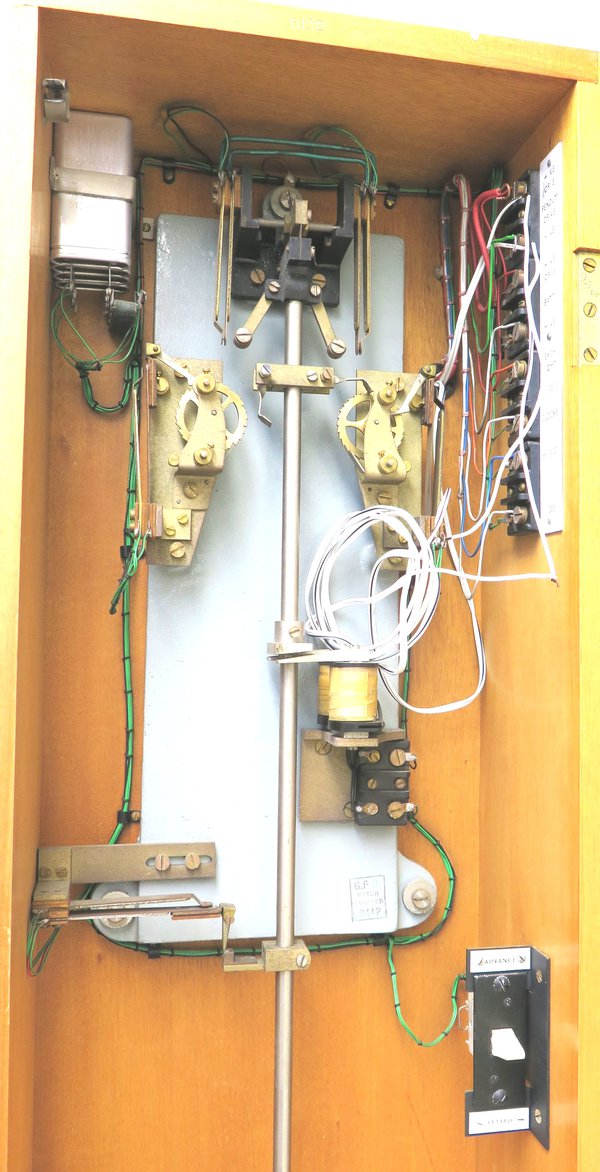 As part of the course, identification techniques were discussed and carried out. By exploring the properties of different plastic families, it became clear that a mixed media object such as the Post Office Type 36 time transmitter, containing at least five different types of plastics, metals and wood, would challenge preventive conservation techniques.
Some plastics such as PVC, often used for wiring in the PO Type 36, should be kept enclosed to avoid the loss of plasticiser. However, other plastics, that tend to off-gas, should be subject to an absorbent such as Zeolite, Silica gel or activated carbon.
On that account preventive conservation of mixed media objects such as the PO Type 36 is at best a compromise.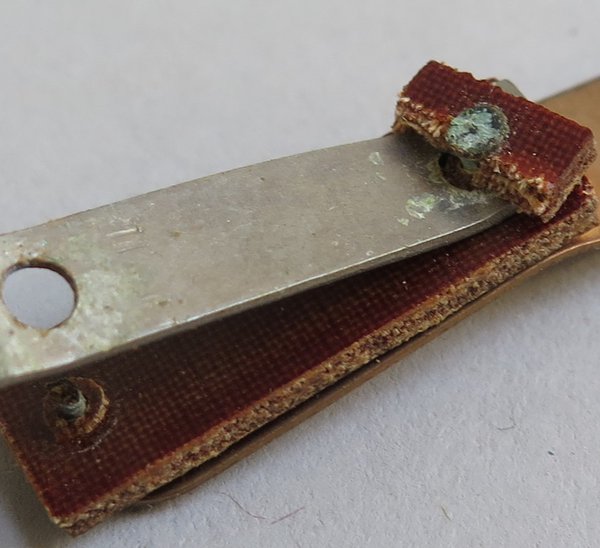 As a result, this course was an eye-opener to a material we take for granted today. Experiments conducted within the framework of the PO Type 36 study were significantly influenced and informed by the course and discussions had with conservators working in the field of plastics.
This post was written by David Thompson
All made in the 1580s, there are three surviving clock-automata in the form of medieval ships, made by Hans Schlottheim in Nuremberg.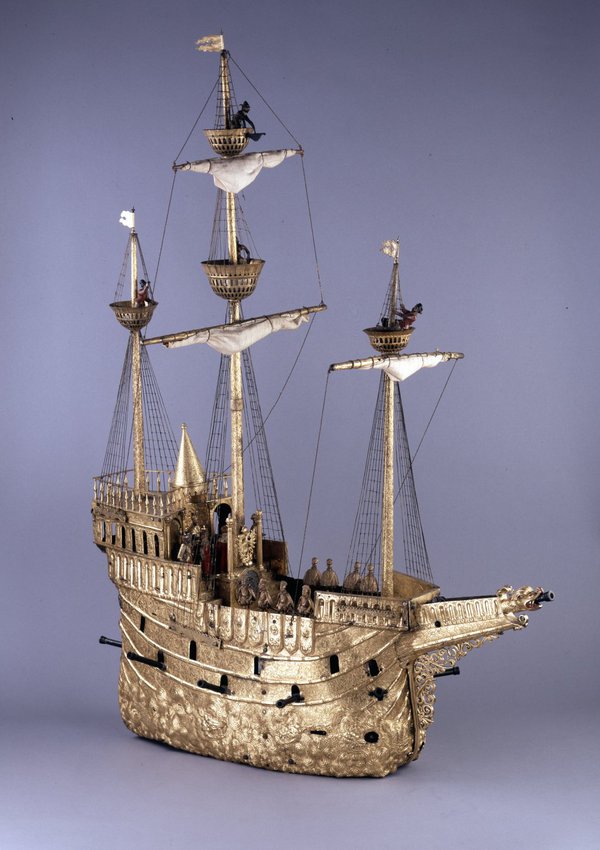 One, a silver nef made for the Holy Roman Emperor, Rudolf II, is in the Kunsthistorisches Museum in Vienna.
A second, larger and more elaborate example in gilded copper exists in the Musée de La Renaissance in the Chateau d'Écouen near Paris.
The third example similar in many ways to the Écouen nef, resides in the British Museum.
These automata ships were made as table decorations designed to trundle along the banquet table playing music and firing their cannons at the end of their performances. What a way to impress your dinner guests in the 1580s.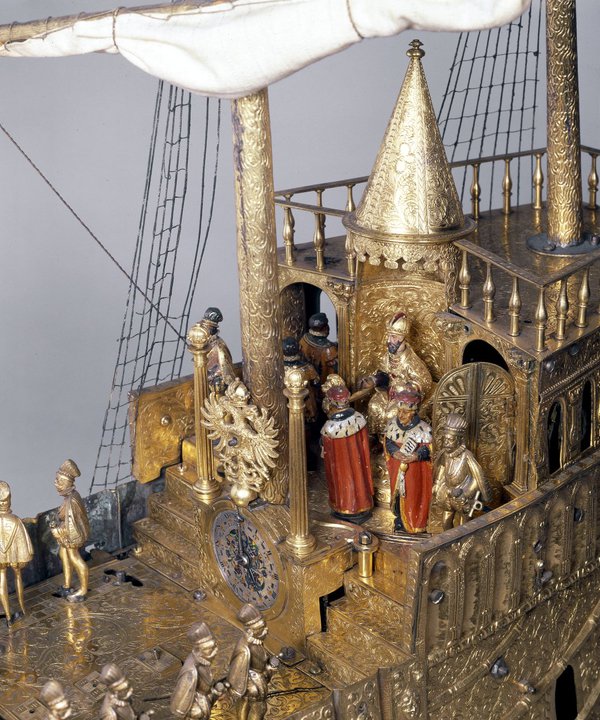 Looking at the British Museum nef, it is clear that, with the exception of just one figure standing on the upper rear deck, all the figures on the ship are more recent cast copies of this one original.
One of the problems with automata such as this is what happened when they went out of fashion. Clearly such a thing could not be shown as an impressive demonstration of wealth at banquets time after time.
It is known that the Augustus, Elector of Saxony (1526-1586) had one of these table entertainments – there is a detailed description of just such a machine in the inventories of the Elector's Kunstkammer from the 1580s. But what happened later?
You can just hear one of the guests at a second outing of the nef saying 'come on Augustus, we've all seen that, don't you have anything new for us?'
When the nef, became less of a wonder and more of a curiosity, you can imagine a small child insisting that the figures be removed so that they could be played with individually. After all, the machine itself had ceased to function properly years ago.
This is speculation of course, but it might well explain the absence of figures on the ship when it appeared in England in 1866 and was bought by Octavius Morgan MP who then gave it to the British Museum.