The AHS Blog

This post was written by Allan C. Purcell
Last Summer I bought on eBay this fusee chain driven watch with detent escapement, dia 50mm, hallmarked Chester 1858, signed on the movement 'William Benton of Liverpool, No. 5115', and on the dial 'Chronometer watch by William Benton 148 Park Road Liverpool'.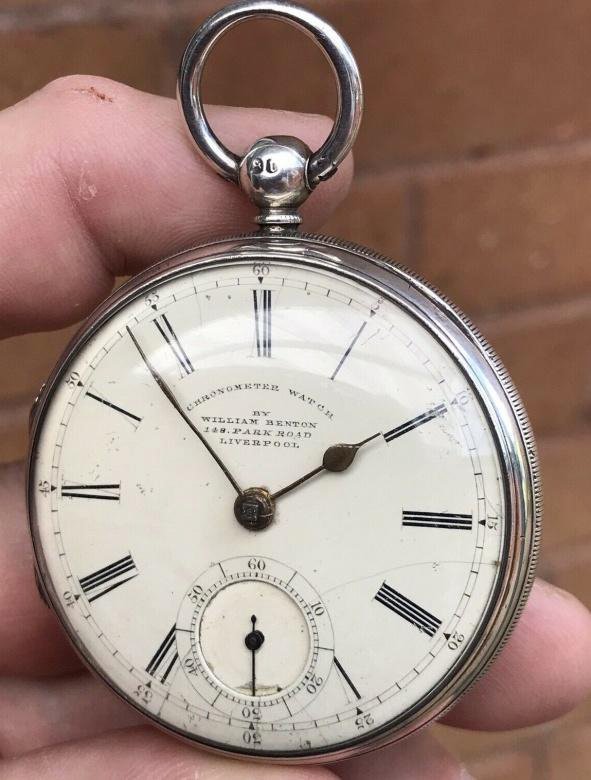 In the description of the watch, the seller had written 'Opening below to reveal a highly decorated dust cover "Stephenson's Rocket, Steam Train", and clean fully working highly decorated "Steam Paddle Ship".'
What the seller failed to point out is that the watch is inscribed on the dustcap 'WILLM WILSON / LIVERPOOL / AD 1859'. It is my belief that this was the English engineer William Wilson (1809-1862), and that the locomotive illustrated on the watch is not the Rocket but the Adler (German for: Eagle), the first locomotive successfully used commercially for the rail transport of passengers and goods in Germany.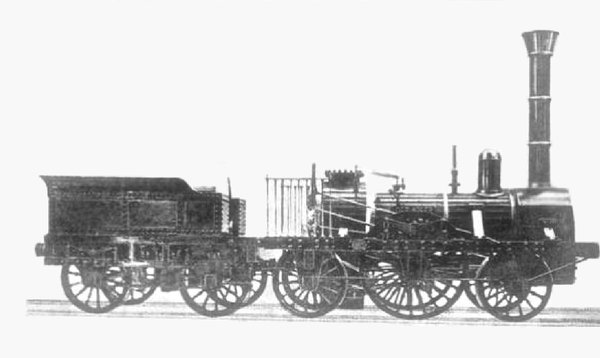 In 1835, George & Robert Stephenson in Newcastle were contracted by the Bavarian Ludwig railway company to build an engine for their first railway to run from Nuremberg to Furth. They sent the new locomotive packed in boxes, and their engineer William Wilson was contracted to rebuild it there. The train was a huge success and Wilson stayed with the Ludwig railway company for another twenty-five years, driving the train in all weathers. In 1859, William was covered in glory by the German railway company. In 1862 he died and was buried in Nuremberg, where his descendants are still living.
While Stephenson's Rocket has only four wheels, the Adler had six wheels (wheel arrangement 2-2-2 in Whyte notation or 1A1 in UIC classification). The engraving on the watch shows a locomotive with six wheels. The image of the ship engraved on the watch may refer to the steamboat Hercules which in September 1835 had been used to transport the boxes containing the locomotive from Rotterdam on the Rhine to Cologne.
When in September last year I went to Nuremberg for the Ward Francillon Time Symposium, I arranged an appointment with Stefan Ebenfeld, the director of artefacts and library at the Museum of the German Railway (Deutsche Bahn Museum) in Nuremberg. It turned out that the museum had no personal artefacts of Wilson's, and we agreed that the museum would buy the watch from me for the price I paid for it.
For anyone interested in more details, there are entries on William Wilson and the Adler on Wikipedia.