The AHS Blog

This post was written by David Rooney
Our 2012 London Lecture Series kicked off in style last week, when over 100 AHS members and friends flocked to the Royal Astronomical Society at Burlington House, Piccadilly, for the inaugural event at our new venue.
This special event saw our usual single bi-monthly lecture replaced by a series of speakers offering reflections on objects and ideas in the story of time.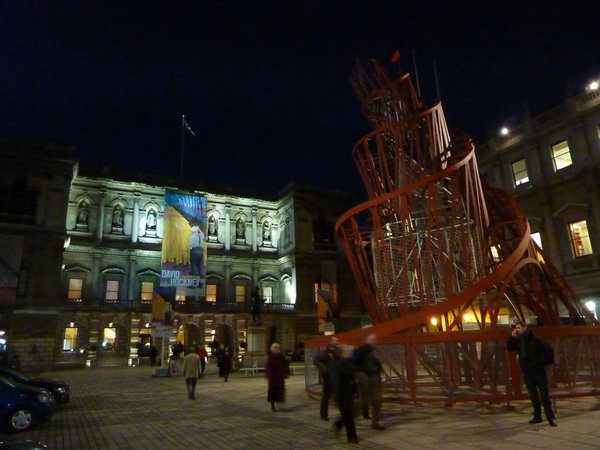 Sir Arnold Wolfendale, astronomer and AHS president, welcomed the society to the RAS, whilst founder member Michael Hurst surveyed our achievements since 1953. Chairman David Thompson looked forward to the coming year, then introduced a further six speakers, each assessing different aspects of the society's interests.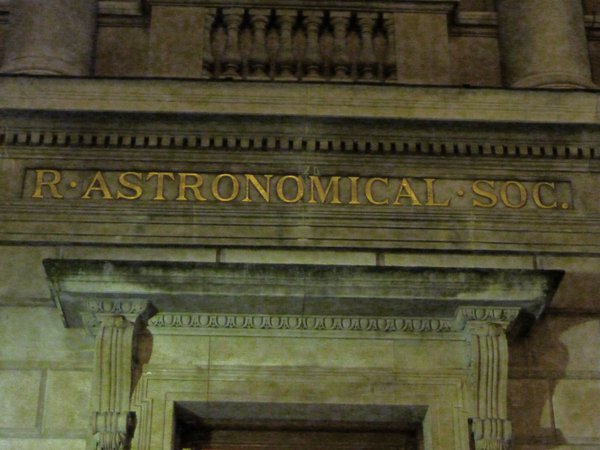 Jonathan Betts explored the study of domestic clocks, followed by David Penney considering issues in pocket and wristwatch history. Matthew Read offered a vision of the society's role in conservation and material research, whilst Keith Scobie-Youngs outlined the challenges and opportunities offered by turret clocks. James Nye gave a sparkling presentation of the electric timekeeping group's achievements over four decades, and the talks concluded with Andrew King assessing opportunities for future research.
The event proved exceptionally popular, with all tickets allocated well in advance and additional space being provided in the RAS council room, linked by video to the lecture theatre.
The talks were followed by a champagne reception generously sponsored by The Clockworks, a new gallery, conservation workshop, library and meeting space dedicated to electric timekeeping, launching in London later this year.
Our next London lecture will be held on 15 March, when David Thompson continues our series of talks on the great clock and watch collectors. It promises to be an enlightening event – look forward to seeing you there.
This post was written by David Thompson
Welcome to the Antiquarian Horological Society Blog. This blog marks a new era in the activities of the society.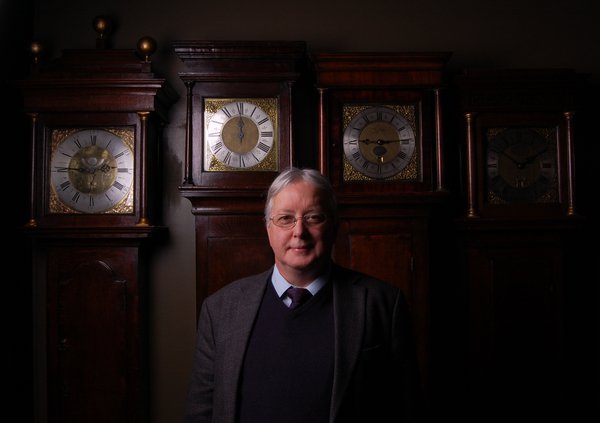 I should really be saying Welcome to the AHS blog. The AHS – The Story of Time is where we are now at the beginning of 2012.
There are many things to look forward to from the AHS. New books being published, a wonderful new venue – the Royal Astronomical Society, Burlington House – for our London meetings, as well as a year of lectures not only being held by our various active sections around the country, but also by the sections abroad, in Canada, Eire, the Netherlands and the United States.
The blog will include items for all those who have an interest in antiquarian horology, and those who didn't know they had – until now. It will be about clocks and watches and the story of time in all its forms, from the earliest timekeepers.
I was once asked – 'What is it that so fascinates you about old clocks and watches?' 'Well,' I replied, 'where else will you find objects of beauty which also have a practical and sometimes vital function? What other objects tell stories about the history of technology, about the history of the people who made them and the people who owned them?'
That old clock which came from grandmother's house and now lives in your front room – what do you know about it? You've known it since you were a child, but have never had much idea about how old it is.
Our society is all about knowing – or at least doing our best to know when and where clocks and watches were made and how they fit into the story of time. We look forward to items being presented on this blog which will intrigue, inform and entertain you.
Happy New Year and Welcome to the AHS Blog.
David Thompson
Chairman