The AHS Blog

This post was written by David Thompson
The story of the night clock, a device which allows the time to be seen in the dark is a long one.
In this modern era of instant electric light, it is easy to forget that in earlier times, getting light at night was quite an involved business. So what better way to solve the problem than to have a clock which was illuminated all through the hours of darkness.
One of the earliest examples of these clocks was that invented by the Campani brothers, Giuseppe, Pietro Tomasso and Matteo Campani from San Felice in Umbria, who worked in Rome in the second half of the 17th century.
However, one clock which caught my attention was a much later, metal cased clock in the form of a Greek urn in which was placed a light source –oil lamp or candle, and which had a system of lenses to project an image of the dial onto a wall in the room.
The clock was made and retailed by the inventor and optical instrument maker Karl August Schmalkalder, born on 29th March 1781, in Stuttgart, Germany. He came to England in about 1800 where he anglicised his name and in later years worked in partnership with his son John Thomas Schmalcalder. On his retirement in 1839 the business was continued by his son.
Charles Augustus married Charlotte Ann Cochran on May 24, 1804, in St Andrews church, Holborn and he died on December 25, 1843 in the Strand Union Workhouse – although he is renowned for his patented prismatic compass, a mechanical drawing device, optical instruments and barometers, sadly his genius did not make him a rich man.
Whilst the Schmalcalder name appears on the clock dial where he describes himself as 'Patentee'. I have failed to find a patent in that name for this device – it may be that he is simply telling his customers that he is a holder of patents not specifically for this illuminating device.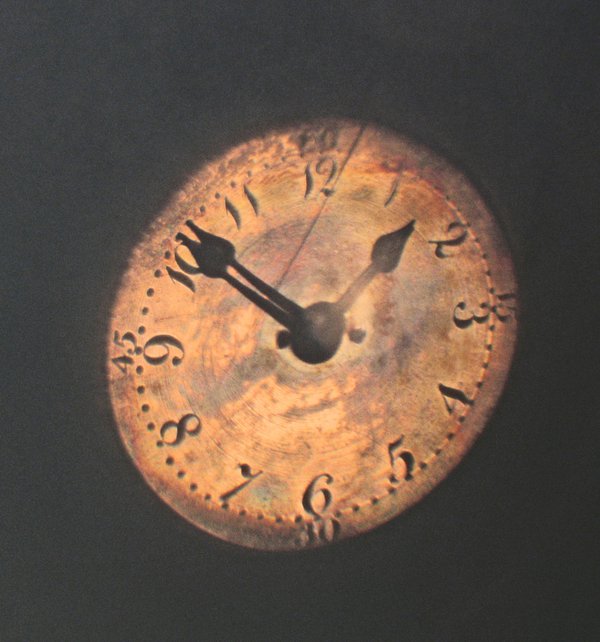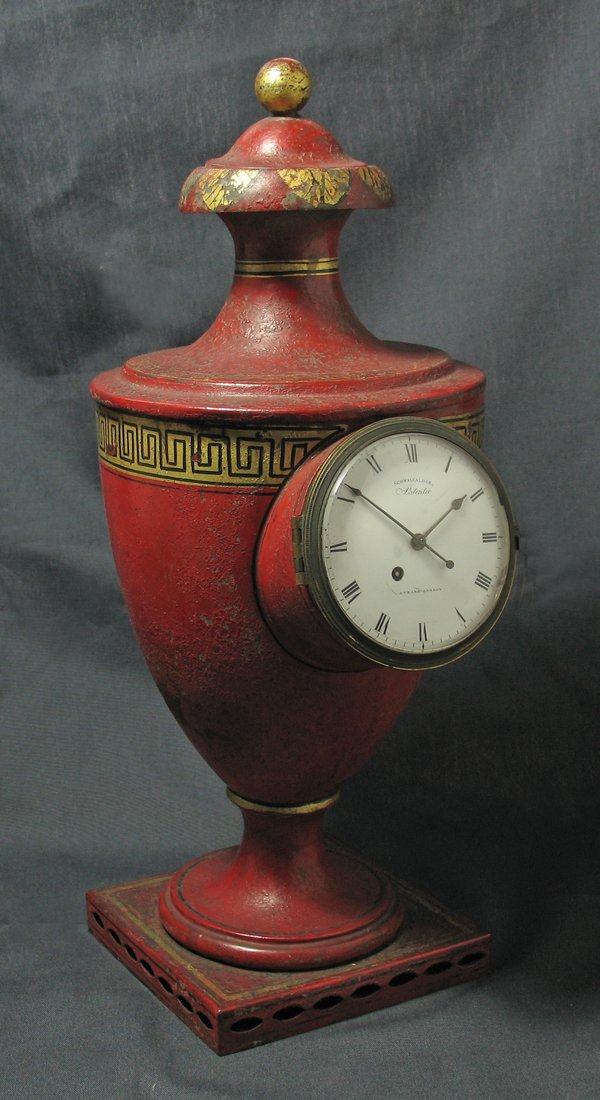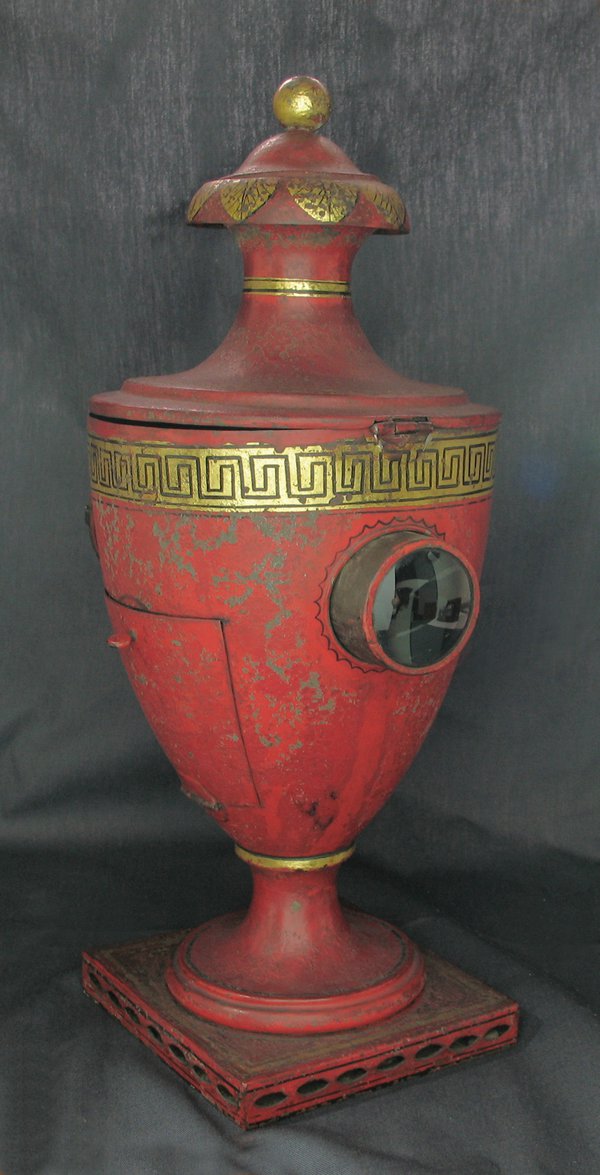 For a detailed account of the Schmalcalders, although without detail of this clock see – Julian Smith, 'The Schmalcalders of London and the Priddis Dial', Journal of the Royal Astronomical Society of Canada, Volume 87, No.1, 1993, pp. 4-13.
For more information on the Charles Augustus Schmalcalder, see the family history website created by Steve Smallcalder.