The AHS Blog

This post was written by Jonathan Betts
The Queen's Jubilee this year is being celebrated at Royal Museums Greenwich with a terrific new exhibition, 'Royal River', which takes a fascinating and richly illustrated look at the royal history of the Thames. The city livery companies naturally play a central role in the story, and the curator, David Starkey, wanted to display a good example of an original royal charter from one of the companies.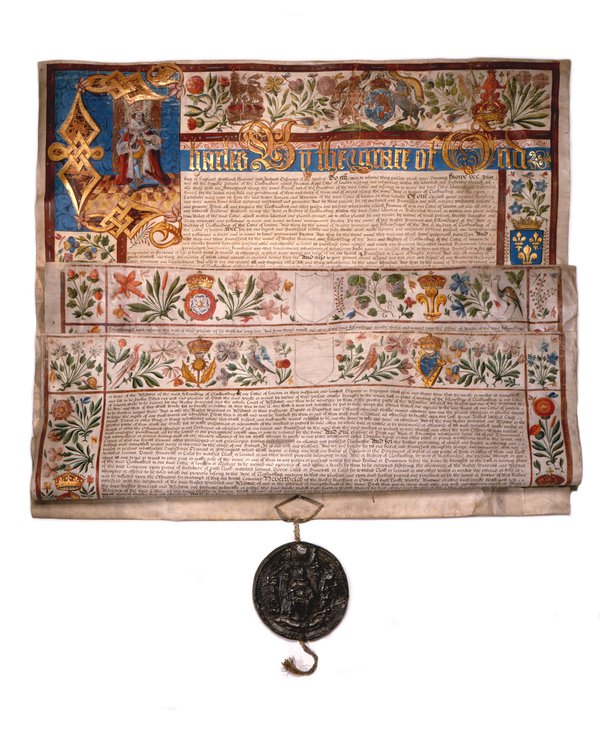 The finest surviving of all the original royal charters just happens to be that of the Worshipful Company of Clockmakers, the charter of incorporation granted by King Charles I in 1631. The document itself was completed in 1634, Mr John Chappell being paid £4 for its 'flourishing and finishing'.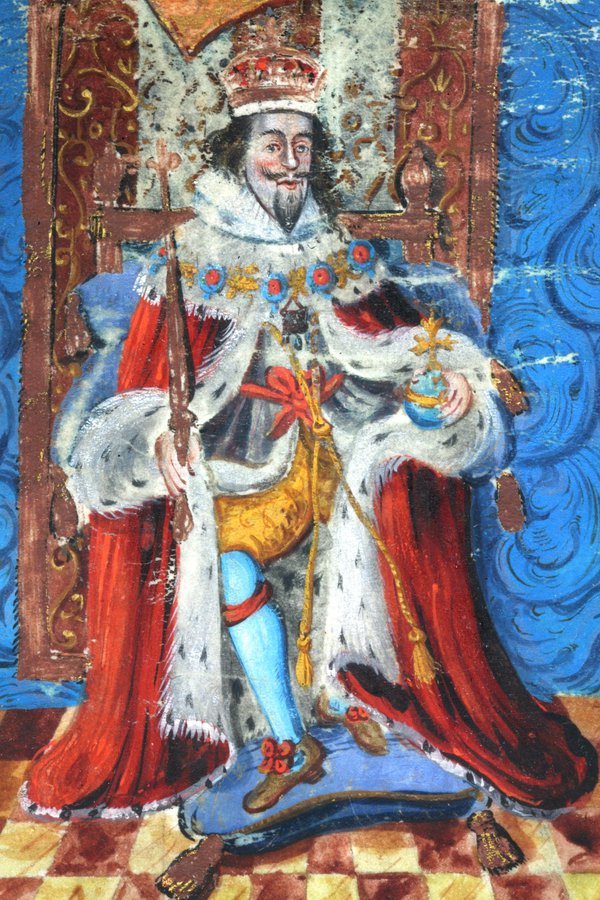 For the first time I have had the chance to look at it closely and have been reflecting on its significance.
It is in extraordinarily well-preserved condition and is a most beautiful and evocative thing. The obvious beauty of the document lies in its illumination and the elegant script, so carefully delineated on the vellum. But there is a second, less obvious, beauty within the charter, and one which I, as an historian and member of the company, personally find inspiring and reassuring.
Unlike many of the livery companies, which today have little practical connection to their founding craft, and have had many changes to their charter reflecting this, the Clockmakers Company still regulates its activities with reference to its 380 year old charter, which is still a relevant and legal constitution.
So carefully and intelligently worded was the charter that those parts which have become obsolete (such as the right of the Company's officers to destroy poor quality work of a member) were always optional and can simply be allowed to pass unnoticed, but those parts relating to the administration of the company and its membership were obligatory, yet are as relevant today as they were then.
Today the majority of members of the Company's governing body, The Court, are real horologists, and we can proudly say this is one company which has not lost connection with its roots.
Our pristine charter connects us straight back to our horological forefathers and it's wonderful to reflect that today's members of the Clockmakers Company are the natural and direct successors of Edward East, Thomas Tompion, Joseph Knibb and all the great names from the Golden Age of English clockmaking.