Scientific instruments on a watchcase
This post was written by Peter de Clercq
Only a very small selection of the British Museum's vast collection of watches is on display. Fortunately many more are described and illustrated in the museum's online collection database, free for all to browse and explore. Visit www.britishmuseum.org > Research > Collection search, type in the word 'watch' and you get 6634 results!
Of course there are ways to limit your search. One watch that caught my attention was this gold cased, month-going cylinder watch by Ferdinand Berthoud (1727-1807), one of the most celebrated watchmakers in eighteenth century France. My special interest was the image on the back of the watchcase (Fig 1).
To quote the museum's description: 'The design on the back – incorporating a universal equinoctial ring dial signed "OV BION A PA", an armillary sphere, a pair of dividers, a telescope, a microscope and a book – indicates that the watch was intended for a customer with scientific interests'. In fact, we discern one more instrument: an air-pump as used in physics experiments, as famously captured by Joseph Wright of Derby (Fig. 2).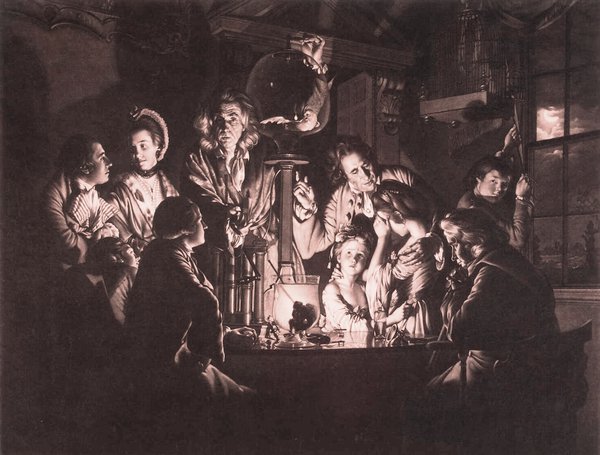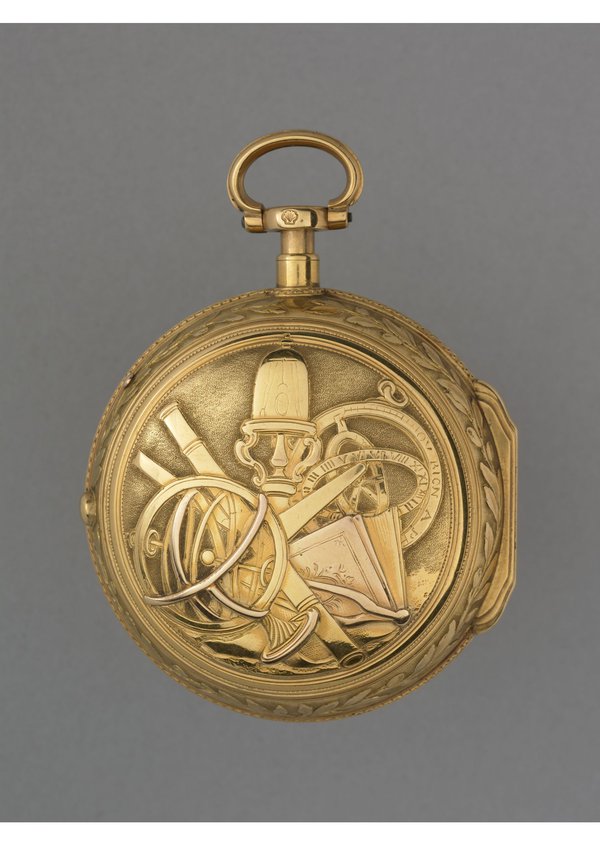 As my professional background is in the history of scientific instruments, I find this watchcase of great interest. It reminds me of similar 'group portraits' of instruments that can occasionally be found on gravestones or funerary monuments in old cemeteries.
One example is this cast-iron funerary monument erected for a Dutch amateur of the sciences (Fig. 3). For details see this short article in Dutch; an English version appeared in the Bulletin of the Scientific Instrument Society Vol 69, June 2001, but is not available online.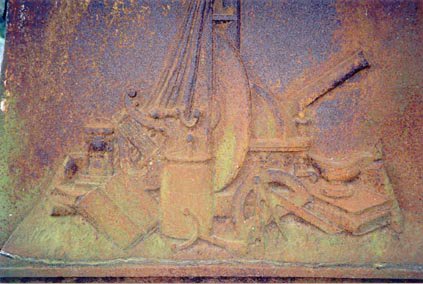 If anyone knows other examples of scientific instruments depicted on a clock or a watch, please leave a comment, as I would love to know.