The AHS Blog

This post was written by James Nye
In 1931, Wireless World published a powerful pictorial depiction of timekeeping from the electric mains. Today, we check the time on our smartphones and glance at standalone battery-driven quartz clocks on walls at home and at work, and it would be easy to assume that time from the mains had been consigned to history.
But look around. On countless supermarkets, town halls, churches and other public buildings the clocks you see run from the AC mains and take their time from the frequency of the UK's national grid.

These are synchronous motor clocks, running at a speed dictated by the grid's frequency. To work as clocks, that frequency needs to remain very close to 50Hz. If the frequency drifts, engineers steer it back, avoiding cumulative clock error.
The UK's Grid Code specifies that National Grid must control the frequency so that clock time remains within plus or minus 10 seconds per day. Thus while synchronous clocks might display an error of up to 10 seconds within a 24-hour period, in practice the error will daily be brought to zero by the 7.00am handover of shifts at the National Grid's Control Centre in rural Berkshire.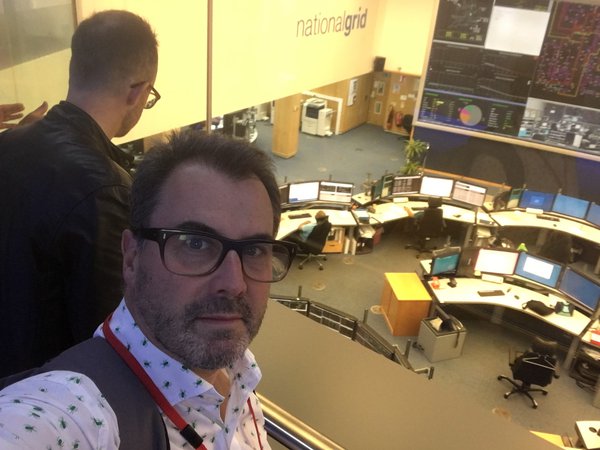 On 11 June 2016, a few enthusiasts from the AHS Electrical Group were granted rare and privileged access to the Control Centre to hear at first hand from its highly experienced and knowledgeable engineers how they handle not only the management of the grid in real time but also how they predict what the load will be a few hours in the future.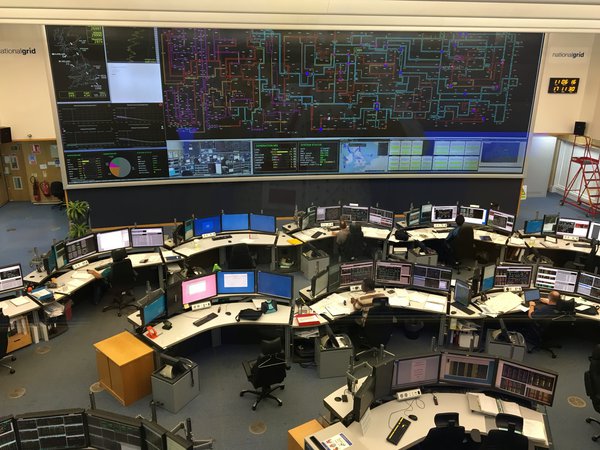 Two concerns drive the never-ending work of the engineers: security of supply and efficiency.
Keeping the lights on is paramount but once that is assured, market mechanisms are used to allocate resources.
Reserve power is expensive, so cannot be contracted lightly. Unpredictable supply from renewable sources causes massive headaches. Inertia – enough mass in the form of spinning metal in the turbines connected to the grid – is vital to smooth volatile flows of power.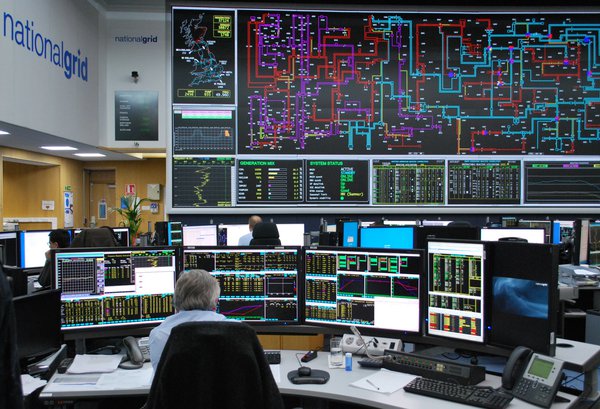 Grid time was seven seconds slow on our arrival and four seconds slow on our departure – a few hours later after an enlightening and highly informative tour packed with rich detail delivered with confidence from our expert guides.
That our synchronous clocks perform so well is no longer a mystery, given the phenomenal technical and intellectual effort deployed 24/7 to keep the lights on – and to keep those clocks on time.