The AHS Blog

This post was written by Anna-Rose Kirk
Clocks and watches are the most tattooed image at the moment according to Vice magazine, and tattoo artists are sick of tattooing them.
'Clocks. Clocks, pocket watches and more clocks . Mostly on guys in their mid 20s. There must be hundreds, at the very least, being done in the UK every week. Lots of tattooists have stopped putting them in their portfolios because they're so fed up with them' (Craig Hicks).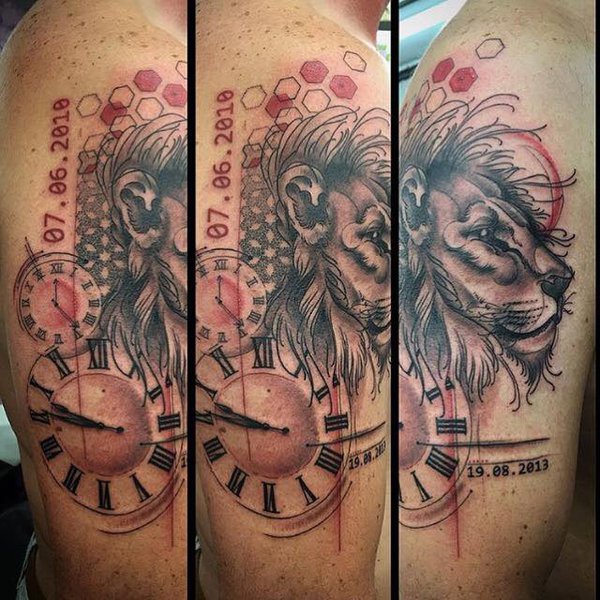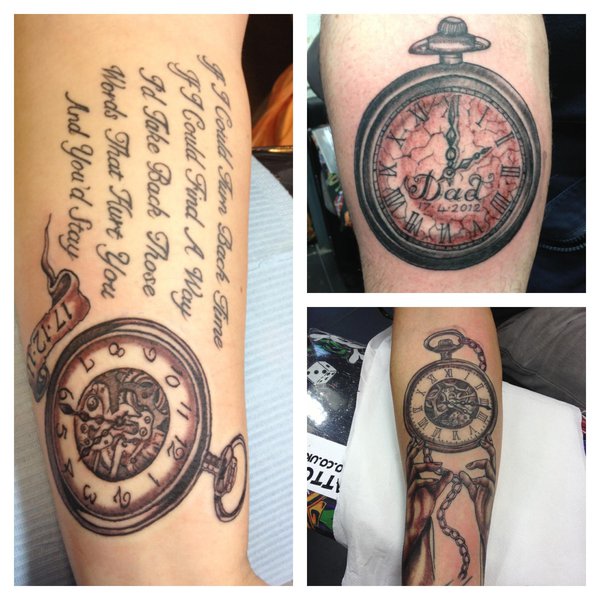 Time symbols have always been popular in art as reminders of the passing of life and the inevitability of death.
Hour glass tattoos have been a simple depiction of this for many years, and there has been a long tradition of symbolism within prison tattoos depicting clock and watches with no hands. However, the more recent need to capture time has sparked a trend of more complicated depictions and designs within larger tattoos often surrounded by banners, flowers, and owls.
Speaking to those that have the clock or watch tattoos, it is apparent that the most common reason was the idea of symbolising a date and time, a child's birth for example, and was a way of avoiding text and numbers which have become a common tattoo choice.
Others wanted them as reminders that time is precious and had them tattooed in prominent places as a constant reminder to live their lives meaningfully.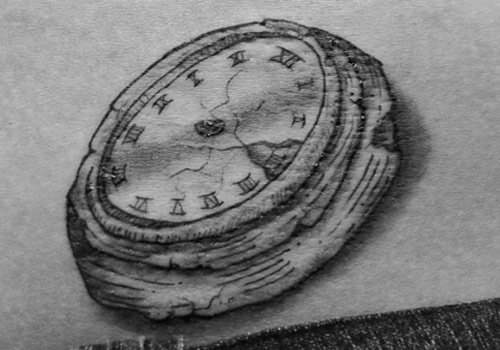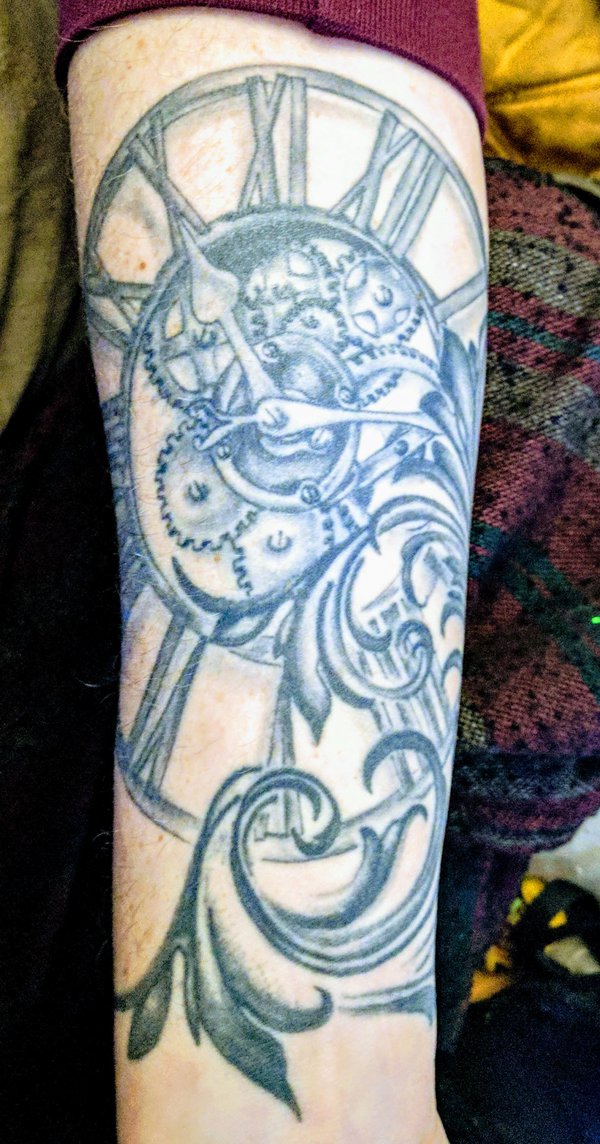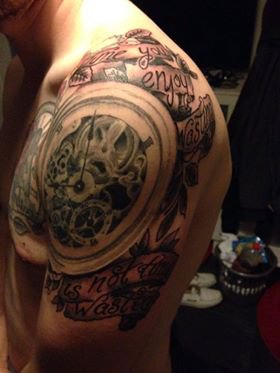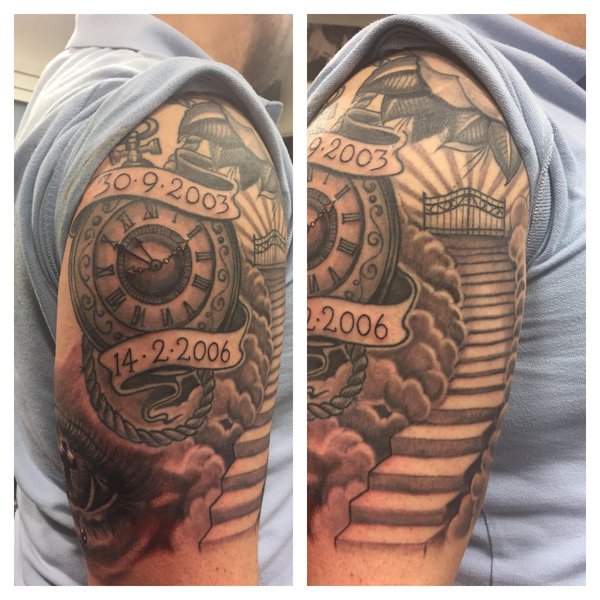 One person I spoke to simply had a deep appreciation for horology and the way that watches worked after coming across them in his job in a jeweller's and from his friends in the industry. Because of this, the time on the watch does not have a significant meaning, but it was important to him that the detail and the way it looked was right.
Celebrities and easy access to images and discussions play a part in tattoo trends but simply more people are getting tattooed meaning particular images seem to get used more often.
I wanted to get to the bottom of whether clocks and watches were seen as something mysterious with no concept of the inside workings, however, although a lot of the general public, especially the younger generation, does not understand the exact mechanics of a pocket watch, they have a tangible feel which in contrast to today's sleek, minimal, computerised technology can feel a lot more real. They feel as if the have a history and a story; linked to memories tradition and ritual.
I wonder if a rise in nostalgia and a romanticism for craftsmanship and the handmade has brought about the rise of this style being used in tattooing and movements like Steam Punk.
It is perhaps a fight against excessive consumption of the 21st century and the dehumanisation of manufacturing and the idea that traditional skills may be lost. It seems to be that horology is being worn as a symbol of authenticity and a preservation of history in a vain attempt to show that this generation care.