The AHS Blog

This post was written by Mat Craddock
It's possible that we may never know for sure when the first wristwatch was made, although that hasn't stopped a number of Swiss brands laying claim to the production of some iteration of that ur-device.
The Patek Philippe N° 27'368 is such a piece – a six line, gilt, cylinder escapement encased in a rectangular gold bracelet with a hinged, hunter-style cover – although it's not clear who originally commissioned it from Antoine Norbert de Patek and Jean Adrien Philippe.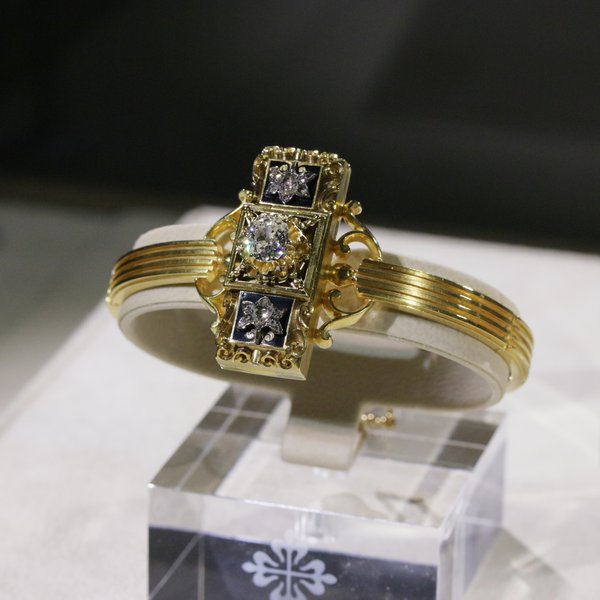 The watch is usually behind the well-maintained glass of the Patek Philippe Museum in Geneva, so it was wonderful to be able to see it as part of the Watch Art Grand Exhibition in London's Saatchi Gallery during May.
This exhibition took the visitor through an immersive area showing an introductory film, introduced them to metier d'arts and other decorative skills, and included over 400 pieces, from automata to automatics, which spanned almost five hundred years of watchmaking.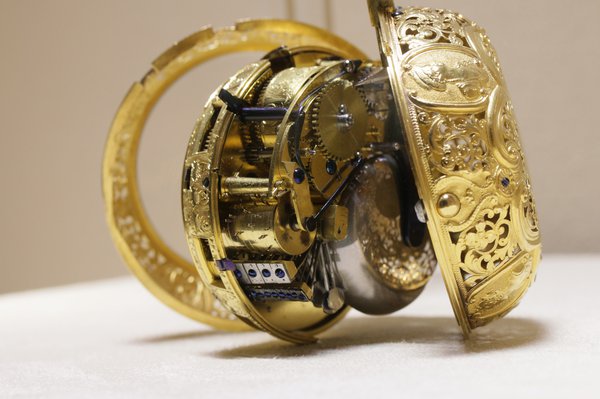 At the end of the route, British watchmakers answered visitors' questions about case refinishing, movement assembly and the chiming mechanism of a minute repeater movement.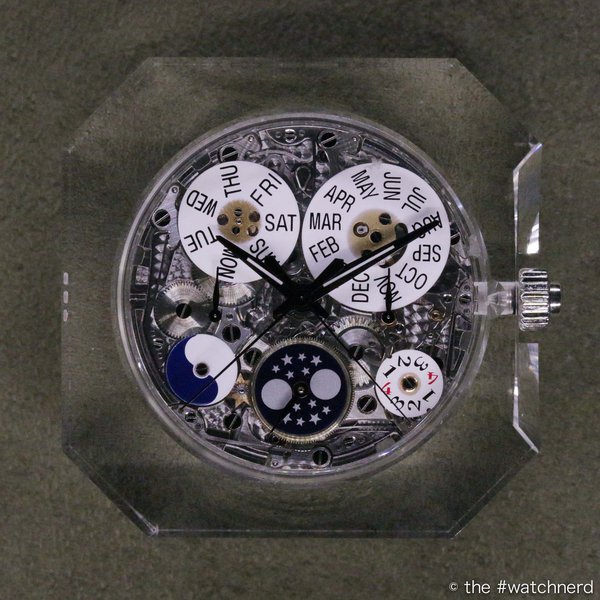 Patek N° 27'368 was made primarily as a timepiece to be worn on the wrist, rather than as a piece of jewellery (i.e. the bracelet is of secondary importance). That must have required, one imagines, a great leap of faith on the part of Messrs Patek and Philippe.
While wristwatches gained popularity with women during the 1880s and 90s, and were also produced for men as military timekeepers during a similar period, the earlier oblong-shaped repeater for wristlet sold to the Queen of Naples on 5th December 1811 by Breguet, appeared to have made no horological or sociological impact at all.
N° 27'368 was finally sold to the Countess on November 13, 1876, some eight years after it had first been built.