The AHS Blog

This post was written by Oliver Cooke
The pairing of clocks and opera has been a recurring theme in this blog (1, 2, 3) and I am now happy to report on another such coincidence.
Over recent years, members of an opera production company, Brolly Productions, have made several visits to horological study room at the British Museum (where I work).
They came to look at different kinds of clocks and understand how they work, in order to provide a solid foundation for the design of their latest production, "CLOCKS 1888: The greener".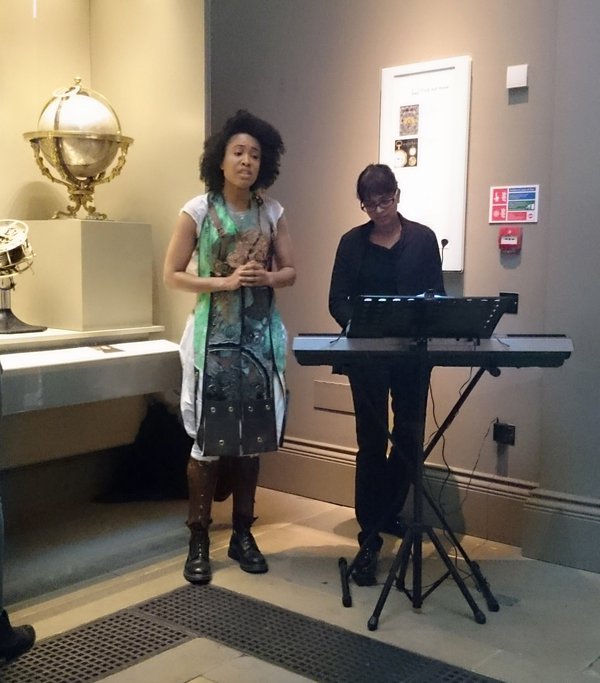 The lead character is a 'greener', i.e. 'an immigrant who has only recently arrived', who were common to East London in the 19th century in which the opera is set.
She is responsible for maintaining the clock that controls the workforce of the East End but she comes under pressure from her overseer to alter its running to increase production.
Also, 'of course it is an opera, so there has to be a love story' says Dominic Hingorani, Librettist & Director of Brolly Productions.
Last Friday lunchtime, in the horological gallery of the BM, an event was held to celebrate the collaboration.
The highlight of this were two songs from the production, performed by Keisha Atwell, who plays Greener. Freddie Matthews, Head of Adult Programmes of the BM, introduced the event.
Dominic then spoke about the evolution of the production. Rachana Jadav, Designer & Illustrator of Brolly Productions, spoke of the creation of the design, including the influence of the BM clocks.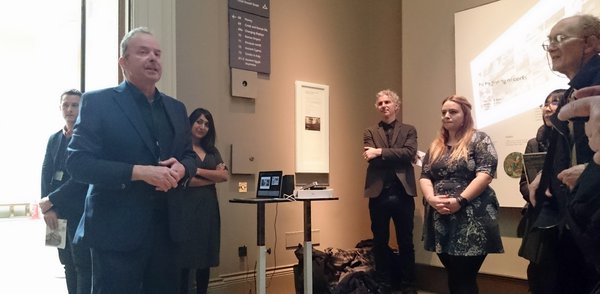 Also speaking was Paul Buck, Curator of Horology of the BM, who told how the horological team embraces access to the collection and will consider even the most diverse requests. Indeed, access to the collection is available to all students, not only horologists.
Members of the AHS have the opportunity to visit the horological study room for talks from the curators and close-up viewing of objects. These group visits are organized by the AHS's regional sections.
CLOCKS 1888: The greener is playing at CAST Doncaster, Fri 15th April to Sat 16th April 2016 and at the Hackney Empire, Wed 20th April to Fri 22nd April 2016.