Freak control
This post was written by Oliver Cooke
Continuing our wander through the five elements, we come to the controller – the part of the clock which controls its rate. Let us pass-by the major landmarks (the pendulum, the balance spring and wheel and the quartz crystal) and seek an alternative trail.
With their origins preceding mechanical clocks, compartmented cylindrical clepsydrae (shown in a previous post for their silent operation) have a drum which rotates and descends. Water passes between compartments inside the drum, controlling the rate of rotation.
These were recurrently popular at various times in history and were incorporated in clocks, such as the example illustrated here which was made by Arnold Finchett, London, c.1760. The drum, connected by a line, drives the hand on the dial. This system is reported to provide reasonable timekeeping (at least in non-freezing conditions)!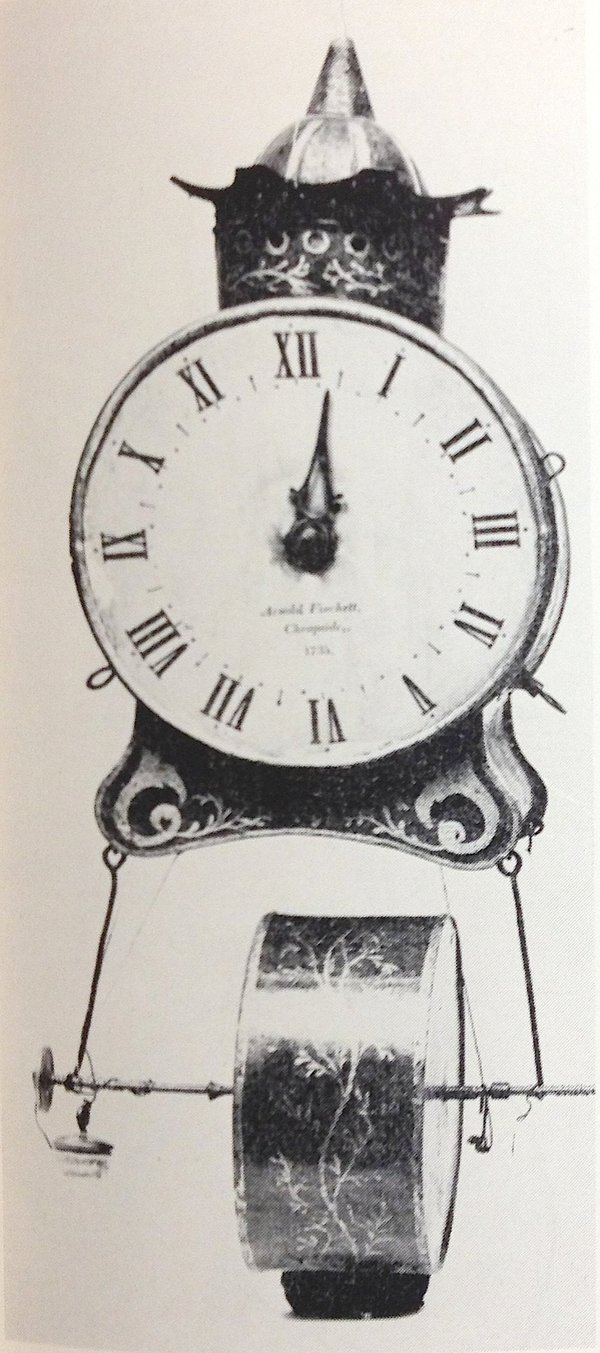 Sir William Congreve (1772-1828) patented his inclined-plane rolling-ball clock design in 1808. Its ball bearing zigzags down a track on the table and actuates a lever at the end of its travel, causing the table to see-saw and the ball to roll back again.
In the example illustrated here, each leg takes thirty seconds. Despite being largely detached from the influence of the movement, the progress of the ball is hampered by any irregularities on the track, generally resulting in awful timekeeping (rather like my daily commute).
Nevertheless, the clock is mesmerising and surveys show that it retains the attention of visitors longer than any other exhibit in Djanogly horological galleries.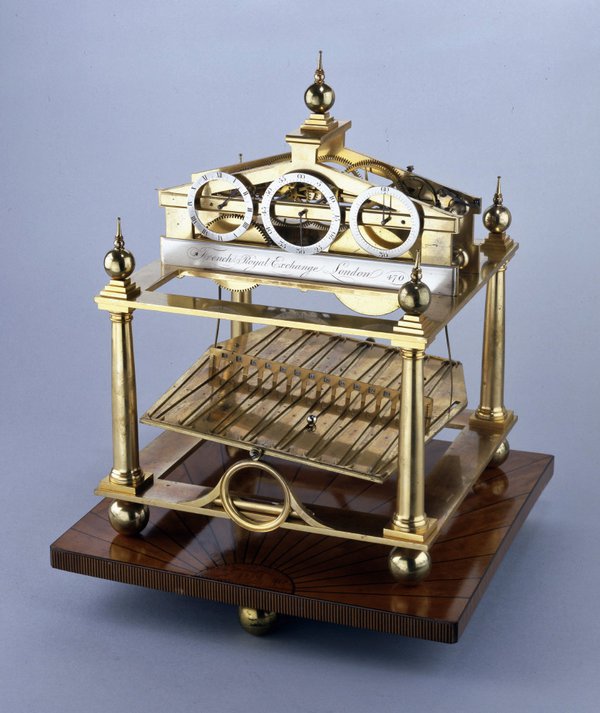 Another clock shown before is the Smiths "Sectric" electric mantel clock. The clock motor is synchronous – i.e. its speed depends on the (very stable) frequency of the alternating current of the mains supply, which thus effectively controls the rate of the clock.
These clocks were very popular from 1930s but were superseded by quartz technology from the late 1960s, largely for the convenience of battery power, which avoided the need for wiring.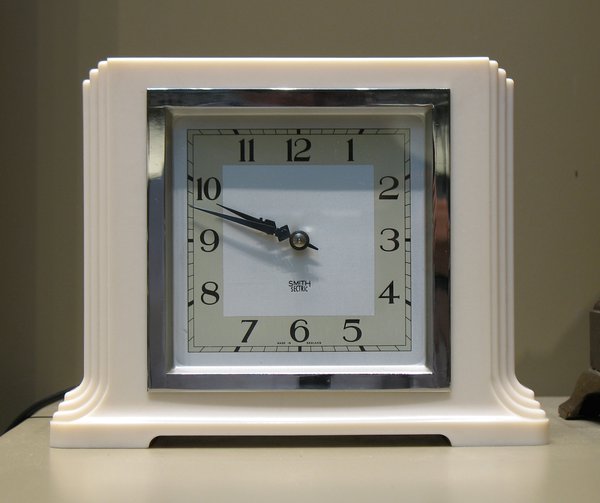 Finally, from 1960 Bulova produced their 'Accutron' watches which incorporated a tuning fork to control their rate. The steady hum of the tuning fork can clearly be heard when the watch is held to the ear.
Despite being excellent timekeepers and very popular, within ten years the introduction of superior and cheaper quartz watches rendered them obsolete.