The dog watch
This post was written by David Thompson
Anyone with connections with the sea and ships will tell you that the dog watch is a period of service between 4.00pm and 8.00pm and that it is split into two watches, the first and second watches on board ship.
Today there are any number of charms for bracelets and pendants in the form of dogs and I don't doubt that there were all sorts for sale at the recent Crufts dog show. How many would guess, however, that you could buy a watch in the form of a silver dog in the 17th century.
A unique example exists in the British Museum collection where a silver-cased watch in the form of a dog can be found. The watch maker was Jacques Joly who lived in Geneva between 1622 and 1694. He made this watch in about 1660. It was during the middle period of the 1600s that there was a fashion in watches looking like real and animate objects, tulips, fritillary flowers, sea urchins and so on.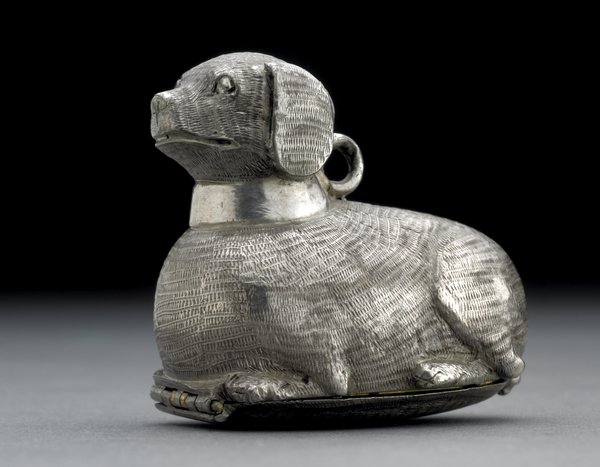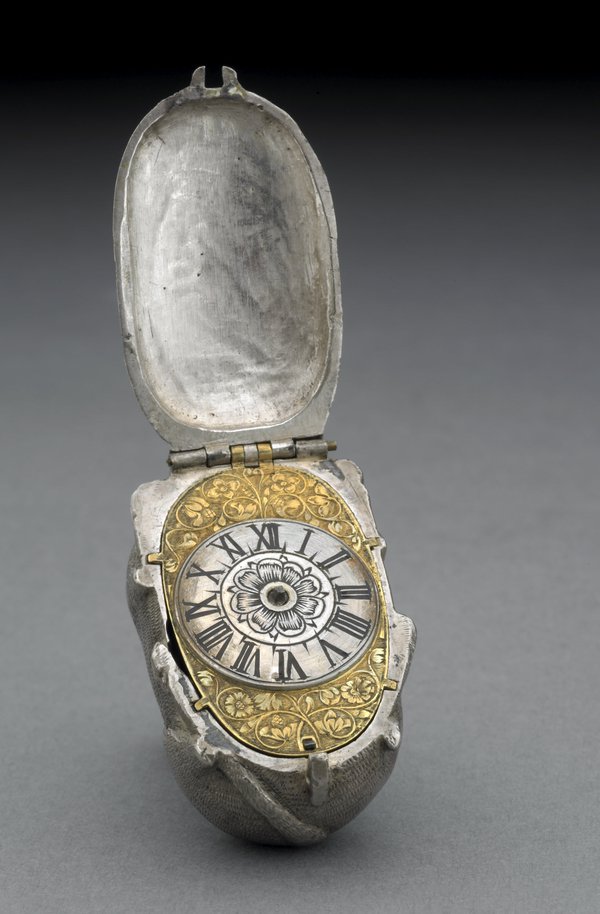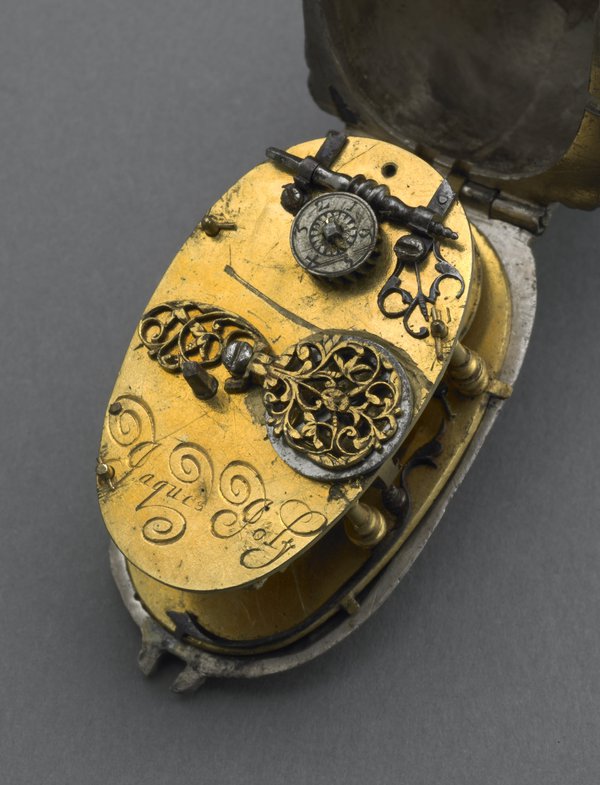 If the little dog needed a friend, there is a charming little lion living in the collections in the Ashmolean Museum in Oxford, this one with a movement made by Jean Baptiste Duboule. Of interest to both the dog and the lion is a little cast silver watch in the form of a hare which was stolen some years ago from the Musée de L'Horlogerie in Geneva. It has a movement inside signed, P. Duhamel, Geneva, and, as far as we know, a unique example of a watch case in that form.