Wake up – tea's up
This post was written by David Thompson
What a treat to be able to wake up in the morning to a ready-made cup of tea and to be grateful to a machine for producing it automatically. Many of the older generation will remember a machine for just that purpose, a machine which was always referred to as the Teasmade.
Probably the one we all remember was the Goblin Teasmade but there were many others and the originally idea has its origins at the end of the 19th century with Mr. Rowbottom's 1891 patent – with an automatically lit gas burner to heat the water in the kettle and then the machine would pour the boiling water into a tea-pot to make the tea, I can just see the warning notice on such a machine today – well not really as such a fire hazard would not be put into manufacture today.
There is a fine example of an Albert E. Richardson machine in the Science Museum to give an idea of what the early machine were like.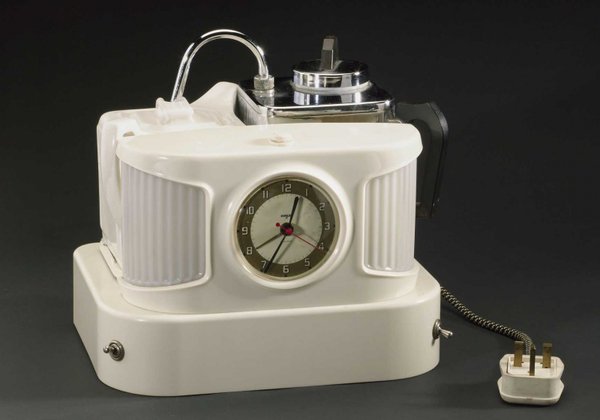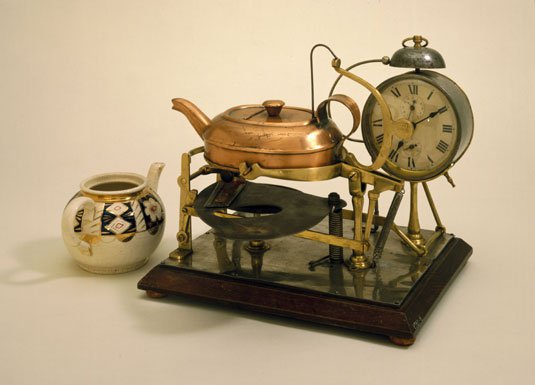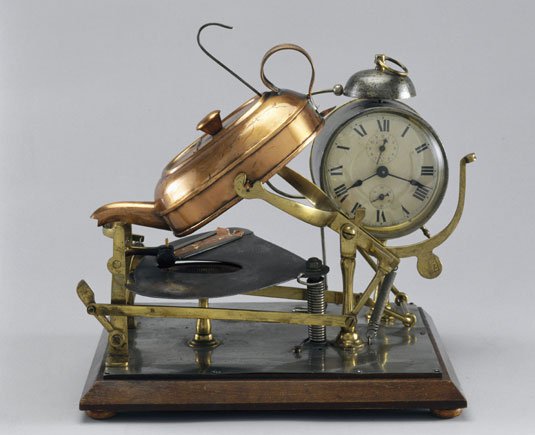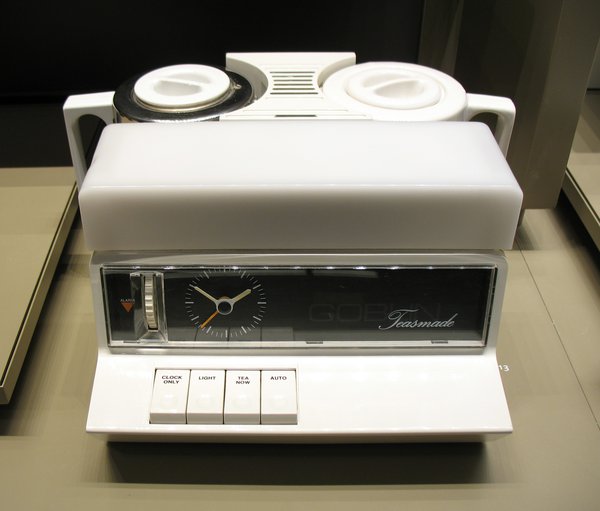 All the original machines were clockwork, controlled by a simple alarm clock mechanism so you got the wake-up bell and the ready-made cup of tea, almost guaranteed to be luke warm. Many people swore by them and I don't doubt at them. Nevertheless, a great idea.