Stand up for watches
This post was written by David Thompson
Today we all take the ownership of a plain ordinary watch for granted and such watches are easily purchased at easily affordable prices. The same is true of the cheap and simple clock, be it a wall clock for the kitchen or a carriage clock for the shelf or mantel.
From the latter part of the 17th century until the end of the 19th century it has been possible to purchase a stand which enabled the owner to transform the watch into either a wall clock or a shelf clock simply by placing the watch in a specially made case.
Examples vary in shape and size, but two relatively rare ones are shown here. The first is a splendid tortoise-shell and ebony-veneered stand which can either be wall mounted or table standing. It is designed with an opening front to enable a common pocket watch to be placed inside to perform as a clock. It was made in England in about 1690-1700, and is enhanced by a portrait bust of King William III surmounted by a crown on the front brass decorative panel.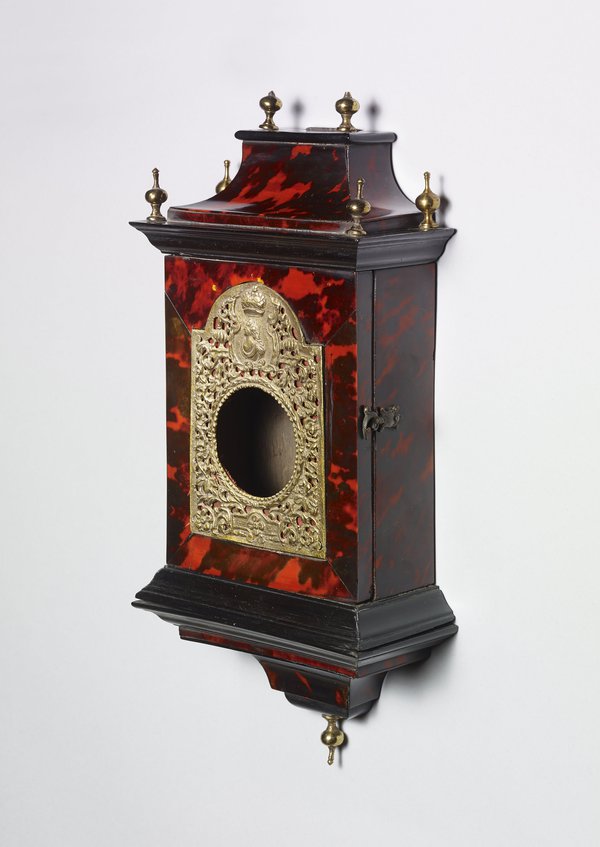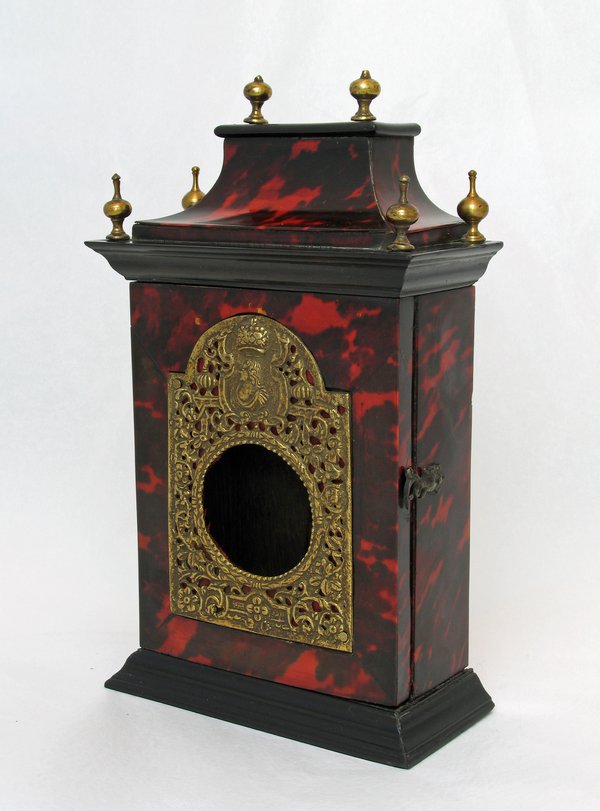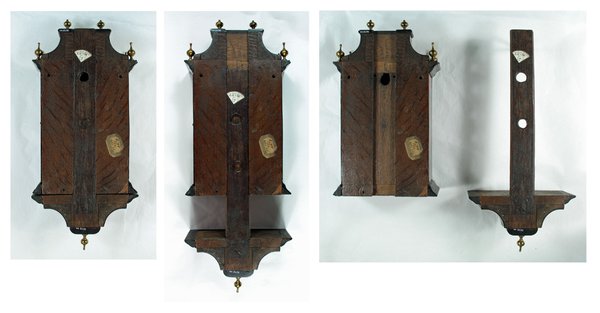 From a similar period is a French example which has a characteristic so-called 'boulle' case.
The technique of inlaying brass into tortoise-shell was pioneered in Paris by Charles André Boulle 1642–1732 and in consequence this type of work is named after him, although there were many workshops in Paris using this amazing technique. The material actually used was not tortoise but commonly hawksbill turtle. In some instances the craftsman would make use of the negative and here the pattern on the back is the negative left from producing the brass inlays for the front.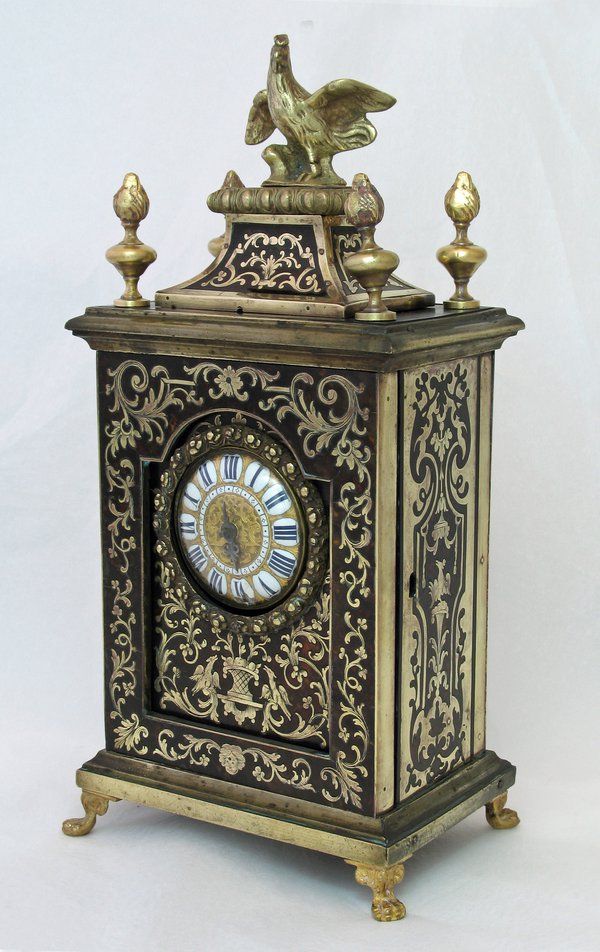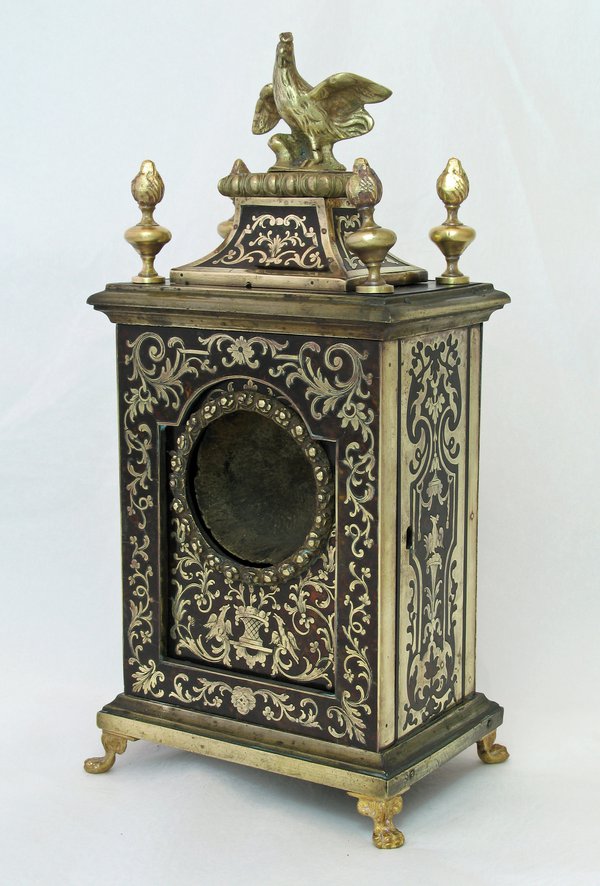 In contrast to these two elaborate and relatively expensive watch stands, lastly is a 19th century stand consisting of a simple folding wooden box which would allow an ordinary watch to be placed on a bedside table for night use.