Time to pay
This post was written by David Thompson
With all the current talk about taxation, I am reminded of a futile attempt to raise money introduced by William Pitt in 1797. Now commonly referred to as the Clock Tax it involved the levy of charges for clocks and watches under an act which was put into effect on the 5th July 1797.
Under the act, levies would be charged at the rate of 5 shillings for every clock and 10 shillings for every gold cased watch or a watch with a case enamelled on gold. Silver and base-metal cased watches would incur a charge of one shilling and six pence. Householders, tenants and businesses alike were to provide a signed declaration of all the clocks and watches in their possession for the purposes of assessing the amount to be paid. Inspections would be made and the taxes levied according to the number of items.
Of course, people hid their clocks and watches and made false depositions to such an extent that the whole idea became unworkable and was quickly abandoned.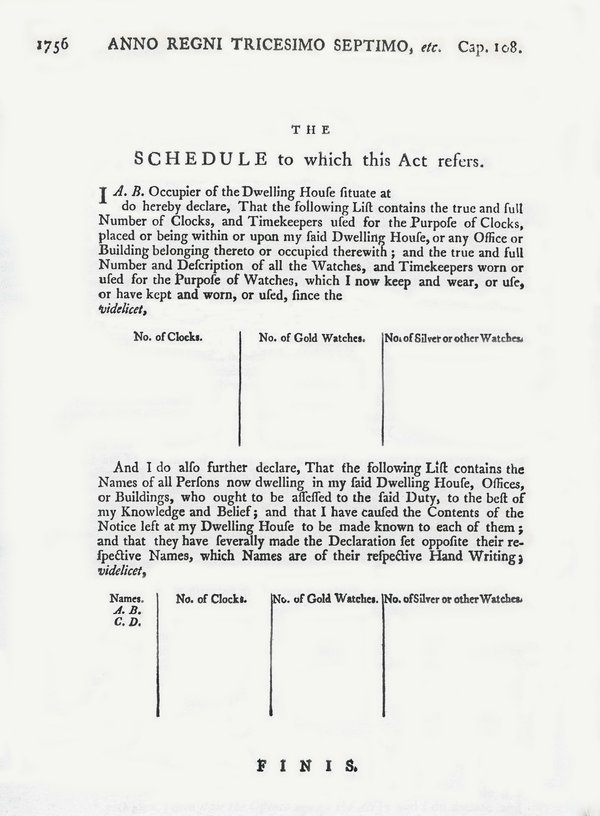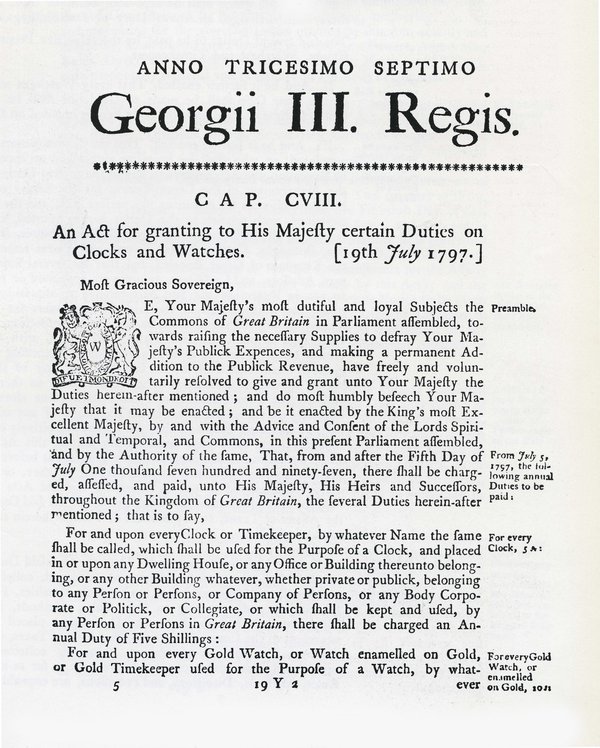 At the time of the tax a rather splendid satirical print was made suggesting that as the tax was something of an absurdity, perhaps the government were considering levying a tax on the embroidered decorations on stockings which are called 'clocks'. The coloured print was made by A.C. Ansell in the style of the well known caricaturist George 'Moutarde' Woodward and published by S.W. Fores of 50 Piccadilly, London, on 9th August 1797.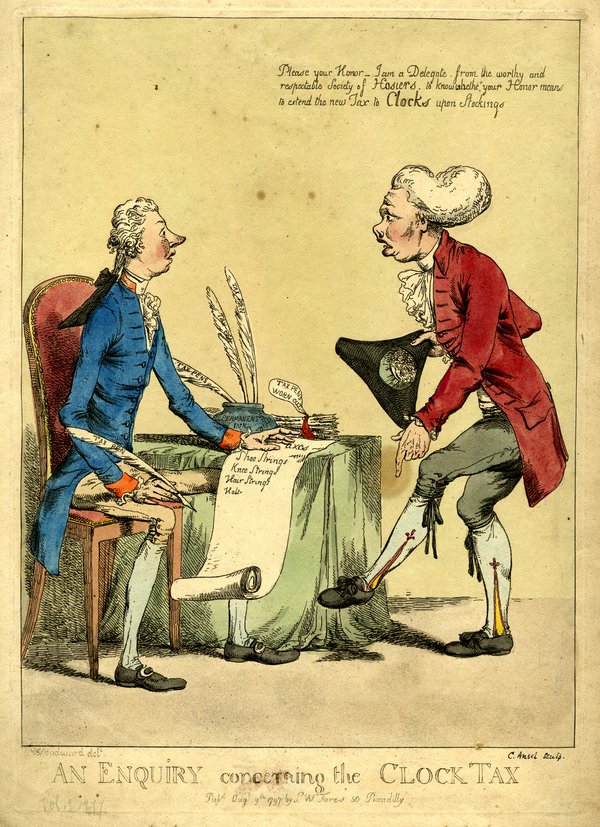 With the increasing use of mobile phones as time-tellers, perhaps the answer today is a tax on these ubiquitous items!
(Thanks to Marjorie Hutchinson for timely advice)