Clocks in Berlin museums
This post was written by Peter de Clercq
Every year the AHS organizes a Study Tour for members to see collections of clocks and watches abroad.
The 2010 tour went to Germany and included two days in Berlin. As reported in Antiquarian Horology March 2011, they saw many fine clocks in the Charlottenburg Palace, as well as in the New Palace of Sanssouci in nearby Potsdam.
Last month I was in the German capital myself, and had a chance to visit some of the many other museums, and spotted further items of horological interest. The German Technical Museum has an impressive railway collection in two former loc sheds. In the entrance building they display the clock of the railway station of Breslau (now Wroclaw), dated c. 1850, complete with its vertical lead-off work and the dial. Next to it is an earlier turret clock, with stones as weights for the going and striking train, as well as – perhaps more unusually – for the pendulum bob.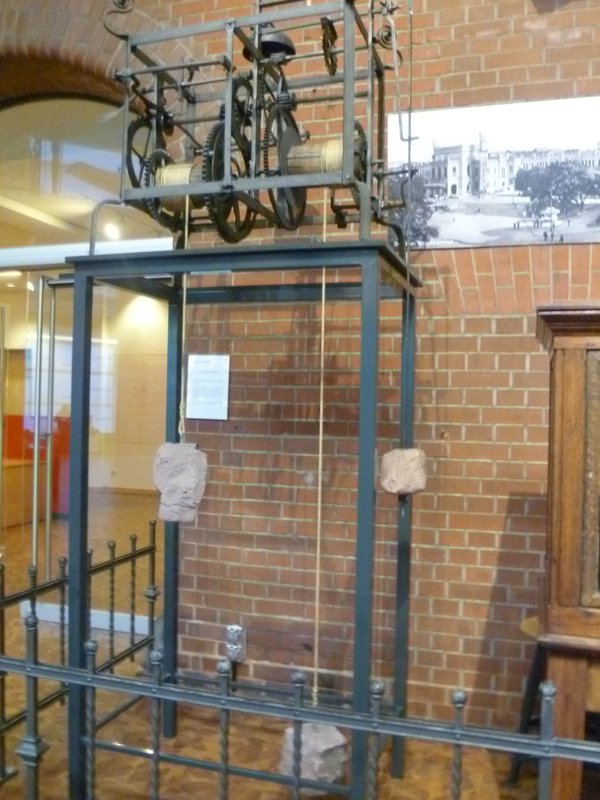 Opposite Charlottenburg Palace is the Bröhan-museum, specialised in Art Nouveau, Art Déco and the Berlin Secession. Among the treasures of applied arts in ceramics, glass, wood and metalwork were two mantel clocks in Art Nouveau (also called Jugendstil) style, and a clock with 'TEMPUS FUGIT' (Time Flies) on the dial instead of numerals.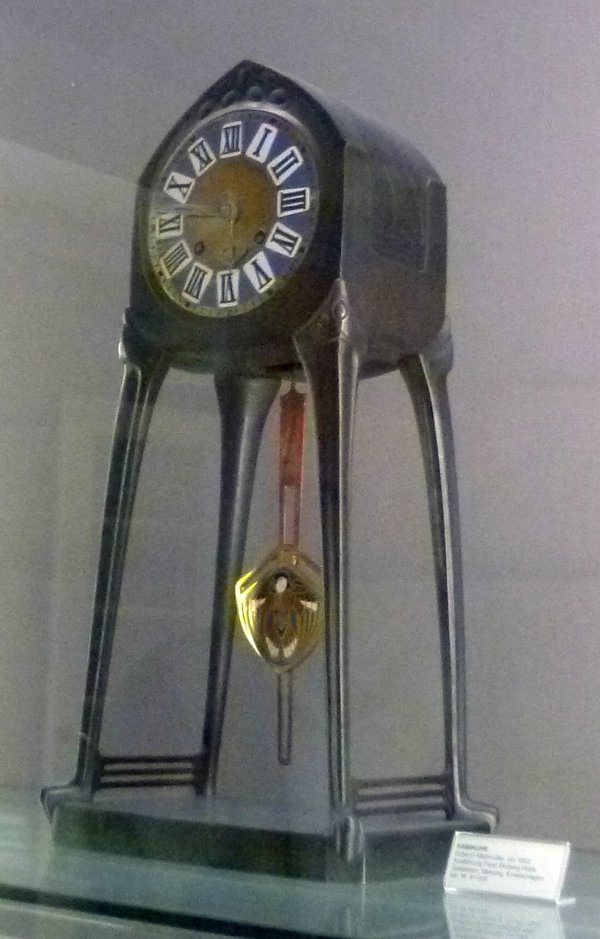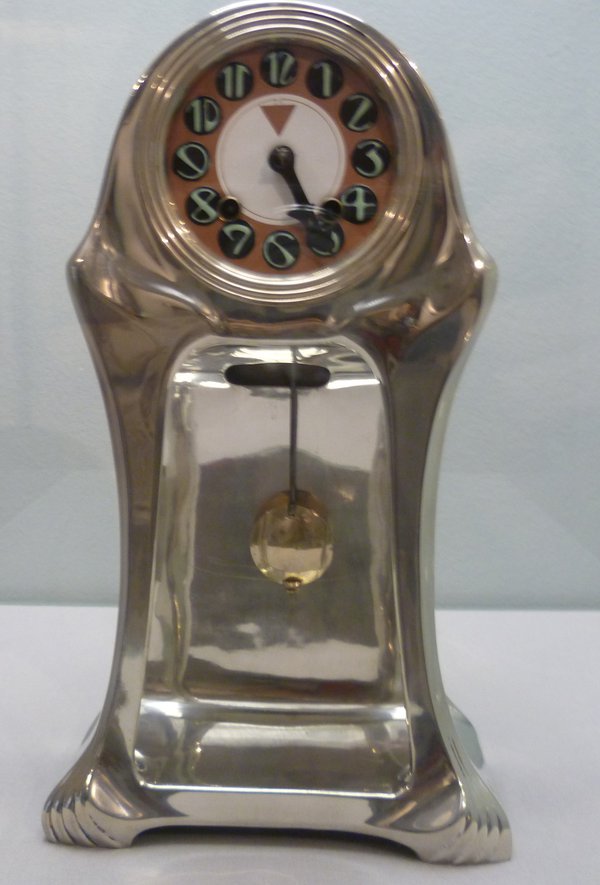 Any music lover will enjoy the Museum of Musical Instruments, located behind the famous Philharmonie concert hall and built by the same architect, Hans Scharoun.
Among the hundreds of historic instruments are two more than man-sized musical clocks. Both are among the dozens of instruments that can be heard on the audioguides supplied at the entrance. What a treat to hear these gentle sounds in the knowledge that traffic noise is just on the other side of the wall.