Clocks in Lisbon
This post was written by Peter de Clercq
Any horologist visiting Lisbon will want to visit the Casa-Museu Medeiros e Almeida, situated just off the majestic Avenida de Liberdade: https://www.casa-museumedeirosealmeida.pt/
It is the house where the Portuguese businessman António Medeiros e Almeida (1895–1986) lived and which he filled with his private collection of objects of decorative arts, including a collection of clocks and watches. It opened as a museum in 2001.
As explained in the catalogue, which I reviewed in Antiquarian Horology in December 2019, it 'consists of a core of about 650 items. [...] The timepieces cover a period of five centuries and are from France, England, Switzerland, Germany, Austria, Italy, Portugal, Russia, China and Japan'. A special gallery was created for them, but clocks are also found in many other rooms.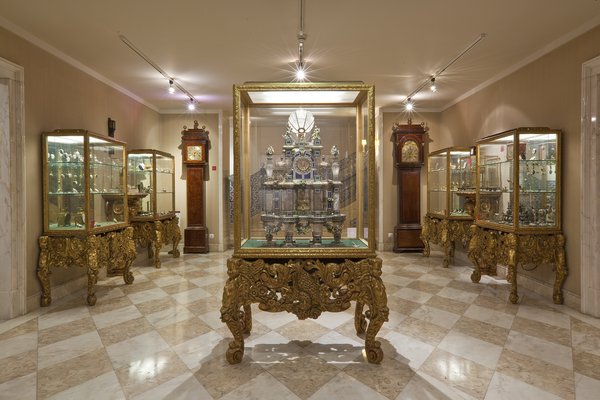 However, I want to direct you to two other clocks elsewhere in the city.
The first is in the Military Museum, a distinctly old-fashioned – but to me rather inspiring – place; some photos can be found on http://www.exercito.pt/pt/quem-somos/organizacao/ceme/vceme/dhcm/lisboa. On display in one of its enormous rooms is a turret clock with a plaque explaining (I translate from the Portuguese):
'Constructed in Lisbon in the 18th century by the clockmaker F. Baerlein, it was the only turret clock in the neighbourhoods of Santa Apolonia, Santa Clara, Alfama, and surroundings. It commanded all the clocks in the various establishments of the Royal Armoury of the Army, and also serving the population of the nearby areas as well as the crews on the ships on the river Tagus. After being struck by a grenade in May 1915, it stopped functioning. It was repaired in March 1957 […], which the staff of the Military Museum have marked with this plaque.'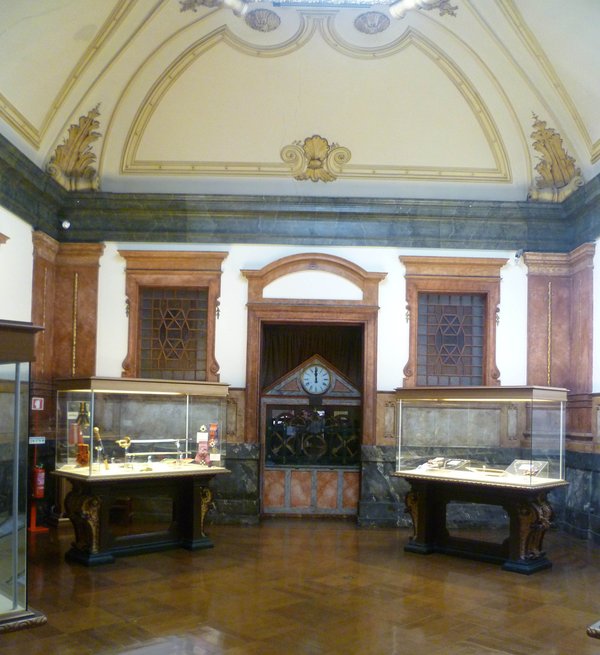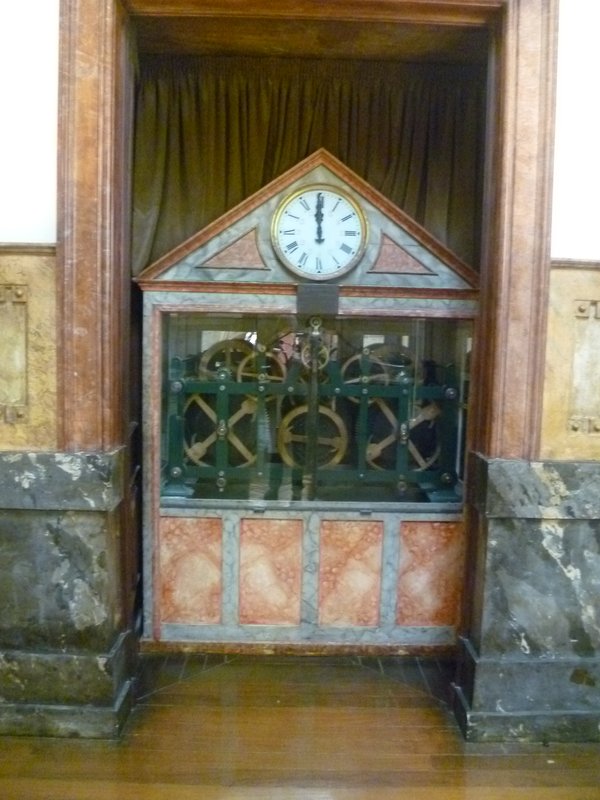 A web search found nothing on the maker. What I did find was a photo of the base of a lamp post in Lisbon with the name F. BAERLEIN. Clearly later than the clock movement, but then, perhaps Baerlein had successors in the city?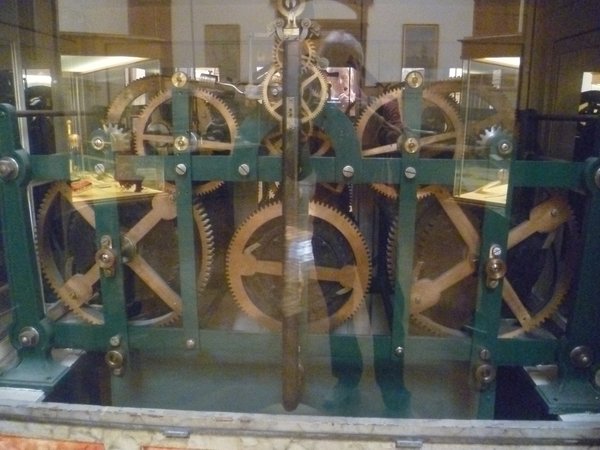 For the second clock, one must enter the beautiful British Cemetery https://www.britishcemeterylisbon.com/ located opposite the Estrela Park. Tourist guides invariably single out the memorial to the author Henry Fielding (1707–1754), best known for his novel Tom Jones. But to me of far greater interest is the memorial erected for the German-born Charles Louis Christian Rümker (1788–1862) https://www.britishcemeterylisbon.com/interesting-monuments which was the subject of an article by Julian Holland in the Bulletin of the Scientific Instrument Society No. 77 (2003), pp. 32-35.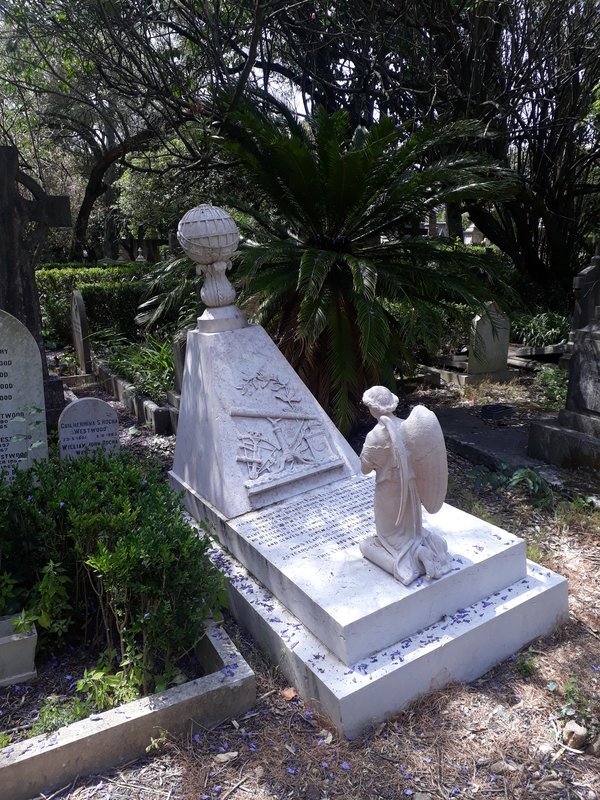 Rümker served as colonial astronomer in Australia and later as superintendent of the Hamburg Observatory and Nautical School, and the monument shows the tools of the astronomer, including a clock.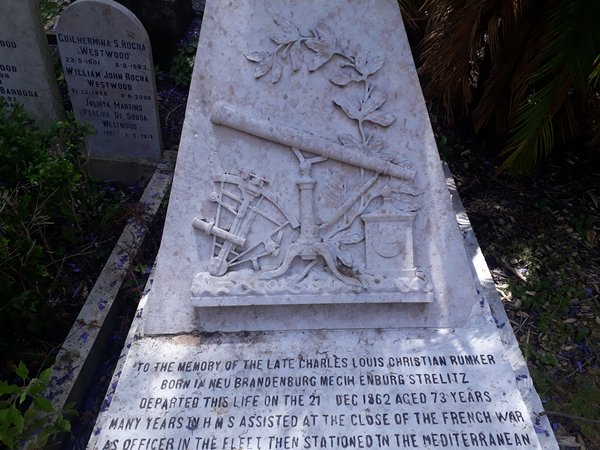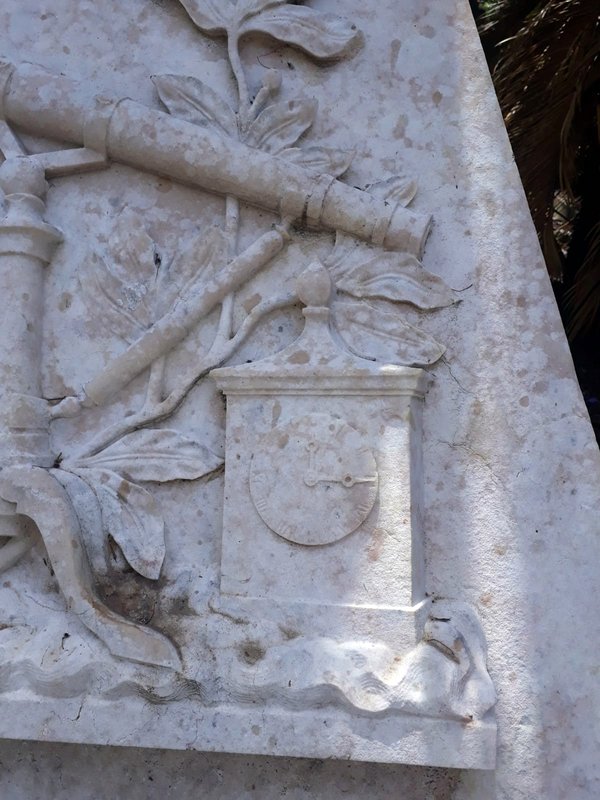 While funerary monuments often show an hour glass, symbol of the passing of time, the representation of a clock is certainly rare, perhaps even unique? I would be interested if anyone knows other examples.