A varied horological life
This post was written by Su Fulwood
'I have to ask you, is this your actual job?' This was put to me last week while I was winding one of the clocks in the collection at Goodwood House, the home of The Duke and Duchess of Richmond in West Sussex. Well, yes it is – one of them anyway, I do a few things.
I'm a freelance collections advisor, researcher and curator, so I work with all things from costume to archaeology, but more than half of my projects are horology related. Possibly this is because clocks, as something with a beating heart metaphorically, evoke memories and stories as well as encompassing art, science, technology and history, so as an example of material culture they are multifaceted and valued.
More than anything else, clocks are firmly connected to people, their knowledge and emotions. Working with them enables me to meet and work with excellent people, to travel, and it defines the places I visit.
I've recently returned from a job in York that enabled me to explore the coast from Staithes to Scarborough (I suspect turret clock specialists can relate to this).
This year began with a project working with the fabulous Cumbria Clock Company and their newer recruits. I can't express how privileged I feel to work with both experienced clockmakers and the next generation of horologists.
Back at Goodwood, I have an annual presence at The Festival of Speed and The Revival exposing me to all manner of wonderful cars, their clocks and watches.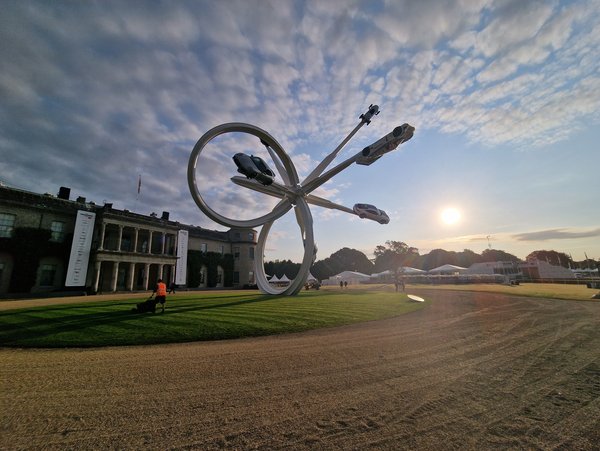 My research on women working in horology with Geoff Allnutt also leads to fantastic places. The horology community is unlike any other and this introduction is also a thank you to all at the Antiquarian Horological Society who have supported me with my work. More to come!