Light among the lanterns
This post was written by James Nye
I used to walk regularly from Cannon Street tube station to the Clockmakers' Company office in Throgmorton Avenue, and on the way would walk down the west flank of the Bank of England, turn right and cross over to slip down Tokenhouse Yard. One day, passing St Margaret's Lothbury, I stopped, and looked around. It struck me forcibly that Lothbury was really short, yet I knew that a fair number of lantern clocks were signed from addresses on the street. I was intrigued. Was this like restaurants crowding together and all benefiting from increased business?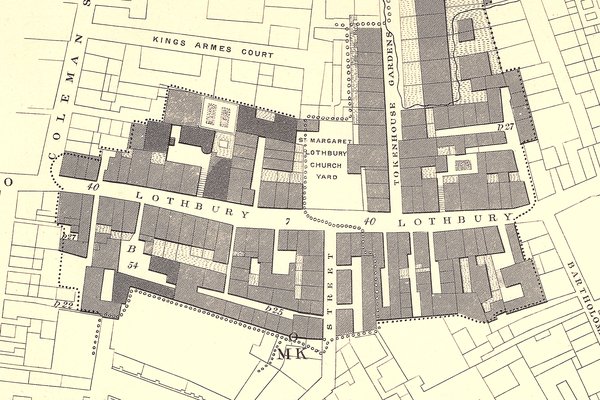 This was back in 2018, and I conceived the idea of a deep dive into the street's pre-Fire history. It was known for its founders, and for their 'turning and scrating […] making a loathsome noise'. Was it such a bad place? Who else lived there, and what did they do? I recruited a research assistant, Caitlin Doherty, and together we planned trips to archives and libraries, following up hunches and leads developed together.
This all resulted in a lecture we jointly gave in November 2019, but I had to jettison more than half my material to squeeze it into a decent length. Then Covid struck and the larger work languished, until mid-2022 when I dusted it down and gave it a read. I was pleasantly reminded of much, but also conscious that a lot more could be done, so I strapped on the tanks and went overboard again.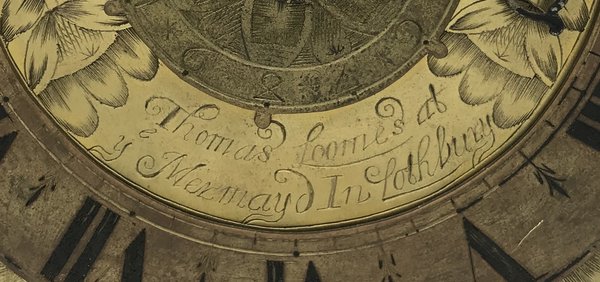 I was still frustrated that on the first attempt I had failed to pinpoint the location of the Mermaid, the best-known Lothbury address, home to Selwood, Loomes and others, and from which the first pendulum clocks were sold in London. A punch-the-air moment occurred earlier this year when I finally found archival documents that revealed its whereabouts.
The project eventually grew to a book-length treatment and I am deeply grateful to the Society for backing its publication. It has recently been rolling through the presses. You can see pages being prepared for sewing here and the cover being embossed here.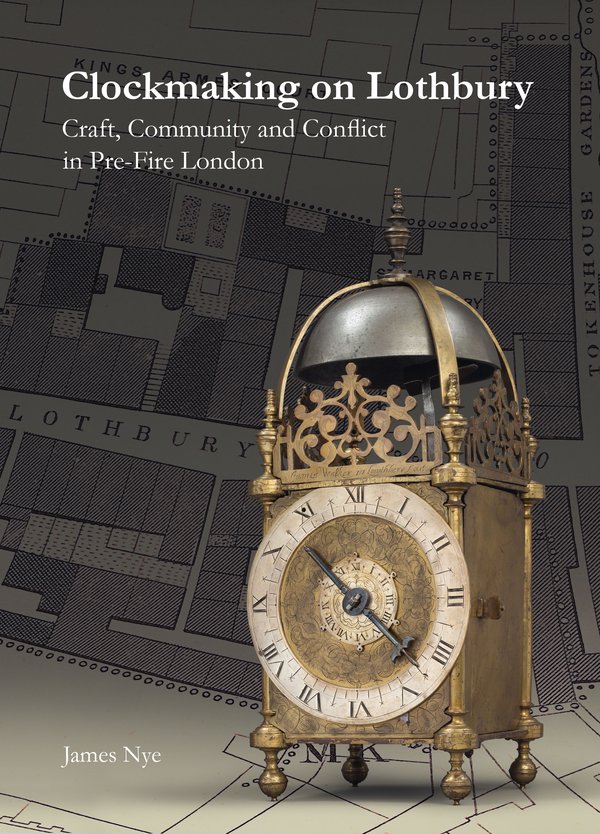 Make no mistake, this is not a technical book about lantern clocks. But it is a forensic account of the small community in which one group of remarkable makers lived. It reveals who their neighbours were and the challenges they all faced, whether against the backdrop of the Civil Wars or the poisonous smoky atmosphere. It discusses the trades in which the merchants on the street were engaged, but reveals some of the poverty close at hand. I hope that in many ways it should throw some more light around the early life of many lantern clocks. And you can order it here!