THE CLOCKMAKERS OF HERTFORDSHIRE
By E. J. Tyler. Contains some 270 names found on clocks and watches or recorded in local directories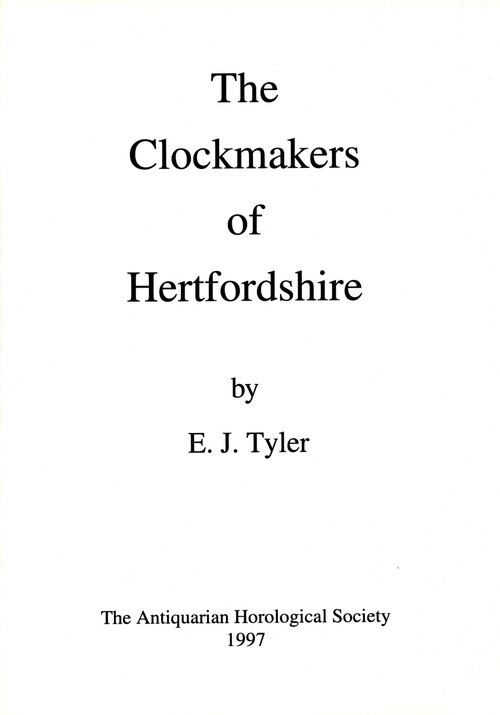 About 270 names, either found on clocks or watches made or sold in Hertfordshire over the centuries, or else recorded in local directories from 1797 onwards.
ORDERING BY PHONE OR POST
Orders may be placed by telephone and paid for by credit or debit card (please note that we are unable to accept American Express at present).
Telephone 020 7062 7479, international +44 20 7062 7479 (24-hour answering machine)
Alternatively, please send your order together with the appropriate remittance to:
The AHS
4 Lovat Lane
London
EC3R 8DT
Cheques should be made payable to 'Antiquarian Horological Society'.
Back to Books