A clock striking thirteen
This post was written by Peter de Clercq
Clocks strike the hours one to twelve and then start all over again. And yet, in a church tower near Manchester there is one that strikes thirteen, and has done so for over two centuries.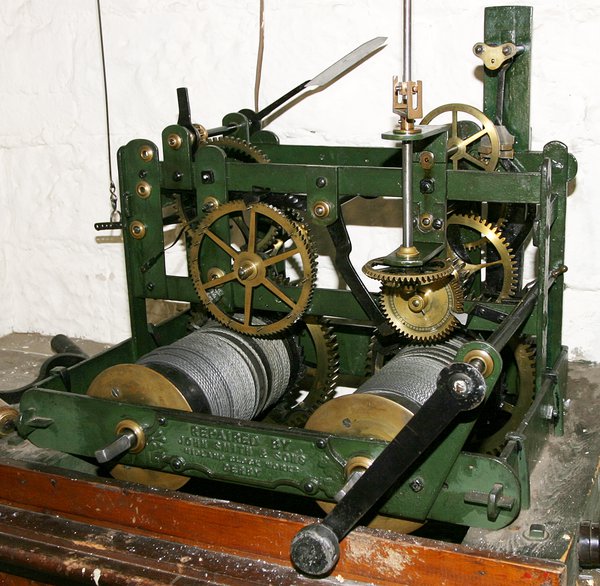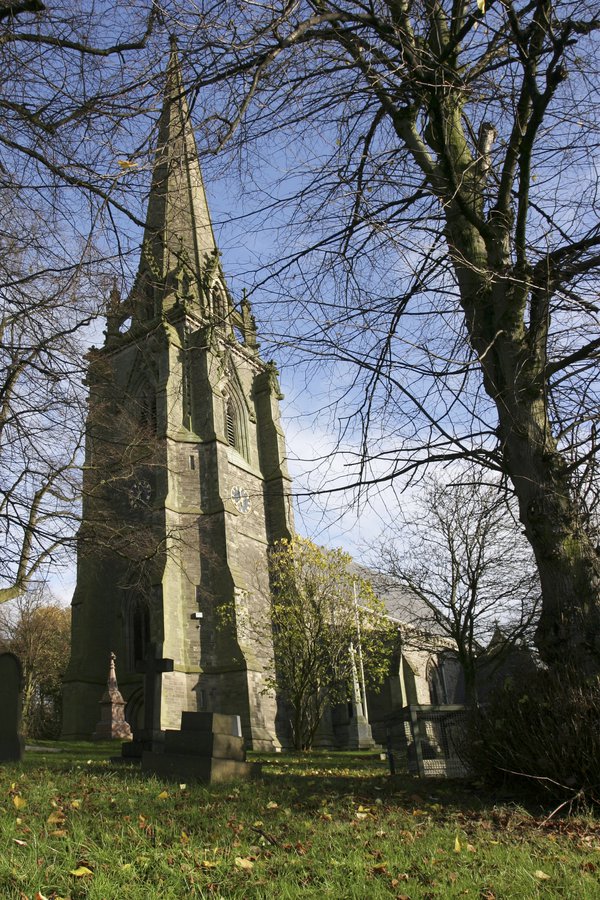 The idea of a clock striking thirteen times is a recurrent theme in literature.
Famously, George Orwell's Nineteen Eighty-Four (1949) begins: 'It was a bright cold day in April, and the clocks were striking thirteen.' And in Philippa Pearce's classic children's book Tom's Midnight Garden (1958) a longcase clock striking thirteen inspires the boy to leave his bed and to step into the nineteenth century in a sun-lit garden.
The theme also comes up in history and in legends, and examples are quoted on Wikipedia. Some must perhaps be taken with a pinch of salt, but one that is most definitely true came up in a recent article in our journal.*
The authors live in Northwest England and are members of the AHS and meet fellow enthusiasts regularly in the Society's Northern Section. In this article they discuss a clockmaker who worked in the region roughly in the age of Napoleon, and trace big turret clocks that can be linked to him, either as maker, installer or repairer.
A famous character in the history of the region was the 3rd Duke of Bridgewater (1736 –1803), known as the Canal Duke. His first canal was constructed to carry coal from the mines on his estates in Worsley to the markets in Manchester.
In 1789 he had a tower built to house what became known as the 'Bridgewater Clock'. I now quote:
'There is a well known legend that the Duke witnessed his workers returning late after a lunch break. On asking them why they were late, the men complained that they could not hear the clock strike one above the noise of the yard. The Duke then promptly asked a local clockmaker to alter the clock so that it would strike thirteen at one o'clock. […] The clock remained in the tower at the Works Yard until the site was demolished in 1903.'
The clock eventually ended up in a London cellar, but was returned to Worsley in 1946 to be installed in St Mark's Church, which then celebrated its centenary.
Unfortunately, the church is just a few metres from the M60 and a very busy intersection, so one has to strain to hear the clock above the road noise. But the evidence of the hands pointing to one o'clock and the thirteen strikes is there for all to see and hear, as can be witnessed in This short video.
* Steve and Darlah Thomas, 'William Leigh of Newton-Le-Willows, Clockmaker 1763-1824: Part 1', Antiquarian Horology , Vol 33 no 3 (March 2012), pages 311-334 .
With thanks to Steve and Darlah Thomas, Chester, for the information, photos and video.