A clock to remember the Zeppelin raids over London
This post was written by Peter de Clercq
A recent article published in Antiquarian Horology, entitled 'A Time to Remember', focuses on a pocket watch in the National Maritime Museum in Greenwich that had been recovered from the Titanic, which sank in 1912 after hitting an iceberg.
The hands indicate 3.07, presumably marking the moment the watch entered the water.
The article discusses this and other watches recovered from the Titanic and can be read here.
I was reminded of this when recently I noted a board outside a tavern in the London district of Holborn, drawing attention to a somewhat macabre relic. The pub had been destroyed by a Zeppelin bomb in 1915, and a clock found in the wreckage, marking the time the bomb had struck, could be seen inside the pub.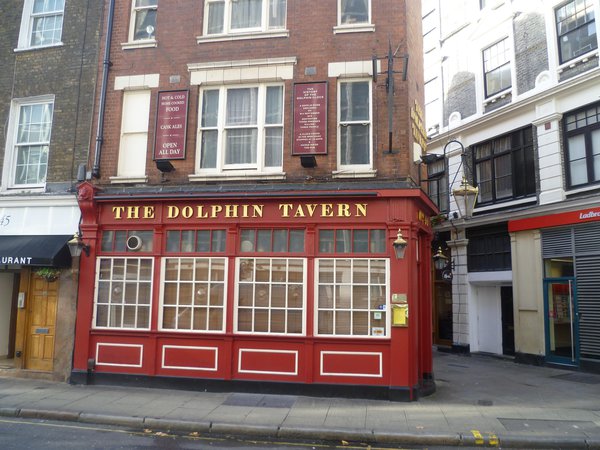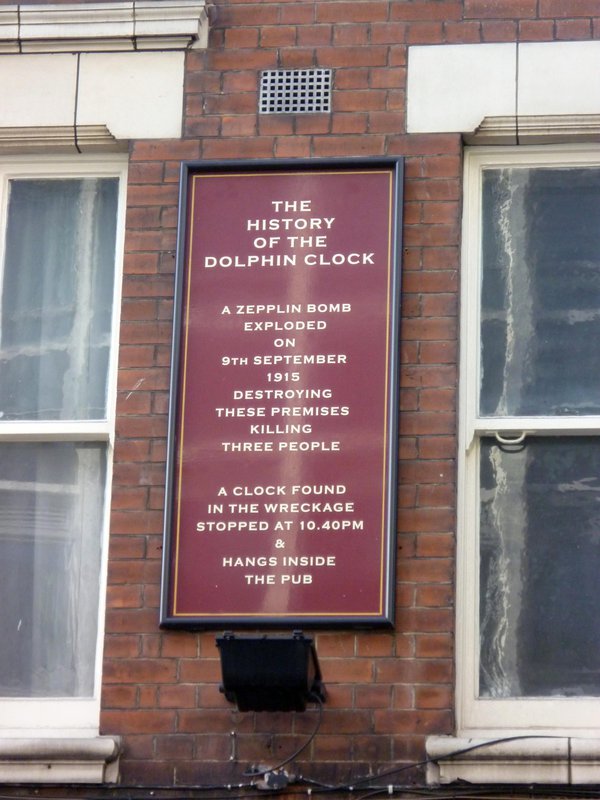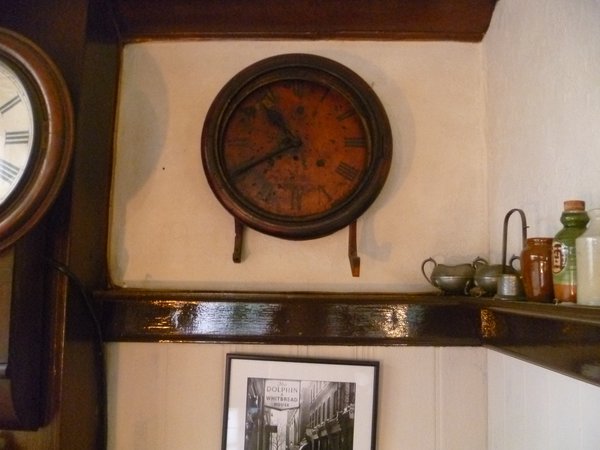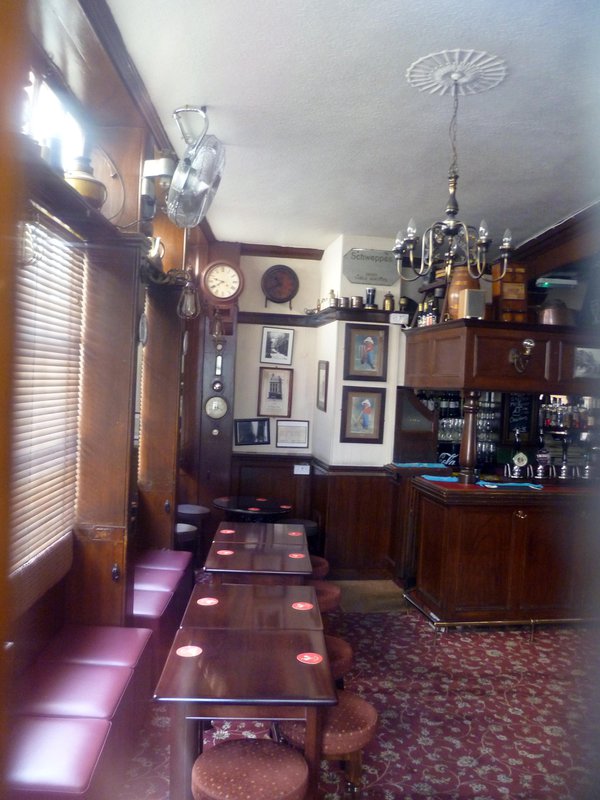 Step inside, and there it is on the wall. Next to it hangs a clock that is in better shape but lacks its movement. In a show of solidarity, both clocks stand still forever.
The clock is mentioned in a list of 'London's top 10 timepieces – Time Out counts down our city's finest timepieces', with this comment:
'When this snug corner-boozer was leveled by a Zeppelin bomb in 1915, one of the few things to be pulled intact from the rubble was the clock that today hangs to the left of the bar, hands frozen at the hour of doom. Locals say the clock can sometimes be heard to whistle, as though imitating the falling bomb. Bollocks, says the barman.'