A supplementary (late) meeting report (from 1957)
This post was written by James Nye
Petrol rationing ceased in May 1957, but the legendary Colonel Quill, DSO, had long planned the AHS September visit with a view to everyone needing to use public transport, staying local in London.
About forty members and friends descended on the workshops of E. J. Dent & Co in Lambeth, but the meeting report (AH Dec 1957, p. 95) was text only.
On the day, pictures were taken by our distinguished early member Bob Miles, but not being used these found their way into an envelope, to disappear in our archive, until I had a look inside, nearly sixty years later, a few days ago. I thought it was high time they had some exposure.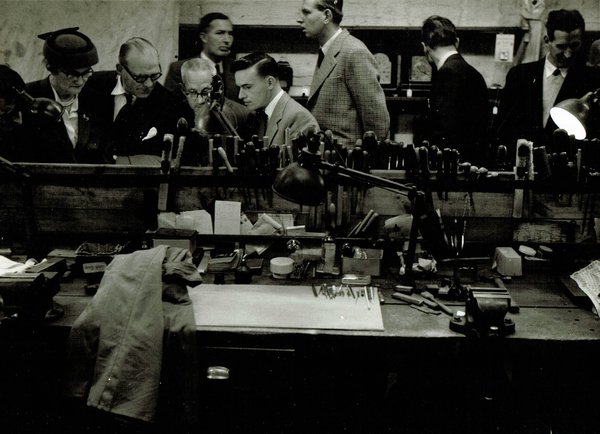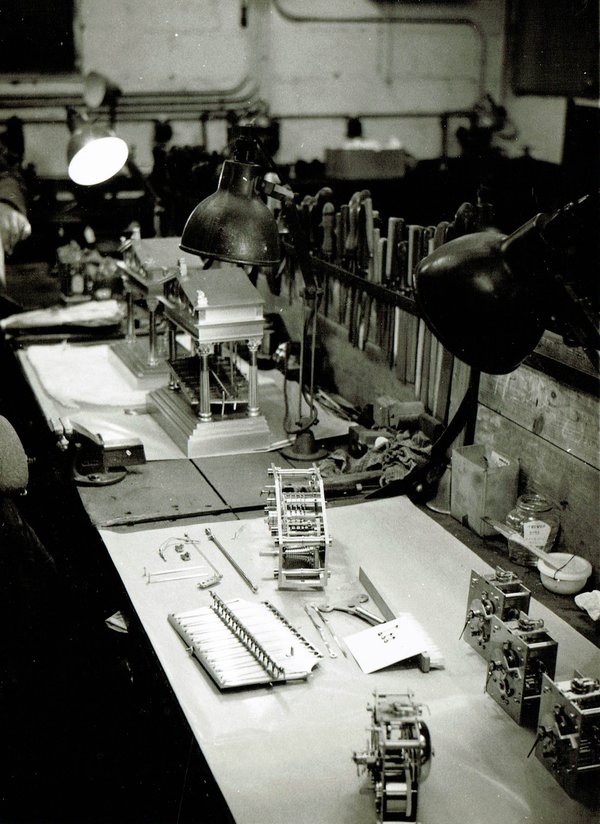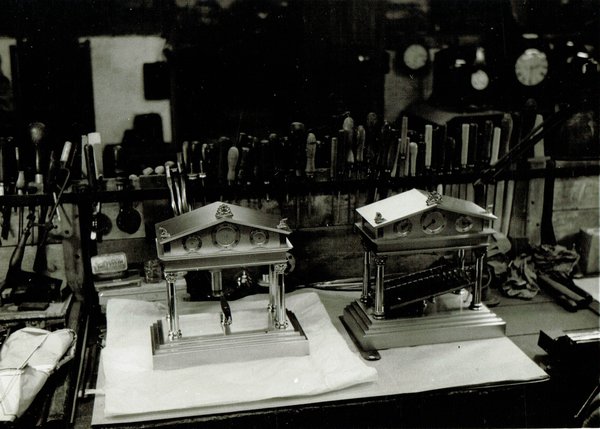 Daniel Buckney (great grandson of E.J Dent) and AHS founder member Charles Williams, both of Dent, showed everyone round.
The objects on view ranged from a striking wrought iron cage clock by Edmund Howard of Chelsea (1761), through to modern editions of the Congreve rolling ball clock, a design which continued to be made for several more decades.
In the case of the Howard, substantial information has come to light in recent days, and I will try to resolve this into an article for the journal as soon as possible.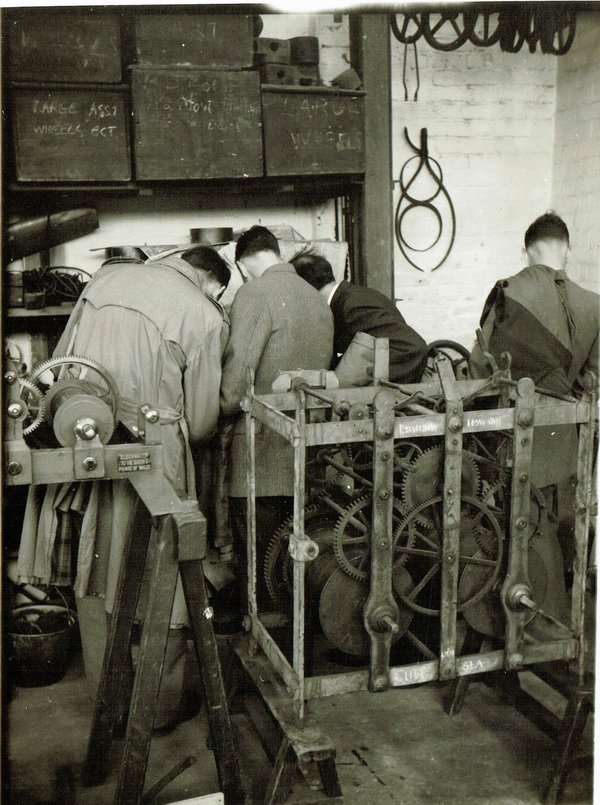 Being Dents' workshop, there were turret clocks aplenty, of course, including examples not only from Dent, but Benson, of a wide variety of shapes and sizes.
An unusual and quite large 1939 Dent quarter-striking gravity escapement clock sported intriguing fans mounted either end, and within the frame, pivoted horizontally at right-angles to the train.
It had a most unusual gravity escapement, with the escape wheel formed in the shape of a hexagram. It later found its way to the Science Museum, where it still resides.
A wonderful exhibition model turret/skeleton clock was on display, which later found its way to the Rockford Time Museum, and thence to a fabulous private collection. A British Pathé film taken in the workshops only a short time later features many of the same clocks.
The joys opening old envelopes can bring!