Letters on the dial
This post was written by Peter de Clercq
We are so used to telling the time from dials that we don't really need the hour numerals. Some dial designs omit them altogether – distinctly uncluttered but also perhaps a bit dull. There is an alternative, which I find more fun.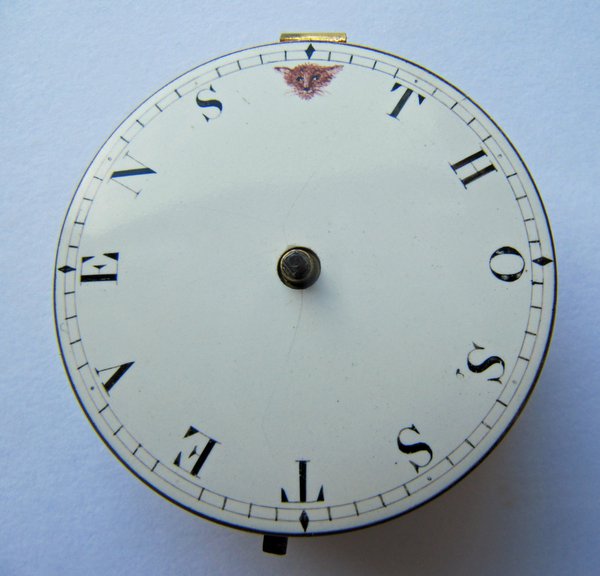 Watches can be personalized by substituting the letters of the owner's name for the hour numerals. As Cedric Jagger writes in his book The Artistry of the English Watch , this was by no means uncommon.
If the name did not have exactly twelve letters, the designer had to be inventive, as the three watch photos here demonstrate. The one with JAMES CATLING, dated 1814, gave no problems, but for GEORGE CATLING, dated 1815, NG had to be linked. On the other hand, for the eleven-lettered THO[MA]S STEVENS, dated c. 1840, the designer used a fox's head at 12 o'clock.
Was this randomly chosen or was the owner perhaps an avid fox hunter?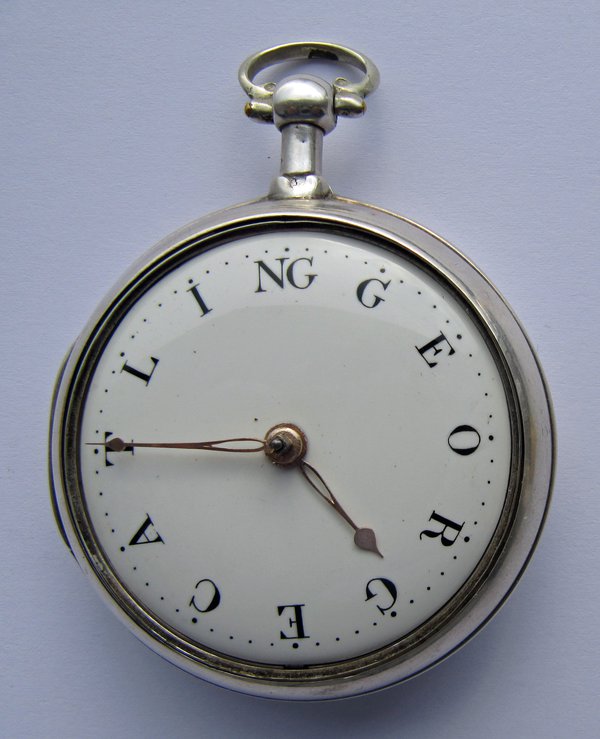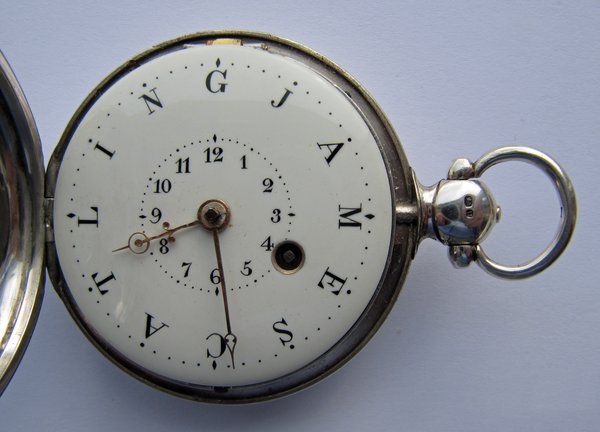 At least two English churches sport a lettered dial. The one on St Peter's Church Buckland in the Moor, Dartmoor reads 'My Dear Mother', and was commissioned by the man who donated the clock along with three new bells in 1931. And during a recent trip in Norfolk, the AHS Turret Clock Group saw 'Watch and Pray' on the dial of the clock at All Saints Church in West Acre.
These are the first words from Matthew 26:41, where Jesus is addressing his disciples on the Mount of Olives just before his crucifixion: 'Watch and pray, that ye enter not into temptation: the spirit indeed is willing, but the flesh is weak'.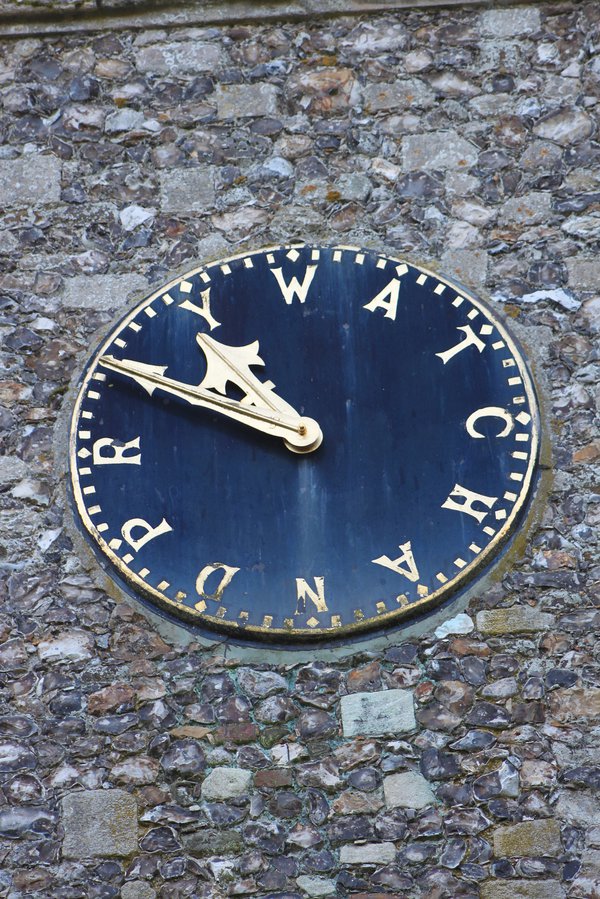 Finally, I was interested recently to come across this image of a mid-20th century electrical wall clock with special dial lettering and hands for the York Evening Press newspaper office, supplied by Telephone Rentals.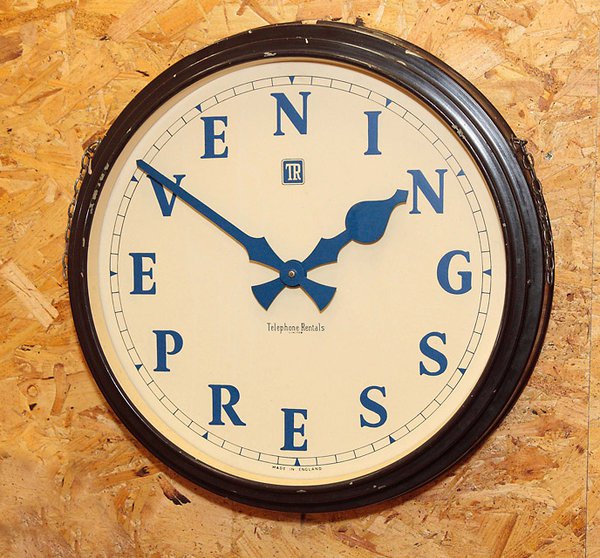 If you like this kind of thing, you may want to join a group of enthusiasts who share images and information online on just that: clocks and watches with letters. But on their database I do not see any longcase clocks with letters instead of numerals on the dial. So if you know of one, please leave a comment!
For use of their photos I thank three AHS members: Dave Stables (who published on the Catling watches in Antiquarian Horology of June 2011 and also online), turret clock specialist Chris McKay and the chairman of the AHS Electrical Horology Group, Martin Ridout.