Looking inside a Renaissance table clock
This post was written by Víctor Pérez Álvarez
One of the oldest horological artefacts kept at the National Maritime Museum in Greenwich is an astronomical table clock made in Augsburg around 1586.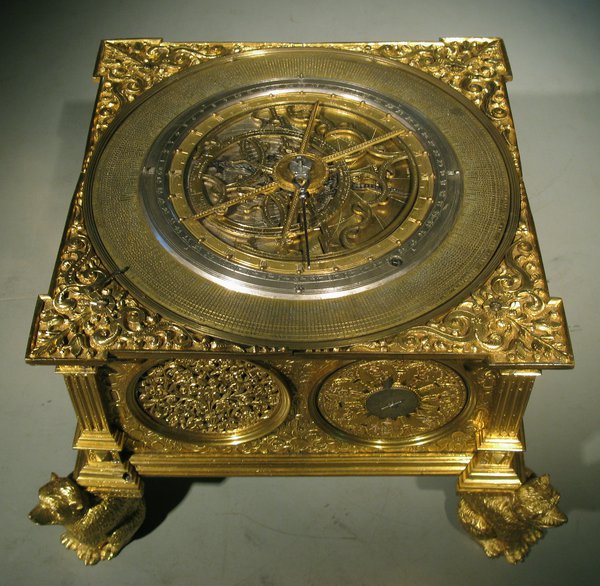 The clock is known to historians of horology, but some interesting findings came to light when it was dismantled in 2017 for a research project funded by a Caird Fellowship granted to me. The clock was partially examined and cleaned at the British Museum in 1967. Then some pieces were dismantled and kept in a separated box, including the count wheel, two chains and three paper washers. There is nothing unusual with these parts, except that the washers have been cut from a scraped drawing, which sparked our curiosity.

The then curator Rory McEvoy began to take apart the clock and another similar paper washer was uncovered under one of the dials. It didn't help us to identify the drawing, but the mystery was about to be solved. When taking apart the movement, Rory unscrewed a brass bridge and two bigger fragments came to light, this time with a recognizable head: it was a playing card! A clockmaker folded a jack of diamonds and cut it out to the shape of the bridge to fit it in place.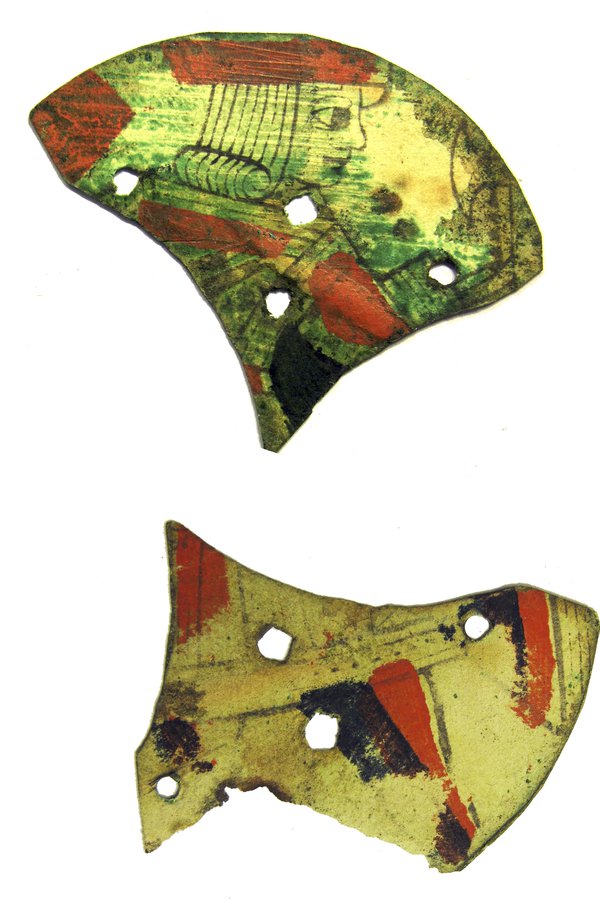 Lots of questions come to our minds immediately: Who put these fragments in the clock and when? Why playing cards? How old were they?
We contacted Paul Bostock, member of the Worshipful Company of Makers of Playing Cards and playing cards collector. Mr Bostock kindly visited Greenwich to see the fragments and he established that were Parisian playing cards from the 17th century!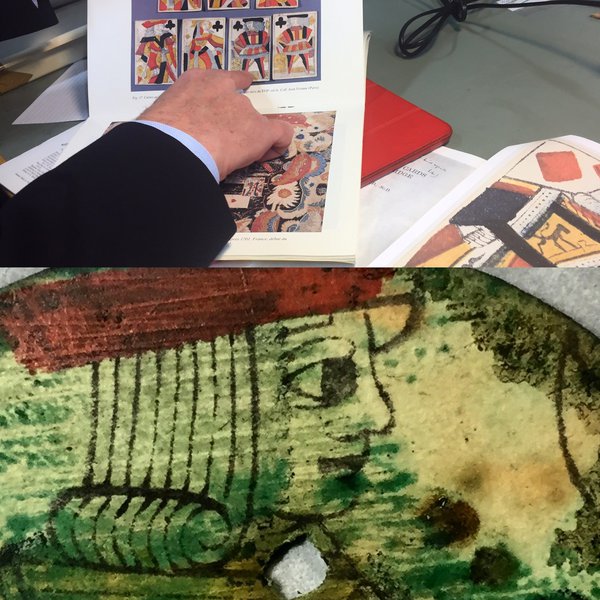 What is the strangest thing you found inside of a clock?