The AHS Annual Meeting 2014
This post was written by David Rooney
On Saturday 17 May, 120 AHS members and guests packed into the National Maritime Museum's lecture theatre for our 2014 Annual Meeting. It was a sell-out crowd, and what a day we all enjoyed.
Those who couldn't make it missed a couple of important announcements which I'll pass on here in advance of them appearing in the next Antiquarian Horology .
The first announcement came from Sir Arnold Wolfendale, the 14th Astronomer Royal, who has been a tireless supporter and champion of the AHS since becoming our President over 20 years ago.
Sir Arnold, whose inspiring and lively lectures on cosmological aspects of timekeeping have been enjoyed by so many of us over the years, has decided to stand down. We wish to thank him hugely for all of his support over the years and wish him well in his 'retirement' from the presidency.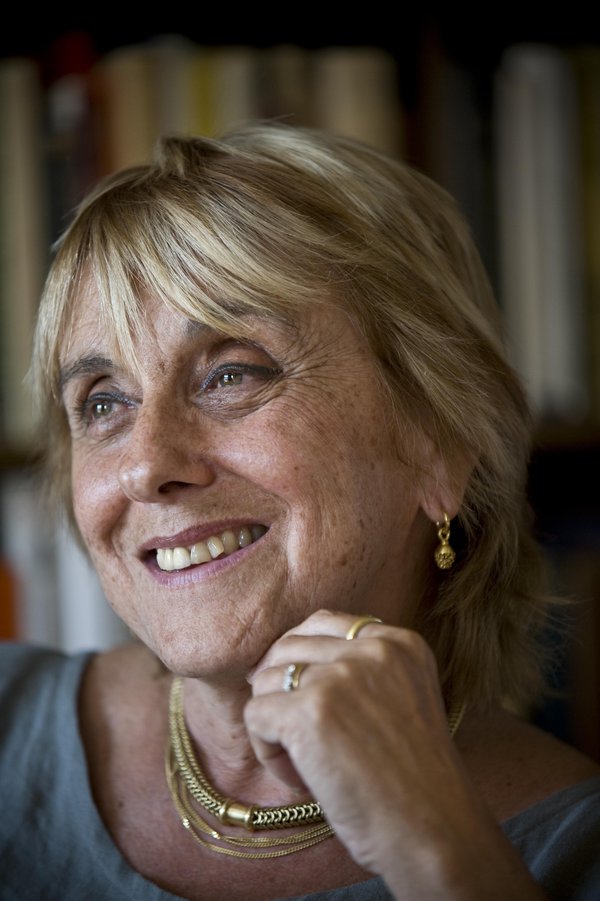 David Thompson then announced that Professor Lisa Jardine, the eminent historian, writer and broadcaster, has agreed to become our new President, and takes over immediately.
Lisa is teaching this term at the California Institute of Technology in Pasadena (home of the recent Time For Everyone symposium), and could not be present in person, but she sent her best wishes and looks forward to meeting us in person in the near future.
We are delighted and honoured to welcome Lisa to the AHS presidency.
The other major announcement of the day was the launch of the brand new AHS website. We urge you to take a look. It is the culmination of many months of patient work by a small AHS team plus our designers, Latitude, and our web developers, Blanc, and has been fully funded by a donation from council member James Nye.
At the heart of the website is a remarkable new resource for AHS members. We have digitized the entire back catalogue of Antiquarian Horology, and every single page we have ever published, dating back to the first issue in 1953, is now available and searchable online.
We are thrilled to bring this invaluable resource to members and wish to thank our great friends and technology partners, the Deutsche Gesellschaft für Chronometrie in Germany, for carrying out the scanning and indexing work at an extremely preferential rate.
You can find the new website at our usual address, www.ahsoc.org, and to use the digital journal, simply log in to the members pages with the password printed on the back of your AHS membership card.
The addition of the journal archive is an extremely valuable new member benefit which must surely be worth the AHS subscription alone, so do please encourage your friends, colleagues and clients to join (don't forget that you can join online using credit cards, debit cards or PayPal in just a few easy and secure clicks).
A tiny housekeeping note. The AHS blog on which you are reading this post has now moved to blog.ahsoc.org. The old address will still work fine, but if you subscribed to posts using an RSS feeder, we're afraid you'll need to re-subscribe from the new location. Sorry about that.