Winding the Caledonian Park turret clock
This post was written by Peter de Clercq
In Caledonian Park, in the London Borough of Islington, stands a distinctive 45 meter clock tower with four dials that can be seen from far away.
It was erected in the 1850s to serve as the command centre of the newly laid out Metropolitan Cattle Market, which had been created to replace the old more centrally located Smithfield Market. The tower is a Grade II listed building.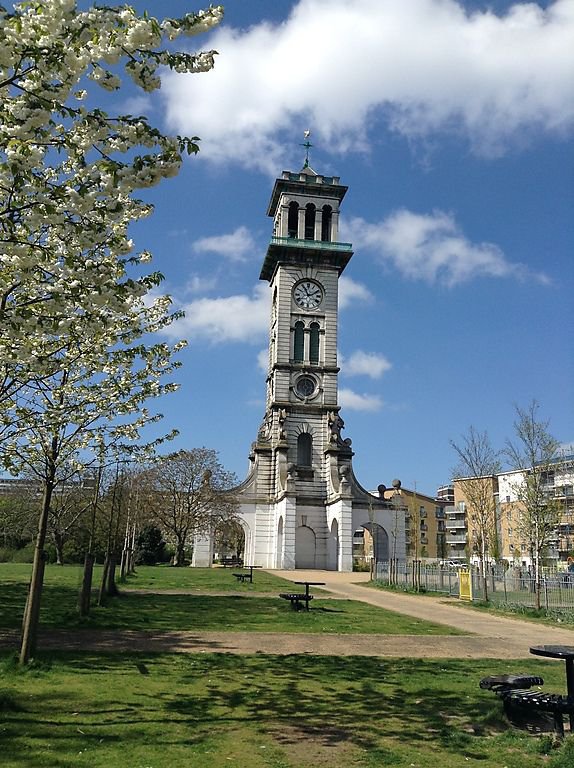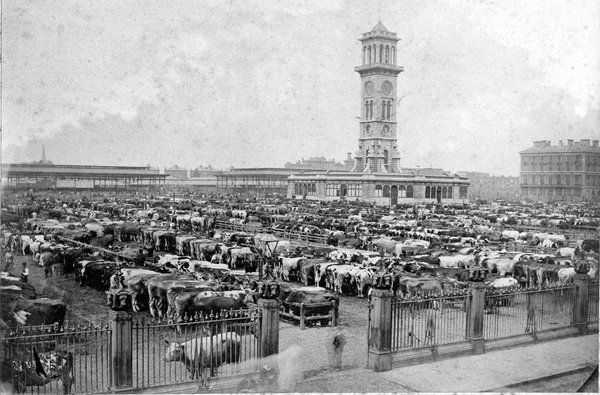 You can see the clock movement in this short videoclip:
Turret clock expert Chris McKay has recently published a facsimile reproduction of A List of Church, Turret and Musical Clocks. Manufactured by John Moore & Sons. 38 & 39, Clerkenwell Close, London, dated 1877.
For the year 1854 we find: 'Islington, London Four 10-ft. 6-in. dials, chiming, for the Cattle Market.'
The chimes are no longer in operation, from what I understand at the insistence of nearby residents. But the clock is still running and showing the correct time.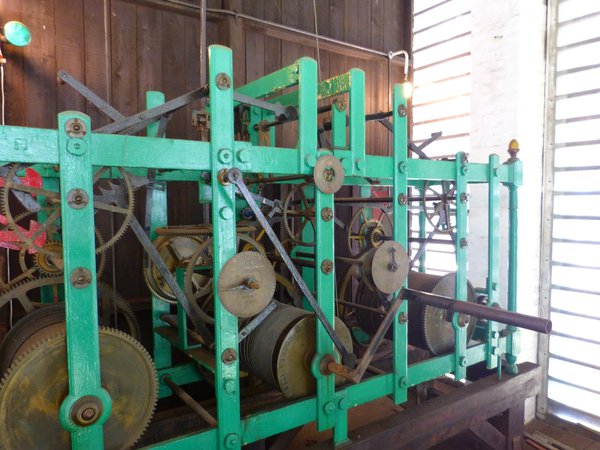 During an open day last summer I had a chance to get into the tower, and to see the clock and enjoy the view from the balcony.
The organizers were looking to extend their group of volunteers for the weekly winding of the clock. I signed up and am on the rota now, so I regularly climb first a cast iron spiral staircase and then a series of steep ladders to get to the movement and pull up the heavy weight.
It's a good physical exercise and a welcome hands-on experience for someone whose involvement with horology is normally limited to sitting at a desk putting together the quarterly journal of the AHS.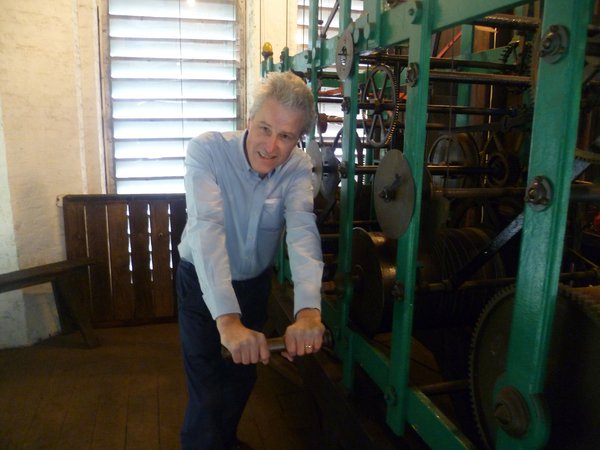 The Caledonian Park Friends Group have published a booklet with much information on the history of the market, which for a while also functioned as a flea market.
The cover shows the market in full swing, but the artist has made a bad job of representing the tower. If the dials were really as low as where he painted them, climbing up to wind the clock would be a lot easier!