A book sale to remember
This post was written by Jonathan Betts
Many of us who are captivated by the history of timekeeping have an equal interest in the historical literature on the subject; in fact, such is the fascination with antiquarian horology, that quite a few of us have more books than clocks and watches!
For these horological bibliophiles (don't try saying that with your mouth full!), 'the sale of the century' took place last month (on 22nd February) when Dreweatts of Donnington sold the working library of the distinguished antiquarian horologist, Charles Allix.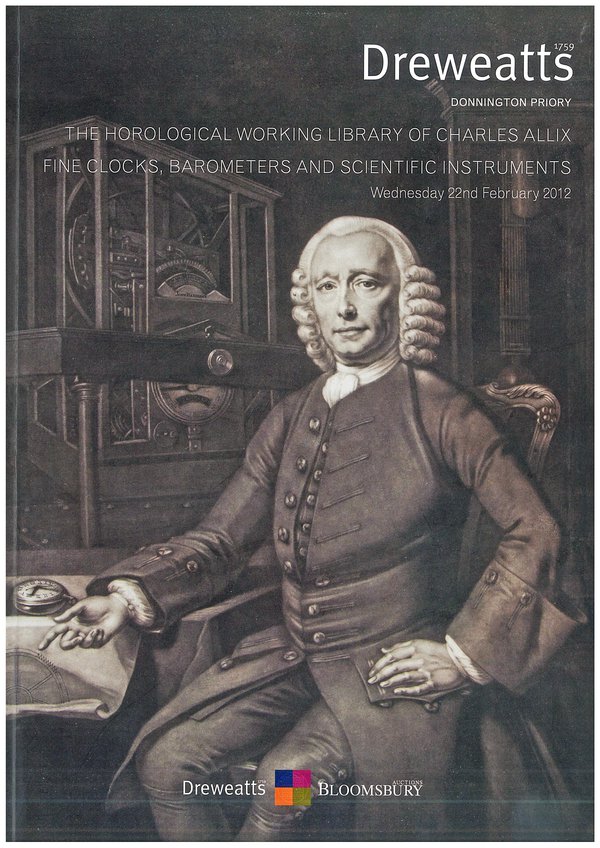 Charles, who is now enjoying a well-earned retirement, amassed a very fine collection of books and ephemera, and with subjects ranging from turret clocks to watches, there was something for everyone.
Undoubtedly the stars of the show were a small group of manuscripts which had belonged to the great John Harrison (1693-1776) and it was predictably these lots which brought the highest bids.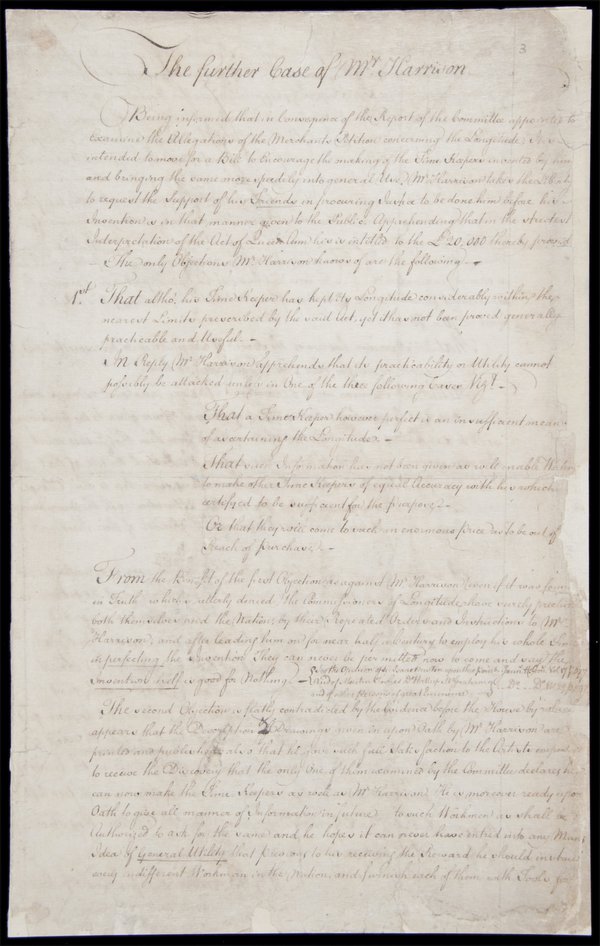 The Worshipful Company of Clockmakers hold the largest body of original Harrison manuscript material, and the Company were keen to add these, which were some of the very last Harrison-related documents out of safe captivity in museum collections.
The lots were hotly contested – some of the prices were a long way above upper estimates – and the horological world was reminded again of the enduring interest and importance of the Harrison story.
In the event, most were acquired by the Company (Charles Frodsham's kindly doing the bidding on their behalf), and they are now safely secured for the future and available for research.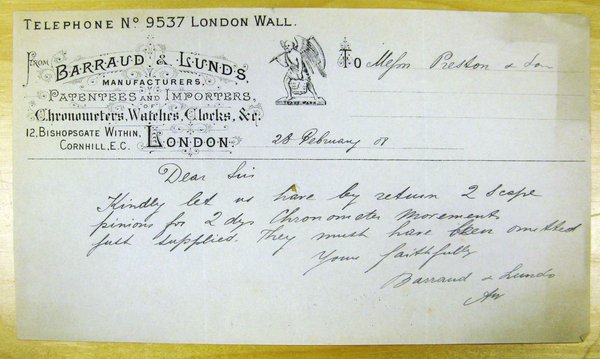 My own organisation, recently re-named Royal Museums Greenwich (after the Borough was granted Royal status) was also successful in acquiring some fascinating correspondence from the firm of Preston's of Prescot, one of the most significant English manufacturers of rough movements for marine chronometers.
The extraordinary detail informing the day-to-day processes involved in making and supplying these movements to the finishing trade, will greatly enhance the research currently being carried out on the museum's collection of marine chronometers.
This research is due to be published in a large and definitive catalogue The Marine Chronometers at Greenwich , due out in 2014, as part of the celebrations to mark the 300th anniversary of the famous Act of Parliament offering huge prizes for solutions to the problem of finding longitude at sea.