All the nation's oil paintings online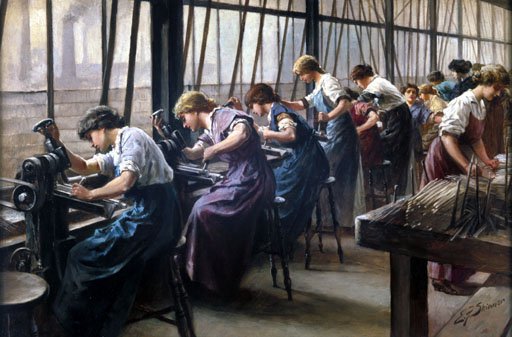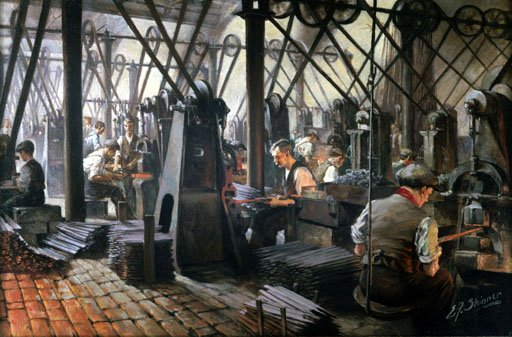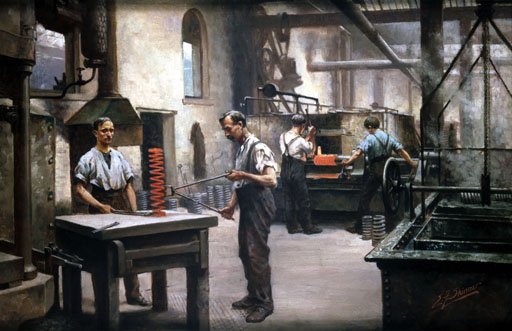 OK, they're not strictly horological, but I think they're wonderful, and offer a welcome view of women in the engineering workplace too.
This is also an interactive project. You can get involved by tagging the paintings – choosing your own words to describe what can be seen in the images. This will grow to become an important user-generated finding aid.
And so to horology. There are 59 paintings which include the word 'clock' in the title. 157 include the word 'watch' (though that one's clearly not such a good search term). 'Horology'? None, yet, but for 'antiquarian' there are three. And there's one with the word 'horological' (the British Horological Institute's collection is represented).
But that's titles. Like I said, you can tag paintings yourselves, so if you find a painting which depicts a watch, or a clock, or a fusee-cutting engine or whatever, then tag it – whatever its title – and help others find it in future.
My fellow blog-writers from the British Museum and the National Maritime Museum will doubtless chip in to mention highlights from their own collections. But, really, it's hard to know where to start! Happy viewing…