Conservation and repair of a mystery clock
This post was written by Kenneth Cobb
A disassembled glass and ormolu mystery clock was sent to West Dean College from overseas to be reassembled. A simple enough request, however the 1850's mechanical mystique of smooth running remained a challenge throughout the three month process.
The clock was made by Jean Eugene Robert-Houdin. Born into a family of watchmakers in Blois, France, he was primarily a conjurer and practical joker and this clock is no exception as it is Robert-Houdin's 'Fourth Series' of Mystery Clocks. Onlookers would have wondered at the science of telling the time without the hands being attached to conventional clockwork.
One of West Dean's key strengths is that conservation departments work together, thus the glass was cleaned by students in the Ceramics Department and advice on cleaning the ormolu was supplied by the Metals Department. Typical of the West Dean conservation approach is Robert Houdin's signature in copper plate writing on a plate, which was left with the patina as received since it is stable.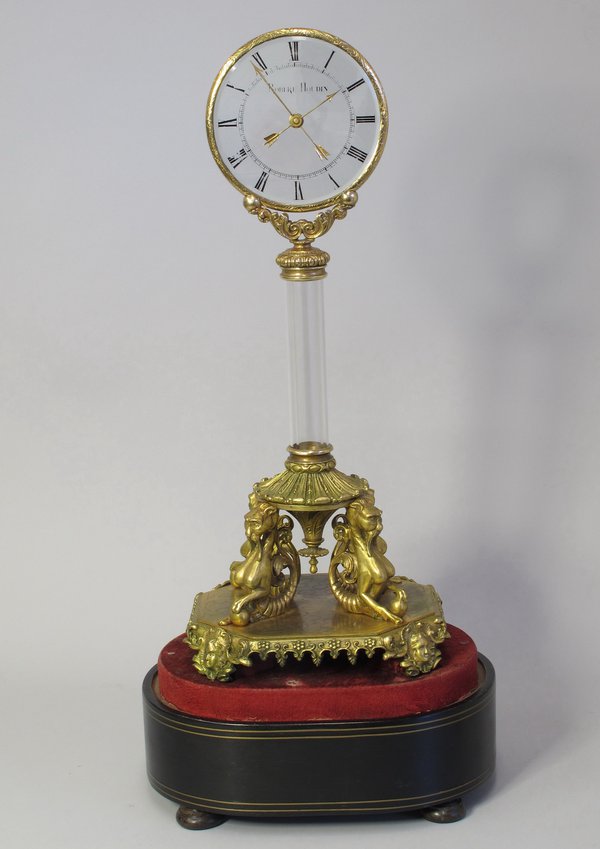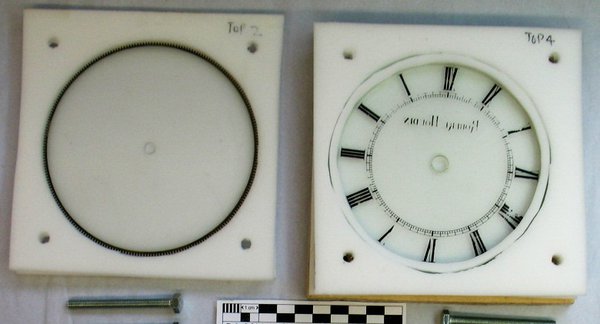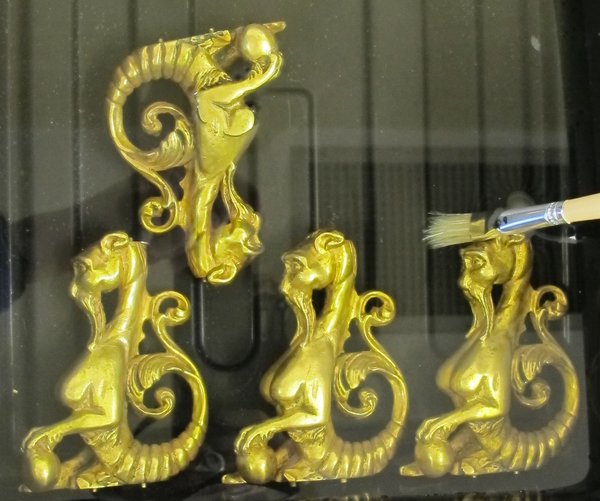 The movement itself was a challenge as previous repairs had probably exacerbated its primary weaknesses: the plates are long with a minimum number of pillars to support the tensions of twin sprung barrels thereby making the movement unstable. The lead-off work was hidden within the body of the object. There were so many interconnected links that it was not clear which connection or link was at fault: a question that took weeks to resolve.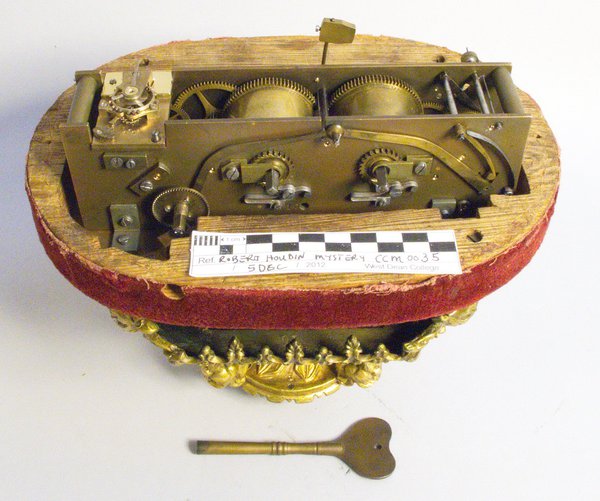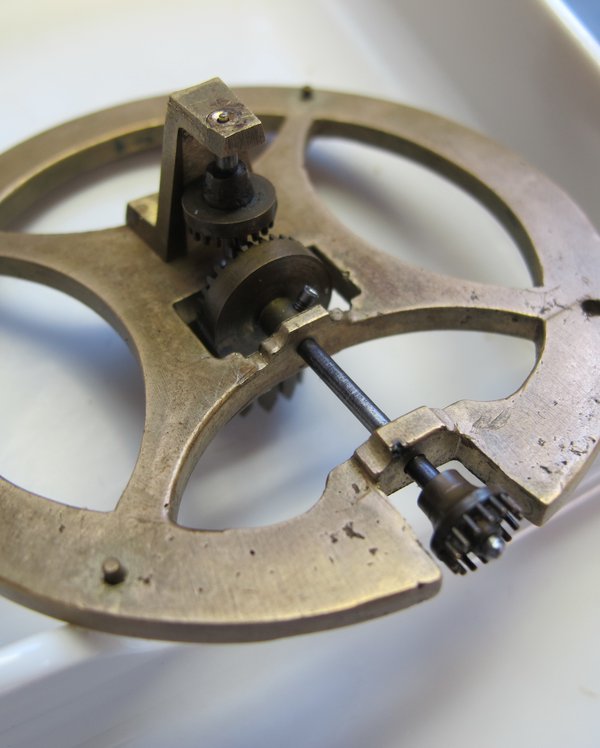 Finally, the clock ran reliably and sadly had to be returned as it was a considerable source of interest. As a student, the clock was been a privilege to work on having been a great source of learning and patience, and under the tutorship of Matthew Read and Malcolm Archer I have gained a lot more understanding and confidence in this field.