What became of the London sundial column?
This post was written by Peter de Clercq
My previous blog was about the sundial column at Seven Dials in central London. It is a reconstruction, erected in the 1980s to replace a column that had been there since 1694 but was taken down in 1773.
Popular legend has it that it had been ruined by a search for treasure presumed to be buried under it. Perhaps more truthful is that it was removed because the place had become a meeting-point for riff-raff. Whatever the reason, it was demolished and its remains landed in an architect's garden in Addlestone, Surrey, southwest of London.
But fifty years later it was given a new lease of life in nearby Weybridge. The column was erected by public subscription in 1822 in memory of Frederica, the Duchess of York (1767-1820) who had been a popular local benefactress. It was decided that the dial stone was too heavy to cap it. A ducal coronet was used instead and the base inscribed to the Duchess. Two centuries later, the York Column at Weybridge still stands on what is named Monument Green.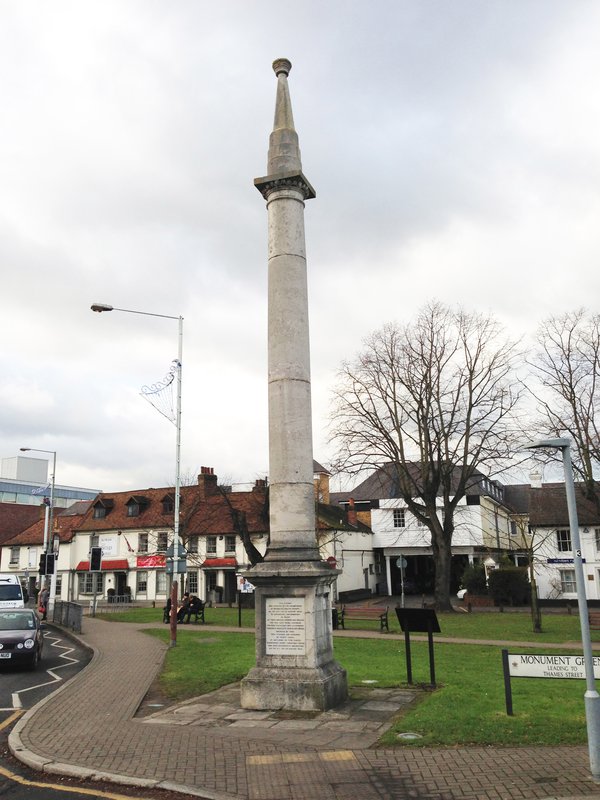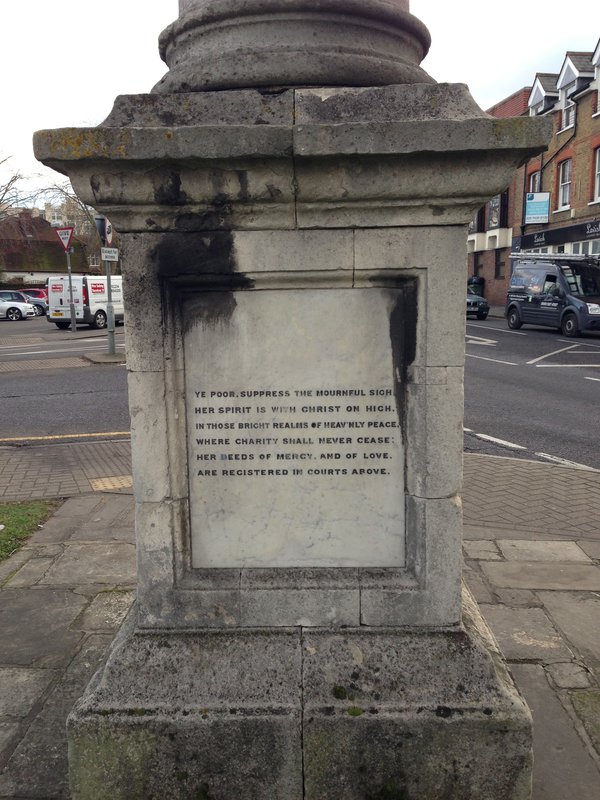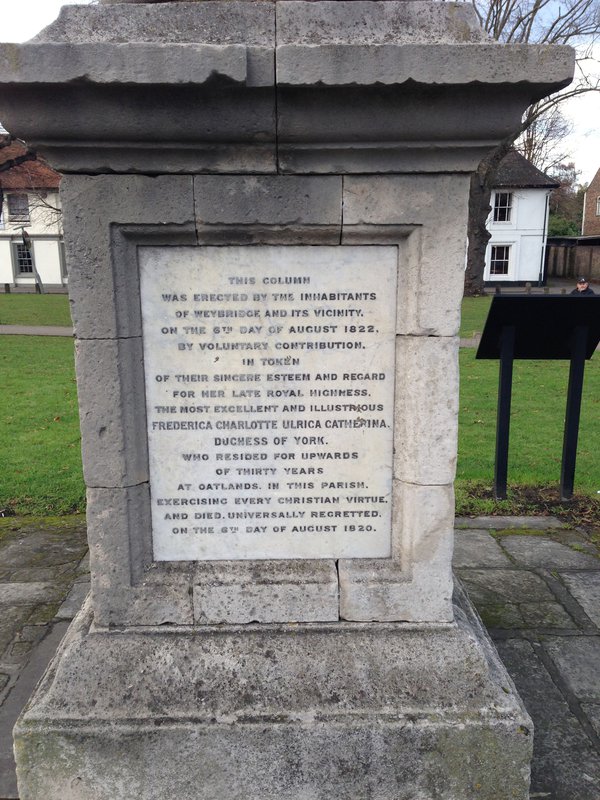 The original late 17th-century dial stone was used as a mounting block, to help the young or elderly or infirm to mount and dismount a horse or cart – not the best way to preserve a finely sculpted object. But this too has survived. More than three centuries old, and much the worse for wear, it lies to the west side of Weybridge Library. A plaque explains the historical significance of what to the average passer by must seem a very unassuming bit of stone.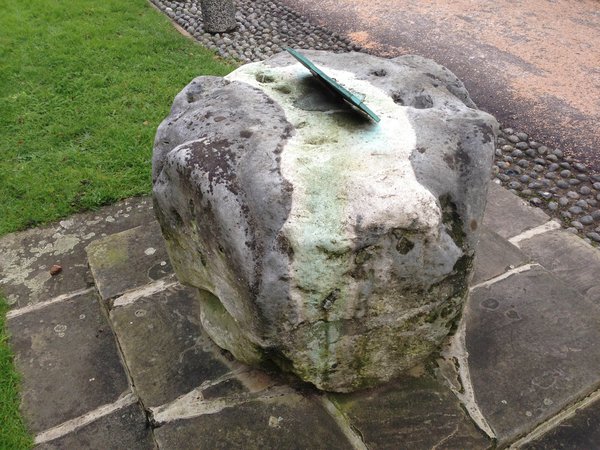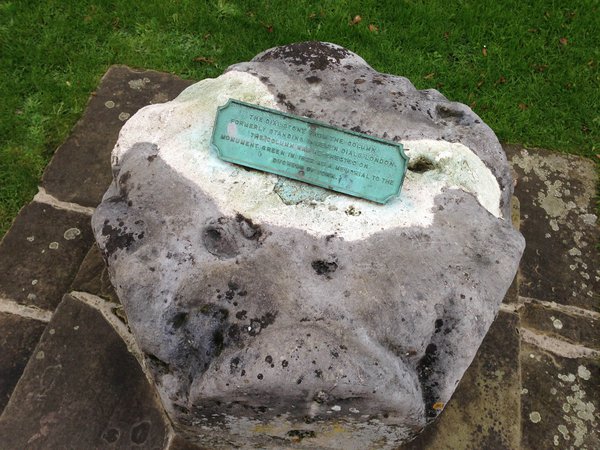 My thanks go to AHS member Hugh Cockwill who lives nearby and took the photos at my request.