The sundial column at Seven Dials
This post was written by Peter de Clercq
As I live in central London, I often pass through Seven Dials, an area between the districts of Covent Garden and Soho where seven streets meet at a roundabout. In its centre stands a pillar or column with six vertical sundials at its top.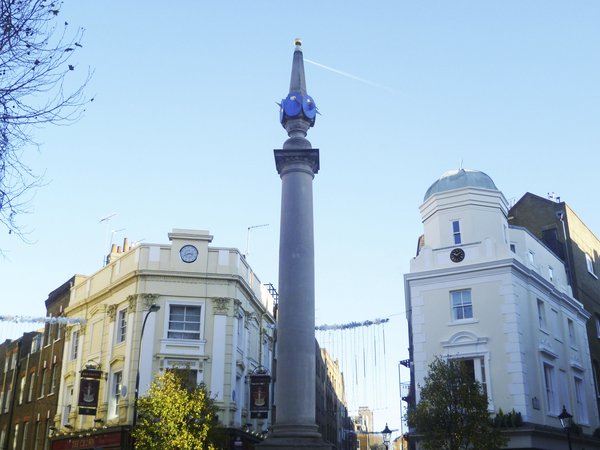 The area resulted from a building scheme of the politician-entrepeneur Thomas Neale MP (1641–1699), whose name lives on in nearby Neal's Street and Neal's Yard. He commissioned the architect and stonemason Edward Pierce to design and construct a sundial pillar in 1693-94 as the centrepiece of his development. Pierce's drawing is in the British Museum and shows six sundial faces.
Why six, not seven? We are told that the column itself was the seventh, so it would act as style or gnomon, casting its shadow on the ground. If so, there must have been a noon mark somewhere. One thing is certain: the column never 'supported a clock with six dials', as the London Encyclopaedia tells us.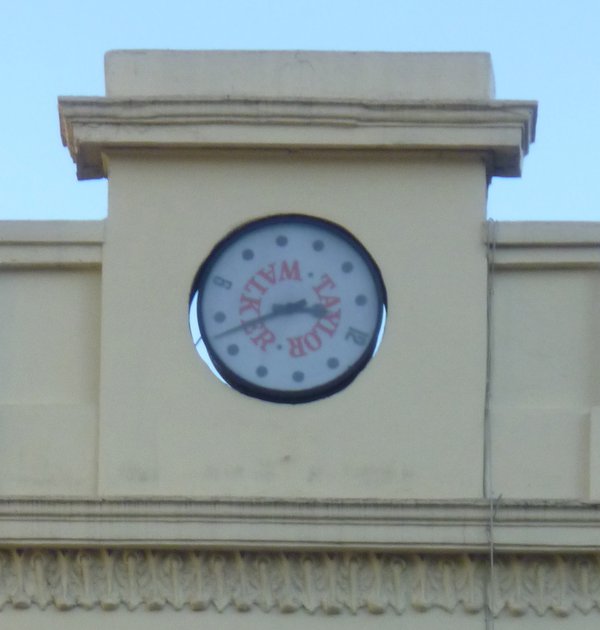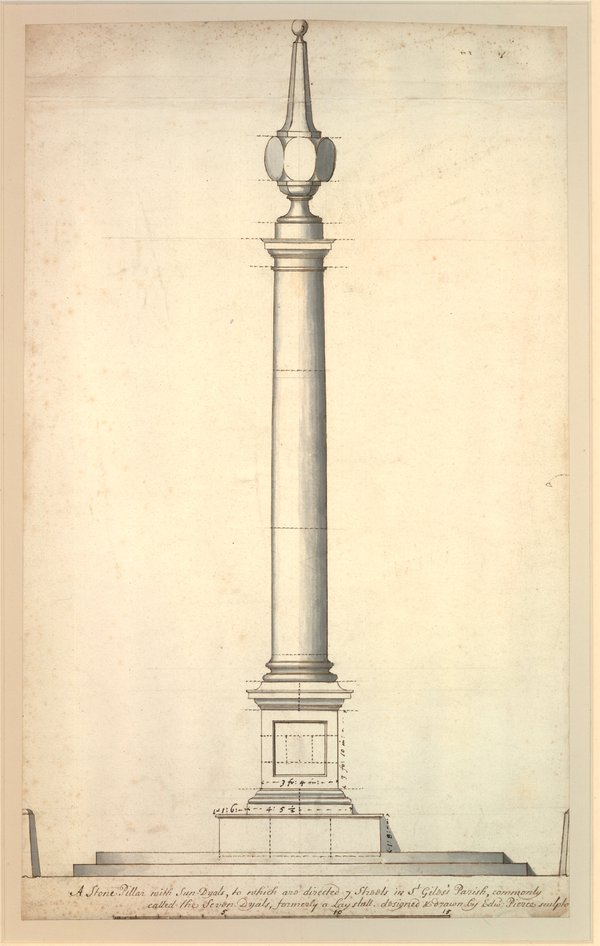 The column that we now see is not Edward Pierce's original. That was removed in 1773 (in my next blog I will discuss what happened), and for two centuries there was nothing on the roundabout.
In 1984 a charity was set up (the Seven Dials Monument Charity, now Seven Dials Trust), who managed to raise funds to restore what it called 'one of London's great public ornaments'.
Five years later the new column was unveiled, complete with six new sundial faces in a striking blue colour. There is much explanatory information on and around the pillar. Do have a look when you are next in London's West End.