Wristwatch Group meeting, 14th January: conservation and restoration
This post was written by Mat Craddock
In the gas-fired warmth of the Royal Arcade, WWG members heard Justin Koullapis (our gracious host, The Watch Club), Adam Phillips (casemaker and restorer), Greg Dowling (WWG member and watch collector) and Oliver Cooke (Curator, Horological Collections at the British Museum) discuss originality in watches.
Oli's curatorial view of conservation was, perhaps, the most extreme: once an item enters a collection, the aim is to put it into stasis, free from the damaging effects of winding or lubrication.
From a collector's point of view, Greg said that the possibility of wearing and using a watch might lead him to seek out to the most appropriate way to restore the piece to working order.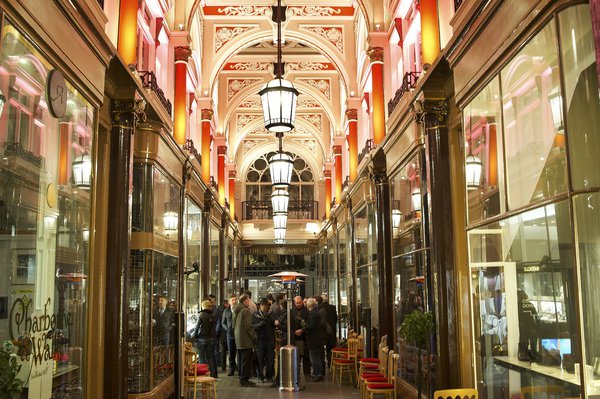 Adam agreed, and seemed largely happy to undertake work under the direction of his customers, taking the view that sensitive restoration and repair can extend the useful life of a watch.
Justin's thoughts on the subject were from two, contrasting, points of view: as a non-practising watchmaker and as a watch dealer. He said that great value is placed on entirely original objects, many of which have been hidden away for many year. However, his fascination with how objects were made often caused him to place more value on the skills of the watchmaker, rather than the watch itself.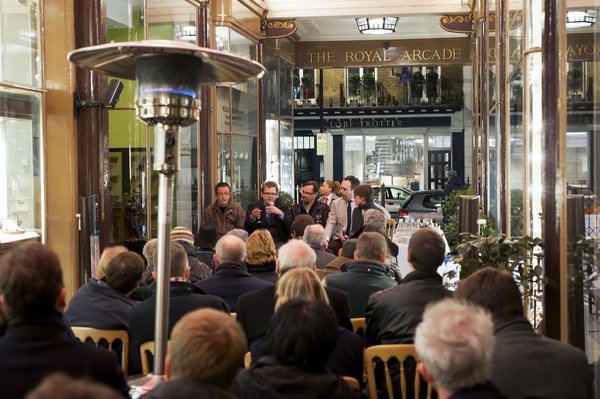 Questions were taken from the audience, and covered topics such as dealer versus collector (the panel was split on the definition of a collection); the dangers of old radium (the British Museum has their luminous watches stored in steel-lined rooms that are externally force vented); and even the purpose of collecting watches.
In response to the last question, Mr Dowling quoted from the late Dr George Daniels: there's nothing more attractive than a good watch. It's historic, intellectual, technical, aesthetic, amusing, useful.
A fitting end to an interesting evening.