The AHS Blog

This post was written by Rory McEvoy
I am fascinated by gimmicks used by past watch manufacturers to make their products stand out in a crowded marketplace and this post is the first in a short series on some attention seeking watches that have piqued my interest.
This post takes a look the Wittnauer '2000', a quirky automatic wrist watch from the 1970s.
It is a snazzy-looking chunk of a watch and is impressively big at 46mm across the case and crown; the dial does not disappoint with its day, date and complex-looking calendar information around two apertures at twelve and six o'clock.
It was advertised in the early 1970s as a time machine with perpetual calendar, which is technically correct but arguably a little misleading.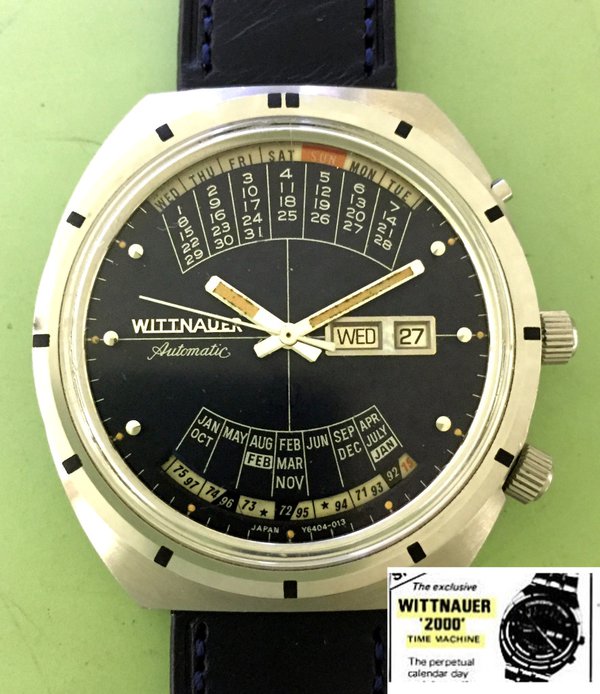 The perpetual calendar is a celebrated complication prized by collectors of high-end wrist and pocket watches.
The intricate mechanism required to keep the calendar in step with the short months and leap years demands multiple precisely made components, is only found on the best watches and, unsurprisingly, its presence in a watch hikes the value substantially.
Stephen McDonnell's recent innovative perpetual calendar design. Uploaded to Youtube by Quill and Pad.
The Wittnauer '2000' has a perpetual calendar, which does conform to the same definition.
The date display is a standard type, which must be manually advanced at the end of a short month. It is more normal for the calendar to be set using the crown, but why do that when you can have an extra button on the outside of the case? Instead of keeping the date in sync, it uses tables and a revolving scale to reckon the day of the week for a given date.
The mechanics of the design are very simple, the revolving disc has a contrate gear on its reverse, which is driven by a pinion attached to a second crown.
The years and days of the week are printed on the revolving disc and, as can be seen in the image, aligning the year with the month on the lower table (at six o'clock), places each day of the week above one of seven columns (at twelve o'clock) that contain the relevant days of the month.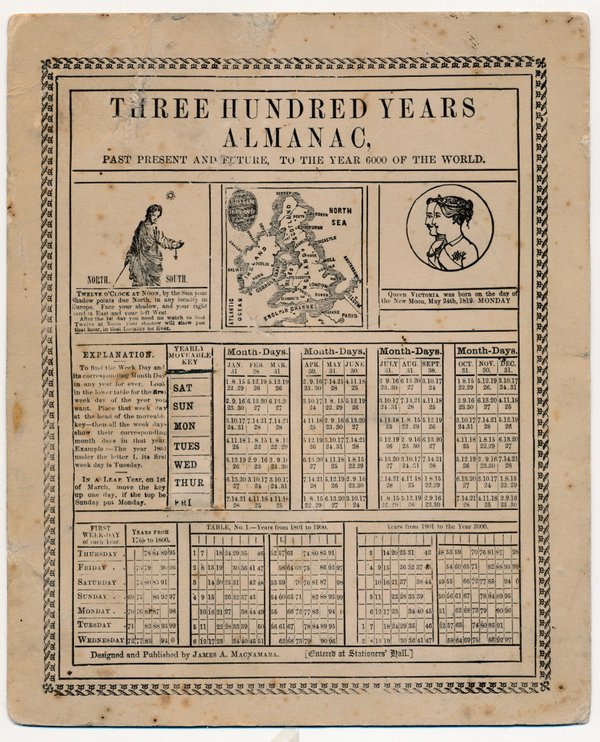 The Wittnauer '2000' perpetual calendar employed an old and simple technology to allude to luxury. For a modest price it had bags of 70s style and, as with any self-respecting time machine, had buttons aplenty!