A new addition to the galleries at the Royal Observatory, Greenwich
This post was written by Rory McEvoy
The extraordinarily accurate 'Burgess Clock B' was recently installed in the Royal Observatory's Time and Longitude Gallery where it will be on display for the next three years.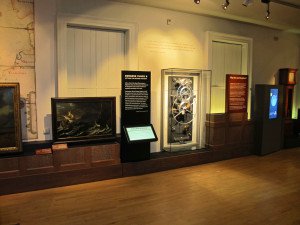 The following filmed interview introduces the work of Martin Burgess and the project behind this remarkable timekeeper.
First shown at the Harrison Decoded conference, held at the National Maritime Museum in April, 2015.
Further information on Clock B can be found here.