Walking the 'Willett Way'
This post was written by David Rooney
Every spring, when we put our clocks and watches forward for British Summer Time, we do so with a hollow laugh. March weather is rarely summery! But last month many in the UK have seen prolonged sunshine, and in London we've had a heat wave. Summer arrived at last.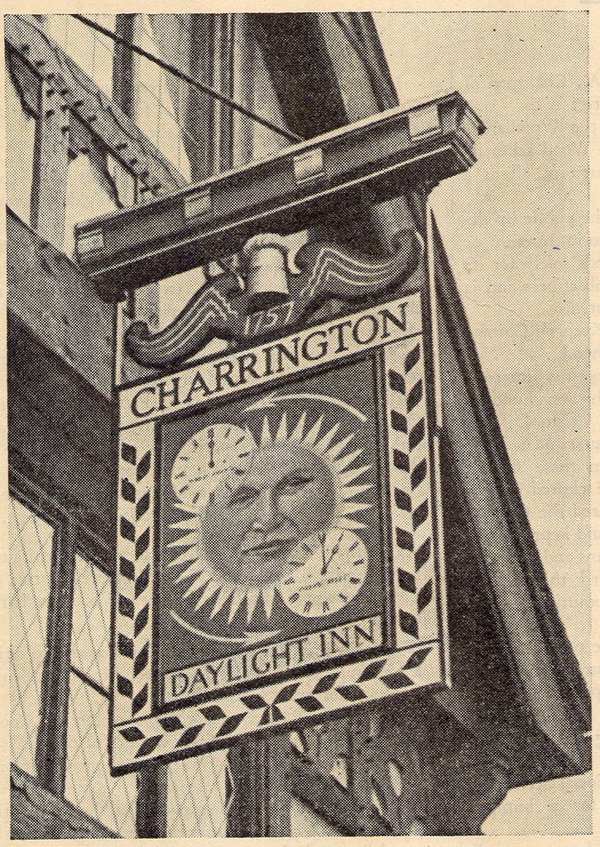 If you like walking in sunny weather, and if you're in London, you can combine a walk with finding out more about British Summer Time. It takes in Petts Wood and Chislehurst, home of William Willett, the schemes creator, and it's easily accessible by public transport.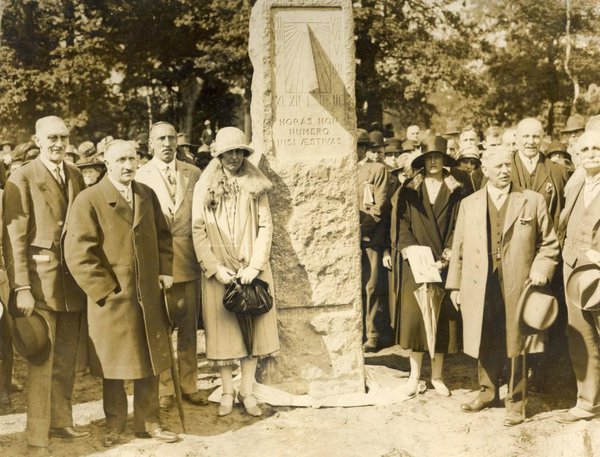 You can view the walk instructions online or print them off. But I must warn you that it's a while since I prepared this trail, and things might have changed. Do take care and, if in doubt, follow your common sense, not my instructions! One thing that changed since I wrote the walk is the refurbishment of Willett's grave, now looking superb.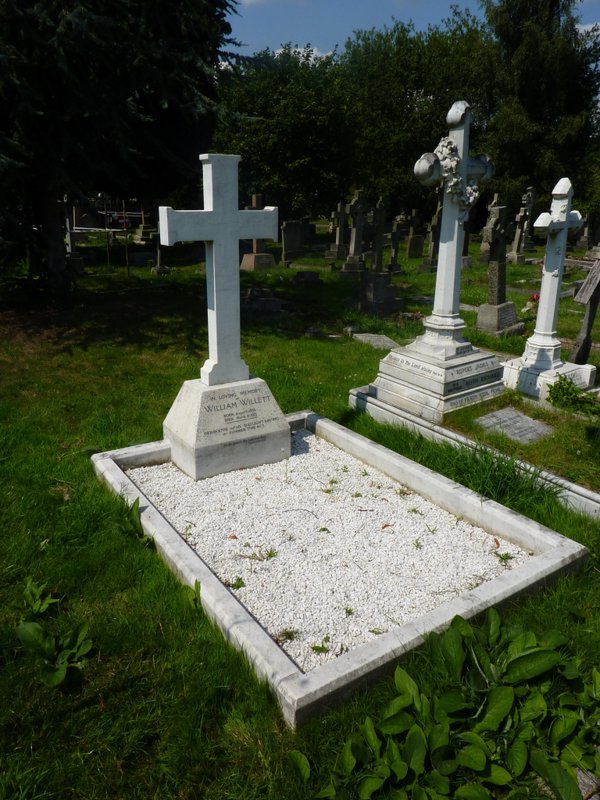 It fascinates me that twice a year, every year, quarter of the population of the Earth changes its clocks and watches for summer time. That is a real, physical, close engagement between billions of people and billions of timekeepers each year across the globe—all because a Victorian British house-builder and moralist thought we should get up earlier in summer.
What this shows is the sheer power of clocks and watches to change and order human behaviour—or rather, the inventive ability of people to use time to control other people. We can see it all over the place when we know what to look for. Time is a political tool.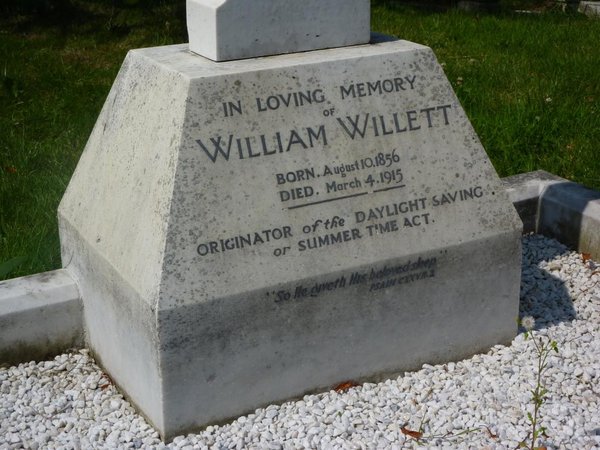 And that is one reason why you should join the AHS. Knowledge is power, and the more we understand timekeeping, the more we can understand the control that people exert on our lives using it. PS I've recently joined Twitter. If you've nothing better to do, you can follow me @rooneyvision.