A silent turret clock at the V&A
This post was written by Peter de Clercq
Visitors to the Victoria and Albert Museum who notice the turret clock high up in the entrance hall find no explanatory label. Fortunately there is detailed information on the V&A website.
The 8-day turret clock with hour striking was ordered in 1857 for the newly created South Kensington Museum, as it was then named. It was made by J. Smith and Sons of Clerkenwell and cost £150: £110 for the clock and £40 for the bell and fittings.
A duplicate of the clock was later made by the same firm and exhibited at the International Exhibition of 1862 (held on the site of the present Natural History Museum), where it gained a prize medal.
The two dials were designed by the artist Francis Wollaston Moody, who decorated much of the museum, and show allegorical figures.
Day, in a chariot, is followed by a cloaked female figure representing Night; below it is the figure of Time with his symbols: hourglass and scythe. The irrevocability of time is represented by the letters of the word IRREVOCABLE spaced out between the Roman numerals.
To see it properly you need binoculars, but the photos reproduced here – as good as I could manage with a simple camera and amateur skills – give an idea of what the clock looks like.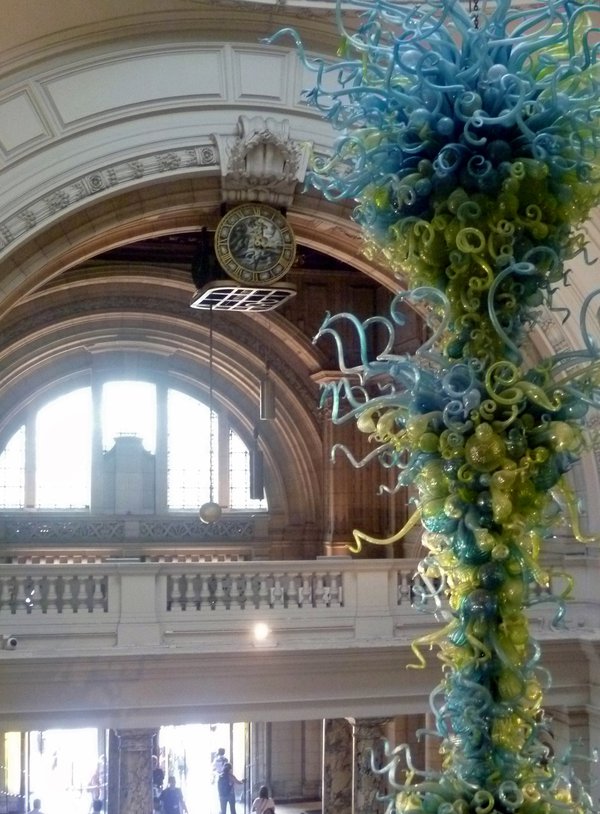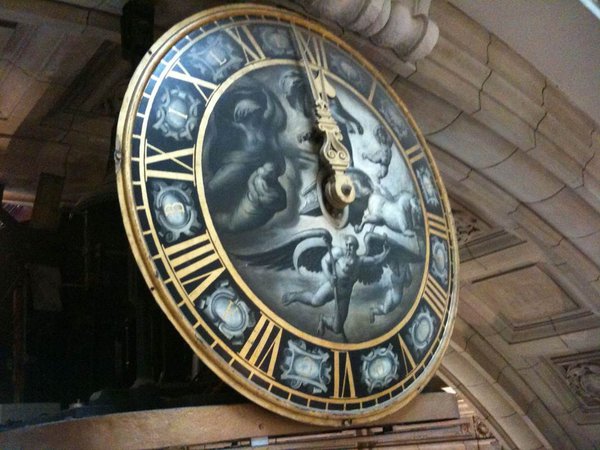 In 1951 the clock was stopped and silenced, as it was cumbersome for a clock-winder to climb up a ladder, and the booming bell was thought a nuisance for the visitors. Later it was taken down and stored away.
But in the early 1980s it was put back in place, as it was considered an interesting object in its own right, and because of its association with the early history of the museum. It has been converted to electricity, so it shows the correct time even though the pendulum with its heavy spherical bob hangs motionless. But the bell remains silent.