Elizabeth Tower from construction to conservation
This post was written by Jane Desborough
On a cold, dark evening recently my spirits were lifted when I had the pleasure of listening to an online lecture on the conservation work that has been undertaken on the Elizabeth Tower at Westminster.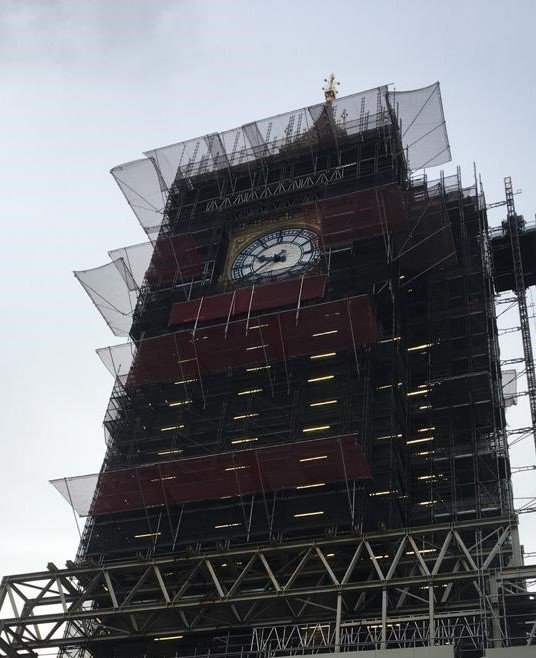 Presented by tour guide, Catherine, who is clearly very experienced in talking about the Tower, the clock and the bells, it was a really engaging and accessible gallop through the history and overview of the recent conservation works.
For fans of horology, there were no big surprises – most people know the story about the cracked bells and the key players ( Edmund Beckett Denison, Sir George Airy, Edward John Dent and Frederick Dent) involved in the design and making of the clock – but a couple of points stood out for me.
The first was the discovery that when the clock was finished in 1854, it had to wait for the rest of the tower to be complete before it could begin its public service – this was five years later in 1859.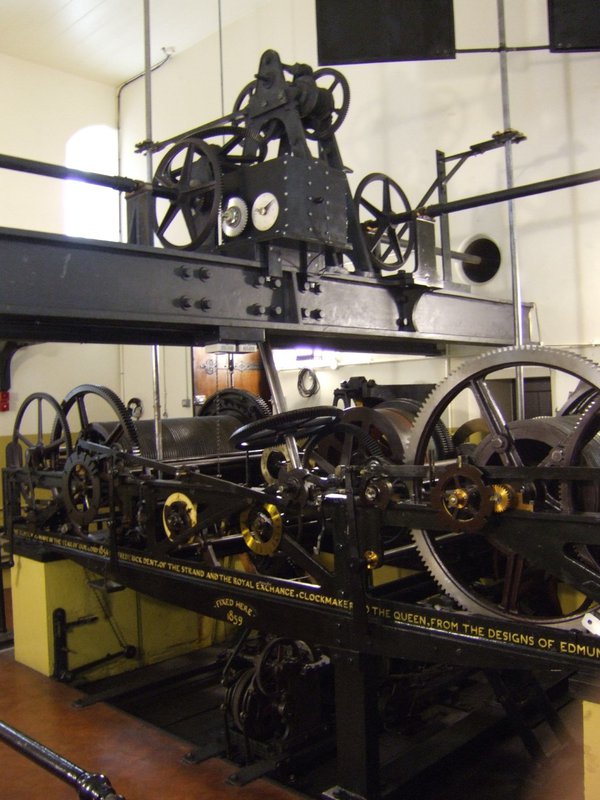 The idea of a paused instrument – one that's designed to move continuously – made me think that there must have been a lot of work needed to store it safely, maintain it in good condition and to set it going five years after its production. It was interesting to hear that those five years provided some time for experimentation with the escapement.
Another fascinating aspect of the talk was centred on the lamps required to light the dials at night. Recent conservation work has replaced all of the lamps with LEDs.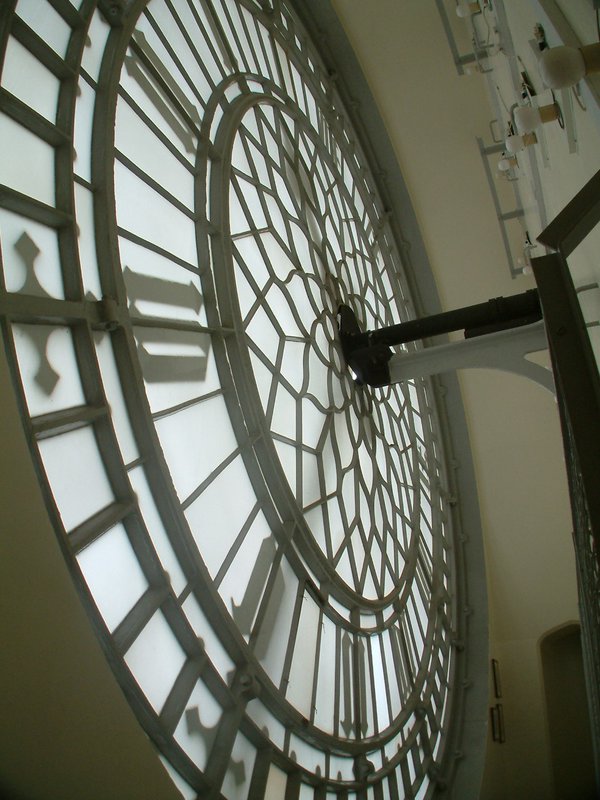 As a more efficient lamp, the LED will obviously be a good energy-saver. The change makes sense, but I couldn't help being pleasantly surprised that the same changes being made at a small, household scale are also being made on a larger scale with our public buildings.
For me this talk was great because you can think you know a clock or a building, but there's always something new to discover!