It's for the birds
This post was written by James Nye
Some pigeon racers were cheats. This was the shocking brief given to the Skymaster Clock team in the 1950s when refining their latest patent racing clock.
It was a serious business for the 100,000 registered pigeon fanciers in Britain, and rigid standards were enforced. Defeating the few cheats involved some inspired horology, and when I heard how clever the solution was, I wanted to share it here. But first, let's understand the basics.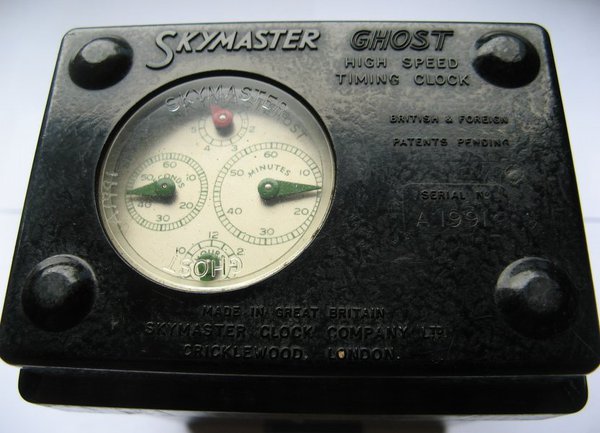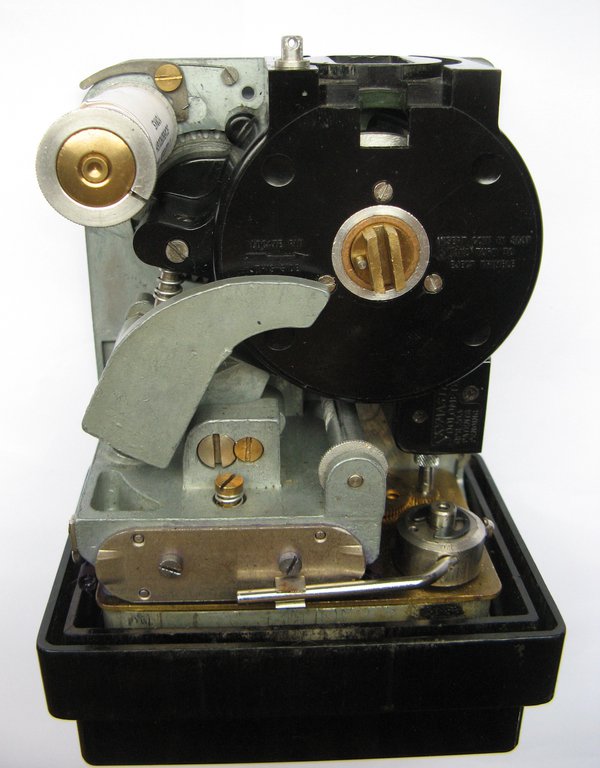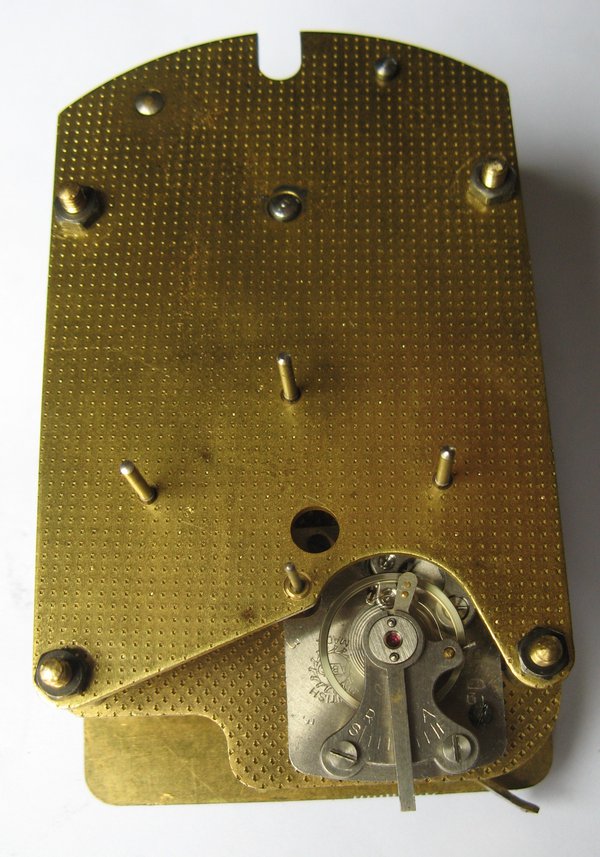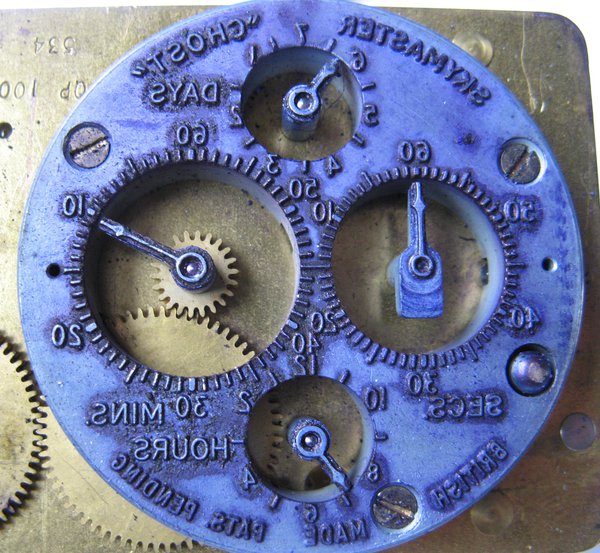 The Skymaster clock contains a 7-jewelled platform escapement movement, coupled to an inked ribbon stamping mechanism (like a time-recorder) which presses a paper tape against an internal mirror image dial (in relief), recording the time a returning pigeon's identifying ring is inserted.
Races are won by seconds. Pigeon clocks are meticulously checked and every option to cheat is blocked. But unscrupulous fanciers had come to believe that platform escapement clocks could have their rates meaningfully altered, for example by swinging the clock in the same plane as the balance, so that they might both retard the locked clock (ideal before the pigeon arrives) and advance it (needed once the pigeon is back) to get it back to time before being examined by an official.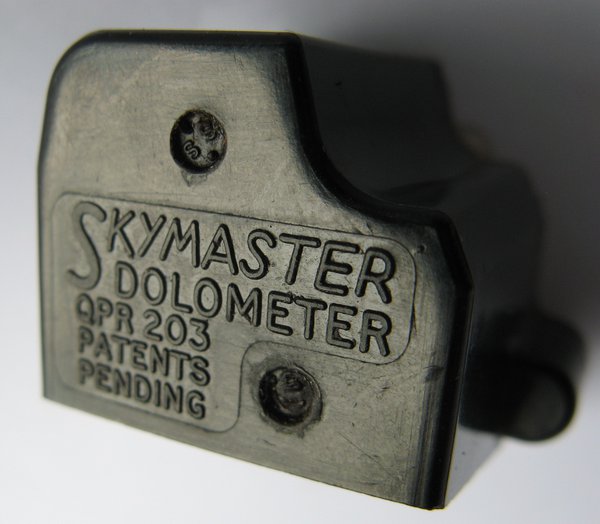 The effectiveness of these methods is uncertain but, nevertheless, Eric Moss and Bruce Alexander of Smiths were compelled to devise a brilliant solution for the Skymaster – called the 'Do­lometer'. They based it on an electro-mechanical car clock, in which typically an inverted-Sully escapement (electrically driven) advances the train. See an animation here. They removed the magnetic drive, and relied on the overall motion of the clock to drive the Dolometer – thus the dial reveals the degree of any shaking.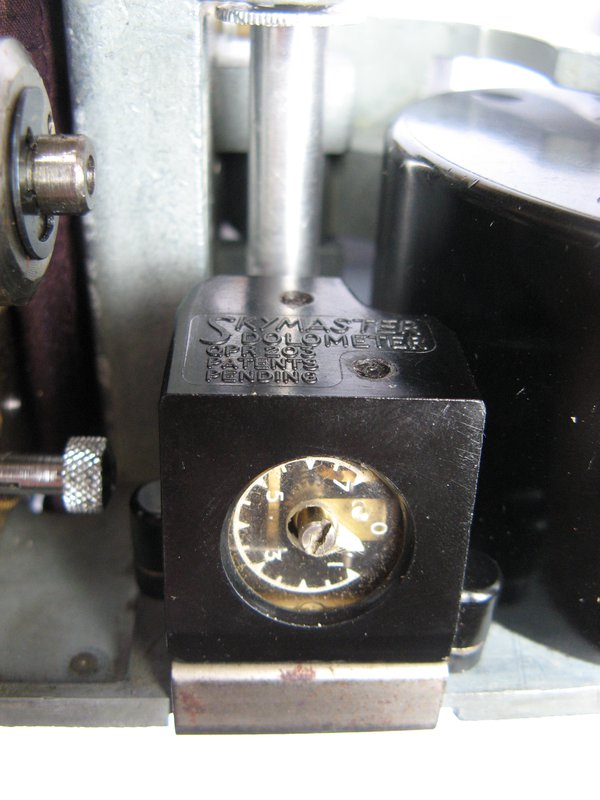 Calibrate for 'normal' activity (the natural joggling of a journey home to the loft, plus a margin for error) and if the Dolometer shows an excess, you have detected a naughty pigeon fancier's attempted fraud. Bruce Alexander carried a dolometer for days – even cycled with it – to work out what a normal reading would be.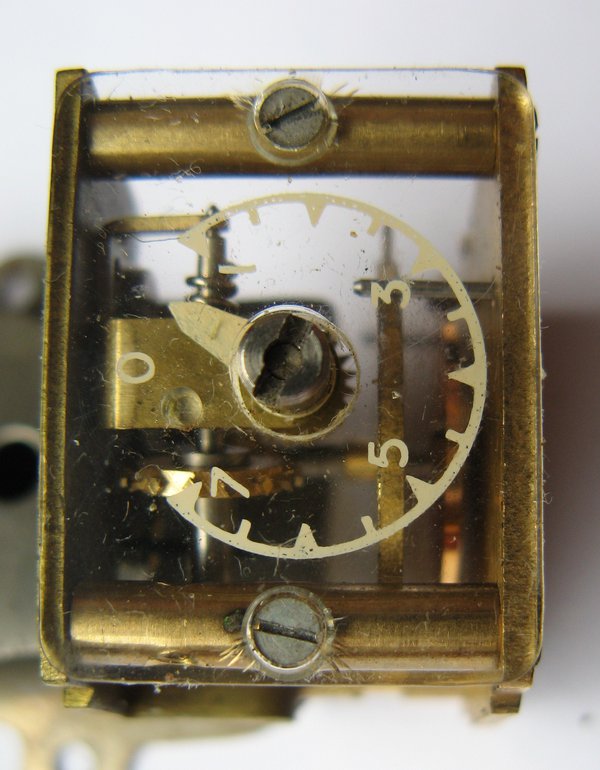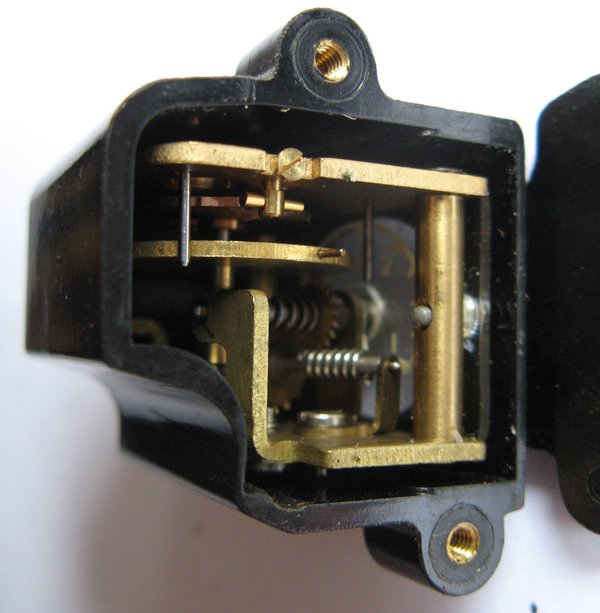 This seems to me to have been inspired thinking on the part of the designers. And it inspired me to acquire a Skymaster so that I could dismantle and photograph it for you.