Time by telephone kiosk
This post was written by David Rooney
A few weeks ago I wrote about telephone kiosks. Today I'm returning to that theme, because I'm fascinated by how many clocks are embedded in our daily lives, hidden in the everyday infrastructure surrounding us.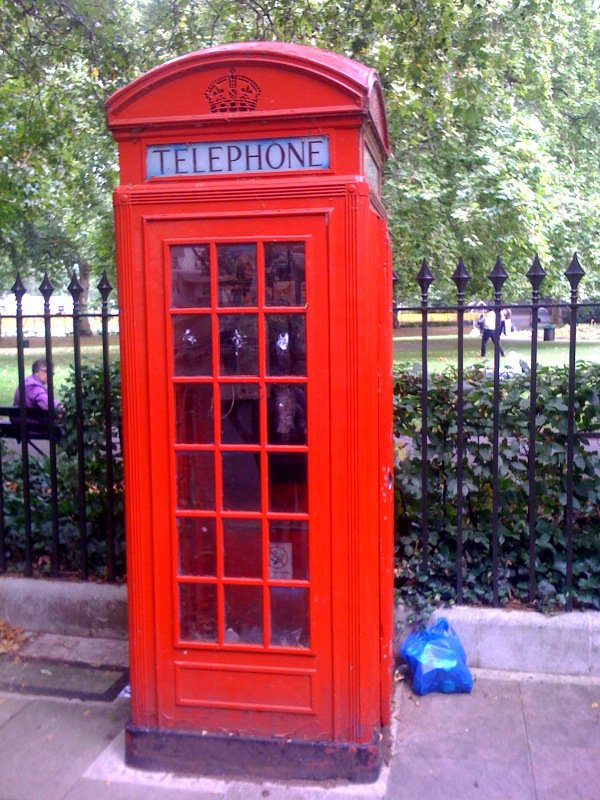 The nights are drawing in. We've reset the clocks back to GMT for another year, and many of us start travelling to and from work in the dark. Thanks goodness for street lights – and for the time switches that turn them on and off every day. Countless clocks hidden inside countless lampposts.
But, every so often, hidden technologies reveal themselves, either by accident or design. In 1931, Britain's watch and clock makers were told about a new way to find the time when out on the street.
'The latest type of Venner Time Switches installed in the G.P.O. telephone kiosks have a glass window over the dial. The purpose is to enable their timekeeping to be more easily checked, but in addition, the device will be useful to the public, for the time to the nearest five minutes can easily be seen.' The Watch and Clock Maker, 15 November 1931.
These time switches were used to operate the kiosk's lamp, and they were pretty sophisticated.
Each one was a spring-driven mechanical clock, wound up every eight hours by an electric motor. In case the kiosk's power supply failed, the time switch had enough power in its spring to operate the clock for three days. And every day the switching times were adjusted to track the rising and setting of the sun.
You can find out more from a 1934 article reproduced here. But could the time switches really be 'easily' seen, as the quotation states? Here's a photograph of one of them in situ. I'll leave you to decide…