Inaugural meeting of the AHS Wristwatch Group
This post was written by Mat Craddock
On Thursday 29th October, the AHS's first new Group in over forty years held its inaugural event.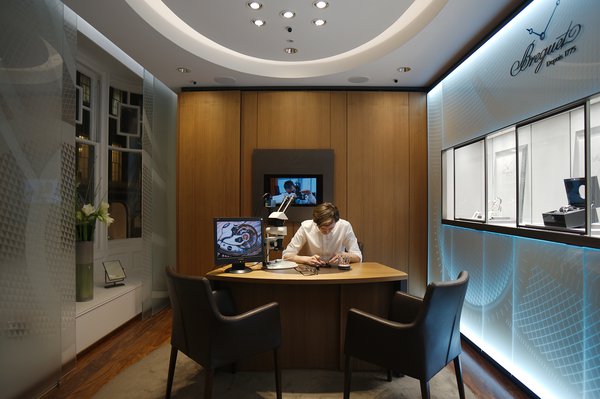 The Wristwatch Group, whose aim is to further research into, and to increase the understanding of, wristwatches, has been working with one of the oldest and prestigious names in watches, Montres Breguet SA, to host the event.
Breguet's newly-opened three storey boutique on Old Bond Street was the perfect venue, with vintage pieces on display alongside current models, many clearly showing a direct lineage from Abraham Louis' extraordinary and often revolutionary designs.
One of Breguet's in-house watchmakers guided guests through the often bewildering complications and materials on these modern watches, which are now just as likely to be using titanium and silicon, as brass or gold, such as the Breguet Tradition 7077.
This fascinating new piece is a bifurcated model with two movements working independently at different frequencies: a relatively traditional time-only mechanism (3Hz); and a 20-minute chronograph operating at 5Hz.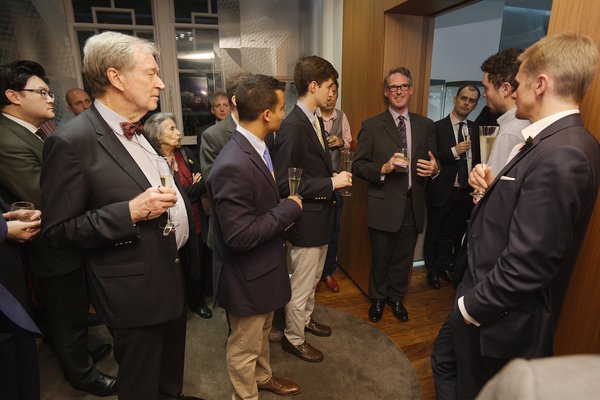 The evening was introduced by Jonathan Betts MBE on behalf of the Chairman of the Council, and was followed by two talks by two of this country's most knowledgeable Breguet experts, Andrew Crisford and Stuart Kerr.
Jonathan's introduction also paid respect to AHS President Lisa Jardine, a firm supporter of the Group, who had sadly passed away a few days before.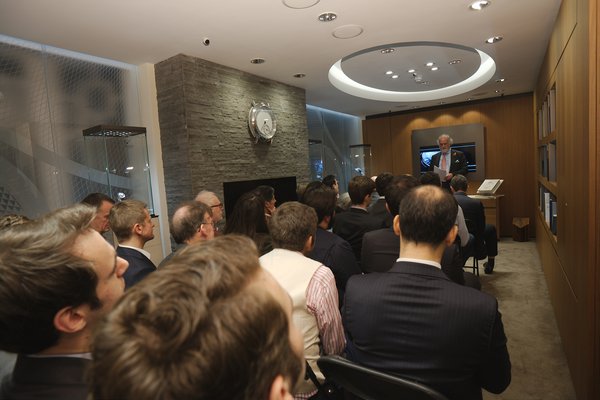 Andrew drew parallels between modern wristwatch marketing practices, such as product placement, the use of brand ambassadors and accessorising, and the pioneering efforts by Abraham Louis.
It seems that even in the early 19th century, Breguet was ahead of the game. Stuart began his talk by describing the circumstances that lead to the Longitude Act, via the alleged murder of Sir Cloudesley Shovell on the sands of Porthellick Cove. Shovell's pocket watch, an English verge had recently been brought into the boutique and was, along with some of Andrew's Breguet-related paraphernalia, available for guests to view.