Job done!
This post was written by Matthew Read
Public clocks that don't work; there are thousands of them. An irritation, sign of the neglectful and difficult times or simply a reflection of the lack of need for the dissemination of time in that format? Big questions but in this case a relatively simple solution with interesting conservation issues thrown in.
The plan to reinstate the long-dilapidated village hall clock with a modern equivalent. Easy reliable low maintenance solution? But what actually happened to the earlier clock? Did it still exist? Could it be reinstated? Questions sometimes make things more complicated but in this instance, the result was felt to justify the extra energy.
The re-discovered clock was probably originally installed in the 1930's; Smith mains synchronous movement with hand setting by leaning out of the window to reach the adjusting knob. Although potentially perfectly serviceable, due to the mains voltage and window leaning out of combination , it was decided to replace the movement with a low-voltage slave, controlled from inside the building (the original movement packaged within the clock case.
The painted aluminium dial had discoloured with parked hands and some corrosion. Repainting the dial would have obliterated the original/existing surface so a decision made to copy the dial on the reverse, thus preserving what existed and the dial was turned inside-out.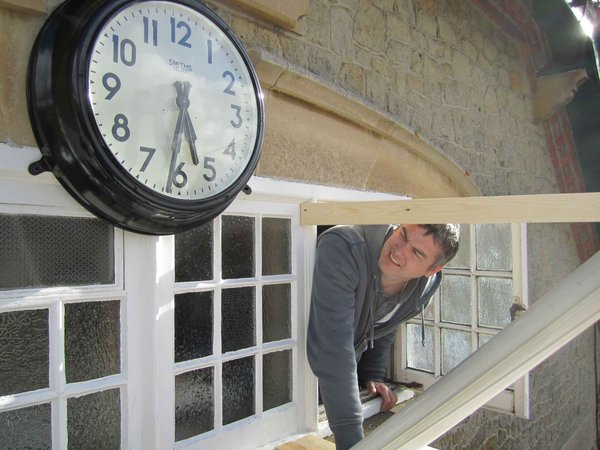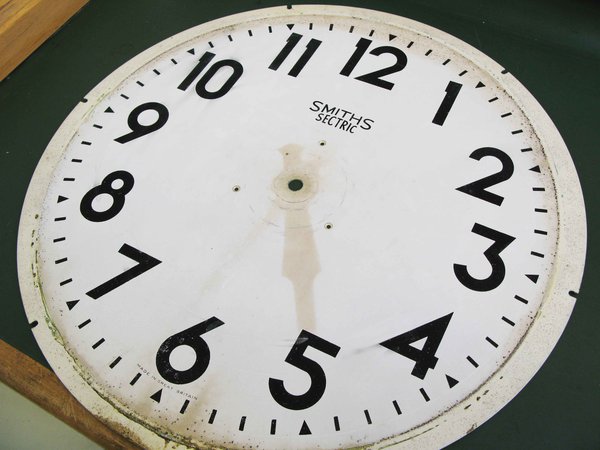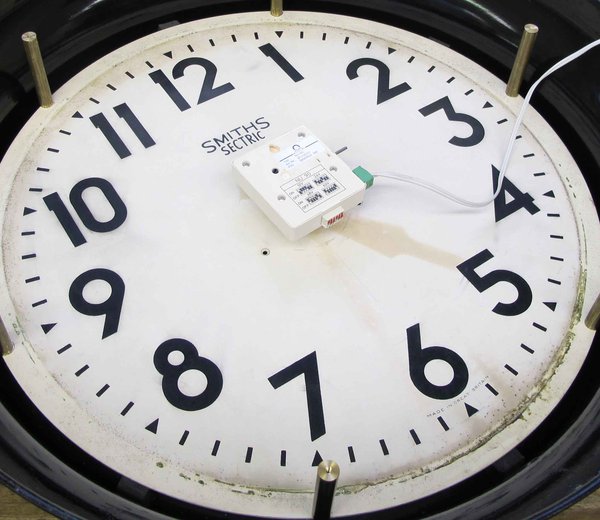 Happy villagers, public time restored, happy conservation compromise, job done.
The Empire Hall was built in 1907 for the village by James Buchanan (later Lord Woolavington) of Lavington Park.